A longtime Roberta's waitress decided to make her last shift a memorable one this weekend, serving patrons in almost nothing but her birthday suit.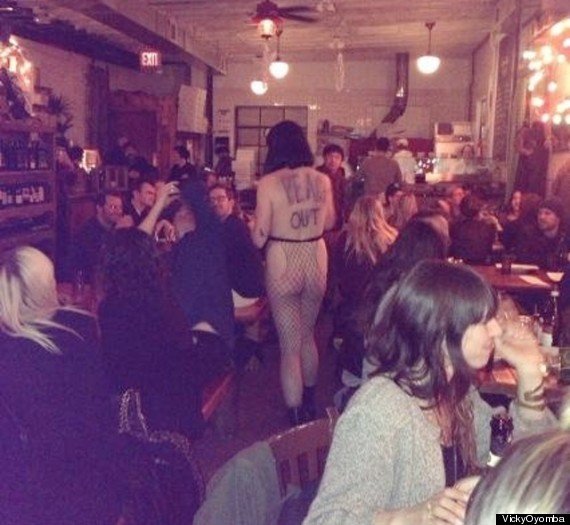 Big deal. The crowd at the Bushwick restaurant didn't seem to even blink an eye.
A witness shrugged, "We didn't think it was a big deal. This is New York City. Seeing naked people somewhere is normal."
...Either no one gives enough of a shit about Bushwick, or Roberta's, to excitedly share photos of their nude Bushwick waitress, or that Bushwick is so mega-hip that you just expect your waitress to show up naked and written-on, and probably you don't even have a Facebook account or anything. Either way, the food was really good.
Fair enough! Bon appetit and to the New York City service industry, more bizarre swan songs, please.
Calling all HuffPost superfans!
Sign up for membership to become a founding member and help shape HuffPost's next chapter