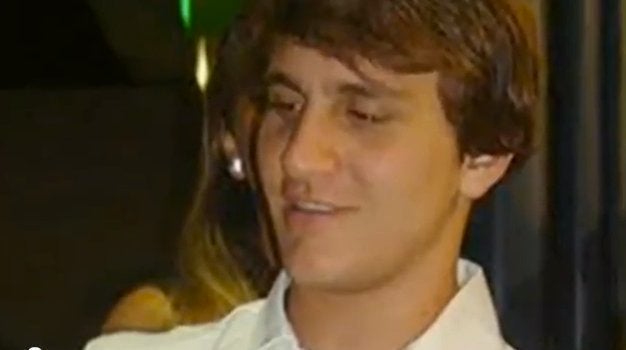 A Brazilian student was in an LSD-induced mania and was claiming to be a "messenger from God" as police attempted to taser him 14 times, according to testimony Monday at a coroner's court inquest in Australia.
Jeremy Gormly, counsel assisting the coroner, told the court that the previous evening, Curti had shared a tab of LSD with two friends, and that his behavior had become "uncharacteristic" by early the next morning. Prior to the police chase, just an hour and a half before his death, he had called his sister, Ana Luisa Laudisio, and inexplicably asked her, "Why do you want to kill me?"
Curti had allegedly stolen two packages of cookies from a convenience store, the Sydney Morning Herald reports. Witnesses noted he was confused, rambling, and not wearing a shirt. Store employees cited him as saying "the world will end" and claiming to be a "a messenger from God."
Police say Curti exhibited "superhuman strength" as they attempted to subdue him. Officers attempted to tackle Curti three times, employing batons and up to two-and-a-half cans of capsicum spray before they were able to handcuff him, according to the Sydney Morning Herald. Officers had also fired Tasers at least 14 times, though only five Taser probes were found in the fugitive's body.
Curti died at the scene at around 6 am. Gormly told the court that the cause of Curti's death is unclear, but that he may have been choked to death from the way that officers held him to the ground.
Curti had been studying English while living with his sister and brother-in-law in Sydney, according to the Rio Times, and had received a student visa just says before his death.
The continuing inquest will examine wither police applied appropriate force during the incident.
REAL LIFE. REAL NEWS. REAL VOICES.
Help us tell more of the stories that matter from voices that too often remain unheard.