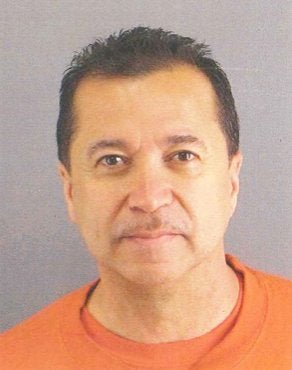 A school bus driver is sitting in jail Friday awaiting trail on charges of molesting two 11-year old, female, special-needs students.
Long-time San Francisco Unified School District bus driver Roberto Marty stands accused of two counts of felony molestation--the first stemming from an incident occurring nearly a decade ago with the second allegedly happening last year.
Marty was investigated for inappropriate contact with a student in 2004; however, the San Francisco Police Department's investigation found the claim to be without merit and Marty was allowed to continue driving buses for the district, a job he held since 1994.
When the parents of another special-needs student came forward last year, saying that their daughter was repeatedly molested by Marty, the district, along with police, reopened their investigation into the 2004 incident. District spokesperson Gentle Blythe told the San Francisco Examiner that Marty was then "immediately removed" from having any direct contact with students and was subsequently fired from his position.
Both of the students were regular passengers on the 55-year old's bus routes.
Marty was an employee of First Student Inc., a subsidiary of British Transport firm FirstGroup. A spokesperson from First Student told KTVU that Marty, "passed the criminal background check and that the company is shocked by the allegations."
A preliminary hearing in the case ended on Wednesday with a judge ordering Marty to stand trial. The Bay Citizen reports that Marty will stay in police custody until the conclusion of his trial.
Police are asking anyone who believes their child may have been victimized by Marty to contact the SFPD Special Victims Unit at (415) 558-5500.
Popular in the Community