UPDATE: 10/18 ― A representative for the Pussycat Dolls has provided a statement to HuffPost in response to Jones' claims:
The Pussycat Dolls has always and will always stand for female empowerment and sisterhood. We stand in solidarity with all women who have bravely spoken publicly of their horrific experiences of abuse, harassment and exploitation. However, we cannot stand behind false allegations towards other group members partaking in activities that simply did not take place. 

To liken our professional roles in The Pussycat Dolls to a prostitution ring not only undermines everything we worked hard to achieve for all those years but also takes the spotlight off the millions of victims who are speaking up and being heard loud and clear around the world. While we were not aware of Kaya's experiences that allegedly took place during her short time working with us, before the group signed a recording contract, we can firmly testify that we were not privy to any misconduct taking place around us. If Kaya experienced something we are unaware of then we fully encourage her to get the help she needs and are here to support her. 

Since its inception, The Pussycat Dolls and founder Robin Antin have supported and empowered women from all walks of life to flourish in their careers. Should any member or associate allude to any form of abuse or harassment whatsoever, it will be taken very seriously and investigated.

We truly wish Kaya the best and hope she gets the help she deserves.
Pussycat Dolls founder and choreographer Robin Antin has spoken out against claims made by a former member who said the group was more a "prostitution ring" than a girl band.
Singer Kaya Jones, who got involved with the Pussycat Dolls in 2003 and left before they released their first album in 2005, began tweeting about her experience last week. She alleged that being part of the Dolls meant having to "sleep with whoever." 
Antin responded to Jones' claims in a statement to Entertainment Tonight, calling them "disgusting, ridiculous lies." 
"Kaya Jones was never a member of the Pussycat Dolls, but simply a Pussycat reject who's looking for her 15 minutes of fame," the choreographer said. "I am shocked with the allegations Ms. Jones has stated and they are nothing more than disgusting, ridiculous lies. Ms. Jones was never an official member of the group, she was one of the many, many girls who auditioned for the Pussycat Dolls over the years."
In her series of tweets, Jones also seemingly made reference to Simone Battle, who was a member of the girl group G.R.L. also created by Antin. Battle died by suicide in 2014 at age 25.
The singer's messages were posted as other female stars have shared stories of abuse amid sexual assault and harassment allegations tied to film executive Harvey Weinstein. 
She recalled fighting off older men in the music business while part of the Dolls, adding that she spoke out in the past, but no one listened.
"We have to face reality that this is the norm in the entertainment industry. It is not just [Weinstein]," she told the Daily Mail. "Then I read that the Pussycat Dolls are planning a reunion. That would mean more girls being abused just the way we were. Why wouldn't it happen again? It's all the same people involved."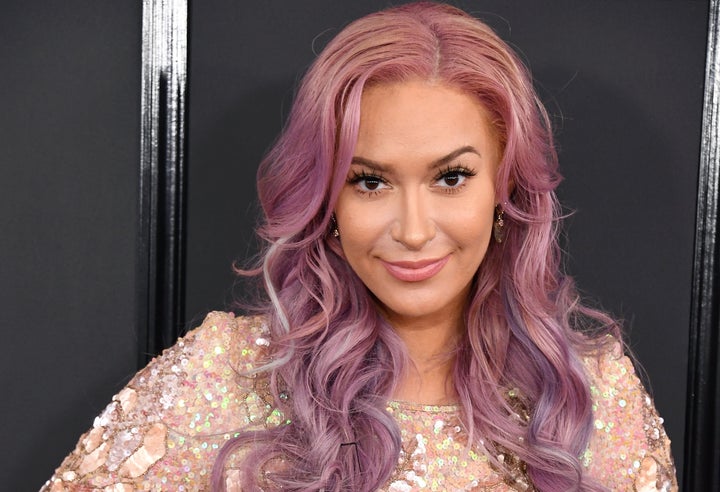 In her statement to Entertainment Tonight, Antin also took issue with Jones' apparent reference to Battle. 
"I am especially incensed that Ms. Jones would bring up former G.R.L. member Simone Battles' suicide. This is not just nasty, but it's unfathomable and disrespectful to everyone who works towards suicide prevention and awareness," she said. "Bringing up Simone's suicide in such a brazen way not only scars her family further, but the millions of people who loved and cared for Simone."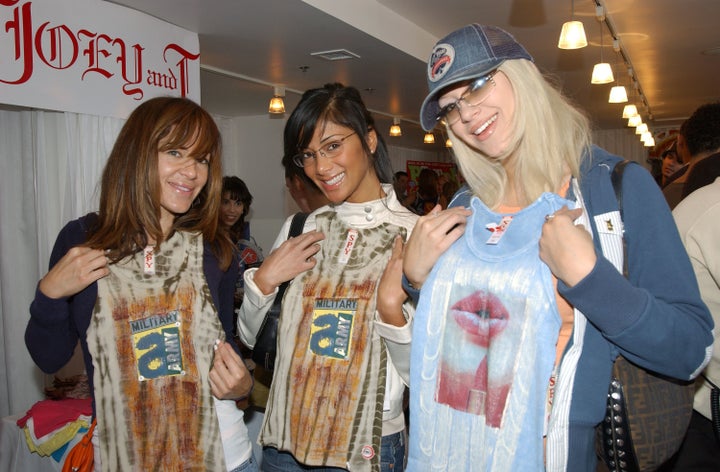 Antin formed the Pussycat Dolls in 1995 as a burlesque troupe. She landed a record deal for the group in 2003 and released the debut album "PCD" in 2005 under Interscope. The album went on to sell over 7 million copies worldwide.
Calling all HuffPost superfans!
Sign up for membership to become a founding member and help shape HuffPost's next chapter
BEFORE YOU GO
PHOTO GALLERY
Celebrity Photos 2017