Police in southwest Florida say they solved the 1990 double-murder of an 11-year-old girl and her babysitter with the arrest of a man whose DNA was linked to the crime.
"We got him," Cape Coral Police Chief David Newlan said at a Wednesday press conference announcing the dramatic break in the slayings of Robin Cornell, 11, and Lisa Story, 32.
Joseph Zieler, 54, was forced to submit a DNA sample recently at Lee County Jail when he was locked up on an unrelated charge, Newlan said. Police were notified last week that Zieler's DNA matched a database cataloging evidence from the double murder and sought an arrest warrant for him.
The arrest caps a long journey for Jan Cornell, who has never stopped searching for answers in the slayings of her daughter and her friend.
"I've prayed for this every day for 26 years and could never let go of how he tortured and killed my baby and my friend," Cornell told reporters.
The crime, one of southwest Florida's most sensational cold cases, unfolded in a small Cape Coral condominium community on May 10, 1990.
About 4 a.m. that morning, Jan Cornell awoke on her boyfriend's couch, where she had accidentally fallen asleep. She was due to start her shift at Cape Coral Hospital 30 minutes later, so she rushed out the door for home, according to a police report.
Cornell had left her apartment the previous night to watch a late-night talk show with her boyfriend. Her daughter, Robin, stayed behind with Cornell's new roommate, Story. Story, who worked with Cornell at the hospital, had just moved in to the apartment the day before.
Cornell found both front door locks were bolted at her apartment at Courtyards of Cape Coral Condominiums. She had asked Story not to use the bottom lock, as she only had a key to the top one. Cornell later told police that, while she was waiting at the front door, she heard footsteps inside. She assumed someone was coming to unlock the door, but no one came. She decided to try the sliding glass back door.
The rear door was wide open. Cornell told police she was concerned, but thought her roommate might have let their cat out and forgotten to close it. When she stepped into the kitchen, Cornell discovered photos of Robin and her older daughter, who no longer lived at home. The pictures had been taken from the living room and were carefully arranged on an ironing board.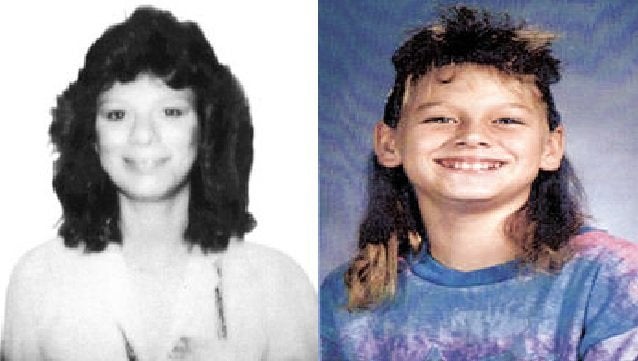 "I felt sick," Cornell told The St. Petersburg Times in a 2002 interview. "I knew something was very, very wrong. I ran up the stairs, screaming Robin's name."
To her horror, Cornell found Robin's body in her bedroom. The little girl's nightgown, police said, had been pulled up around her neck and she was cold to the touch. Cornell called 911 as she made a futile attempt to revive her daughter.
"I knew she was dead," Cornell told The St. Petersburg Times. "She was cold and rigor had already begun ... [but] I was thinking we believe in God, why can't we have a miracle?"
Responding officers found Story's body sprawled on a bed in a nearby bedroom.
Autopsies determined the victims had been suffocated with pillows and sexually assaulted after they had been killed. Investigators said they believe the killer looked at a pornographic magazine after the murders, then violated the victims' bodies.
"It fits a certain deviant profile," forensic psychologist Richard Walter told The St. Petersburg Times. "In the minds of some killers, the murder isn't over until they say it's over."
A keychain with a horseshoe-shaped Etienne Aigner charm and four keys ― two Toyota car keys and two house keys that didn't belong to anyone in the apartment ― was found in Story's bedroom. A pair of white socks that didn't belong to anyone was discovered on a dining room chair.
Authorities suspect the killer left the items during the several hours he spent inside the residence. At one point, he took a shower, investigators said.
The most damning evidence turned out to be DNA that authorities collected from the crime scene. A crime lab analysis revealed the killer was a white male with type O blood.
Authorities were unable to match the DNA at the time to samples cataloged in national and state databases. Nevertheless, they remained hopeful it might someday match a newly entered sample.
"We have the killer's DNA," Cape Coral Detective Kurt Grau told The Cape Coral Daily Breeze in 2010. "It's just a matter of getting the right person."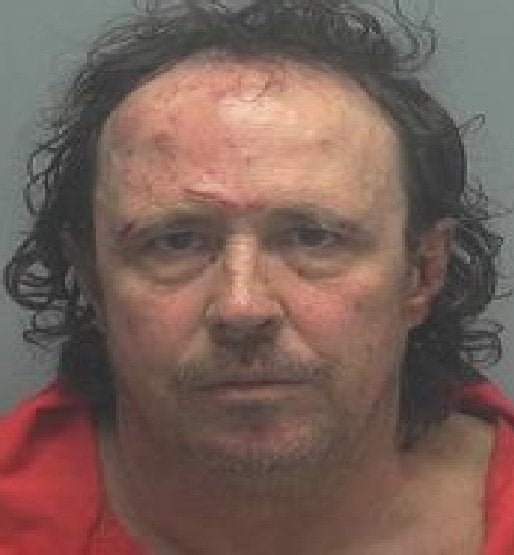 Detectives made note of several items that were missing from the apartment. They included Story's driver's license, credit cards, checkbook and a 1990 Seiko wristwatch that had been inscribed "To Randy, Happy Birthday, 5-11-90, All My Love, Lisa." Story had recently purchased the watch and planned to give it to her boyfriend. None of the items have been recovered.
Authorities spent the next two decades ruling out suspects. The case was handed from one investigator to the next, with the only constants the police department's unwavering dedication and Jan Cornell's unrelenting perseverance.
"I'll never stop until I find out who hurt them," Cornell told The News-Press on the 24th anniversary of her daughter's death.
Cornell, who remembered her little girl as sweet and rambunctious, told the newspaper during that 2014 interview that she places fresh flowers on her daughter's grave every weekend. Then 62, she said she was concerned she might not live to see the killer brought to justice.
"I'm getting older ... what happens if we don't find out [what happened] before I die?" she said. "What if people forget? I don't have another 25 years."
Little did Cornell know a break was on the horizon. It came in August, when authorities arrested Joseph Zieler in the air-rifle shooting of his 25-year-old son. That charge of felony aggravated battery required Zieler to submit a DNA sample.
Last week, the Florida Department of Law Enforcement notified Cape Coral police that Zieler's DNA had been matched to evidence recovered from the double-murder crime scene.
"It was so surreal when I got the phone call," Christy Jo Ellis, the Cape Coral police chief investigator, said during Wednesday's press conference. "I said, 'Are you kidding me?'"
Zieler, now charged with two counts of first-degree murder, two counts of sexual battery and one count of burglary, appeared Thursday in Lee County Court, where he was ordered held on $500,000 bond. He is scheduled to appear in court again on Oct. 31.
According to The News-Press, Zieler, who was 28 years old in 1990, has a prior arrest record. Just two months after the double homicide, he was arrested for multiple crimes, including dealing in stolen property, battery on a police officer, resisting arrest and carrying a concealed firearm. He was reportedly convicted of the charges and served time behind bars.
Cornell told reporters on Wednesday that she had never met Zieler and doesn't believe he was known to her daughter or to Story.
"If he never got in trouble, this case would never be solved," she said Wednesday. "This is the beginning of the end ... I want my daughter and my friend to finally rest in peace."