Robin Roberts had just been named co-anchor on "Good Morning America" when Hurricane Katrina hit. With no idea if her own loved ones were safe, Roberts was sent down to Mississippi, her home state, to cover the damage. On her upcoming "Oprah's Master Class" interview, Roberts relives the deeply personal assignment.
"The funny part is that ABC thought they were sending me down there to report," Roberts says. "I was down there to find my mamma and my sister and my nieces."
The phone lines were down, so Roberts had no way of checking in. "We're driving through the night," she says. "We make it to the Gulf Coast where I had grown up. I know what's supposed to be there and I know what's not there anymore because of the storm."
Roberts told her producer she was going to go look for her family. "If I can get back in time to go on air, I'll do it but if not, I'm sorry," she says.
With the help of a police officer, she was able to find her family's house. "The neighborhood was just terrible, but the house was standing," she says. "There was some roof damage."
To Roberts' relief, she found her family safe inside. "I knew you'd find me," her mother told her.
Though Roberts says she wanted to say with her family, it was her mother who pushed her to go do the story. "Be our voice," she said. "Let people know how bad it is here."
In the video below, HuffPost Live takes a look at more highlights from Roberts' "Master Class" with the help of Harpo Studios Executive Vice President Jon Sinclair.
Related
Before You Go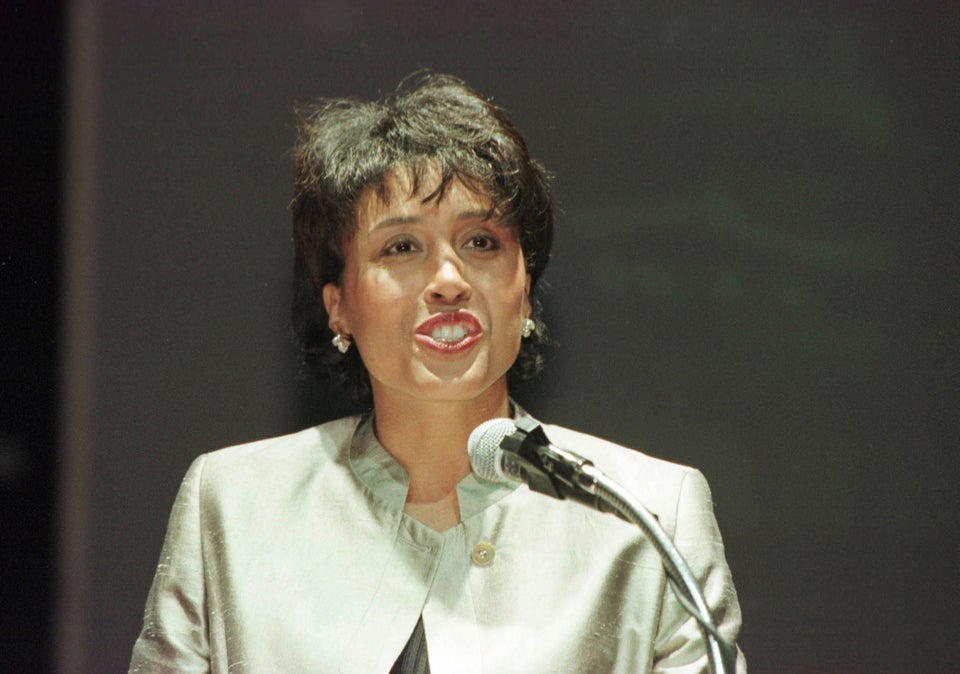 Robin Roberts Style Evolution