On the "GMA" website, Roberts wrote that, while there are some "scary" statistics about the disease, her doctors have told her she is young and fit enough to beat it.
Roberts made the announcement toward the end of Monday's "GMA," surrounded by her co-hosts and with former co-host Diane Sawyer (whom she called "my Thelma") in attendance.
"Sometimes treatment for cancer can lead to other serious medical issues and that's what I'm facing right now," she said. "The reason I am sharing this with everybody right now is because later today I begin what's known as pre-treatment."
Roberts said that a tube was being added to her arm Monday afternoon. "I didn't want you to be concerned if you saw a bandage tomorrow," she said. "It's going to be there to draw blood ... and also to administer drugs."
She said that she will be "out for a chunk of time" after she receives a bone marrow transplant from her sister, who doctors said was a "perfect match" for her.
She pledged to overcome the disease.
"I'm going to beat this," she said, choking up. "My doctors say it and my faith says it to me." She received a round of applause at the end of her comments.
In her blog post, Roberts elaborated on her diagnosis:
I received my MDS diagnosis on the very day that Good Morning America finally beat the Today Show for the first time in 16 years. Talk about your highs and lows! Then a few weeks ago, during a rather unpleasant procedure to extract bone marrow for testing, I received word that I would interview President Obama the next day. The combination of landing the biggest interview of my career and having a drill in my back reminds me that God only gives us what we can handle and that it helps to have a good sense of humor when we run smack into the absurdity of life.

Bottom line: I've been living with this diagnosis for awhile and will continue to anchor GMA. I love what I do and the people with whom I do it. Along with my faith, family and friends, all of you at ABC News give me the motivation and energy to face this challenge.
In a note to staff, ABC News president Ben Sherwood praised Roberts.
"We love Robin, the heart and soul of ABC News, and we'll stand arm in arm with her as she fights this new battle," he wrote. "She is the captain of our 'GMA' team; she has been the keystone of our recent victories; and she will lead the program for many years to come."
Related
Before You Go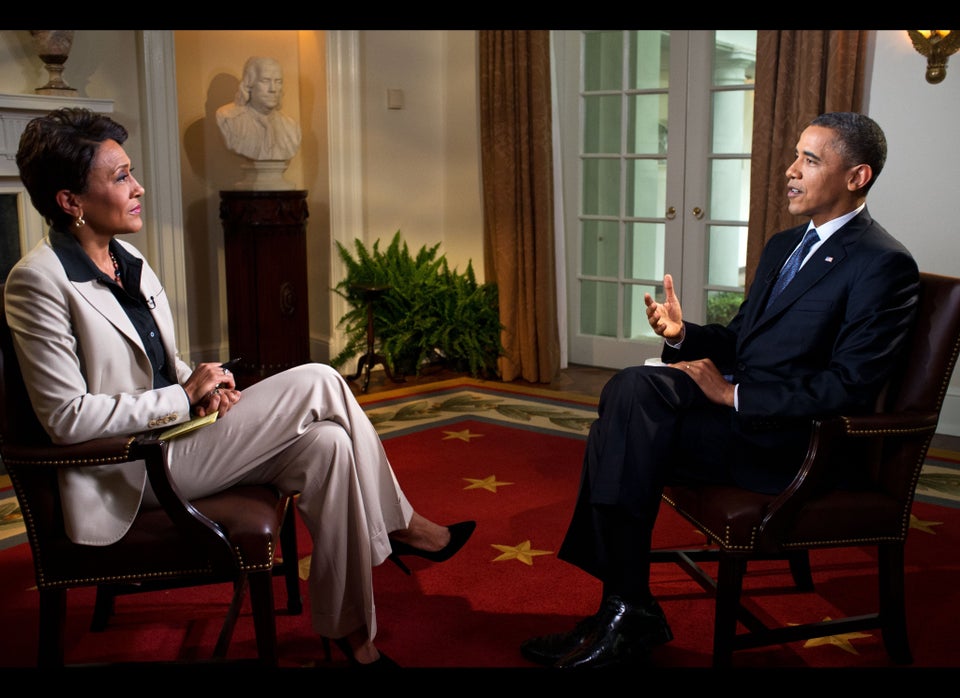 Gallery
Popular in the Community