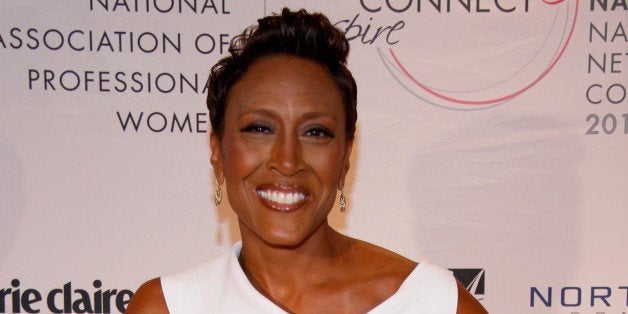 Police have arrested a man they say was stalking Robin Roberts, one of the hosts of ABC's "Good Morning America."
Page Six reports that 43-year-old Troy Warren turned up at the ABC studios in New York eight times between June 10 and June 24 and demanded to see Roberts.
Court records posted online say Warren was arrested on Monday on charges of 4th-degree stalking, a misdemeanor, and is being held on $3,000 bail at Manhattan Detention Complex.
His next scheduled court date is Aug. 4.
The arrest comes just weeks after another alleged stalker turned up at ABC with a kitchen knife and threatened to kill Michael Strahan, a football Hall of Famer and the co-host of "GMA" and "Live With Kelly and Michael."