Robin Thicke hit the "Today" show this week to give a stirring performance of his hit song "Blurred Lines" and to speak out on the controversy surrounding it.
"I made a bad joke early on and sometimes a bad joke goes a long way," Thicke explained to Matt Lauer and Savannah Guthrie on the "Today" show stage. "The idea was when we made this song, we had nothing but the most respect for women. I mean, I've been with the same woman since I was a teenager. For us, we were just trying to make a funny song and sometimes the lyrics can get misconstrued when you're just trying to put people on the dance floor and have a good time. We had no idea that it would stir this much controversy. We only had the best intentions."
"I think that's what great art does -- it's supposed to stir conversation, it's supposed to make us talk about what's important and what the relationships between men and women are," Thicke added. "If you listen to the lyrics, it says, 'That man is not your maker.' It's actually a feminist movement within itself. It's saying that women and men are equals as animals and as power. It doesn't matter if you're a good girl or a bad girl, you can still have a good time."
Take a look at Thicke's interview with "Today" above and check out stills from his "Blurred Lines" video below.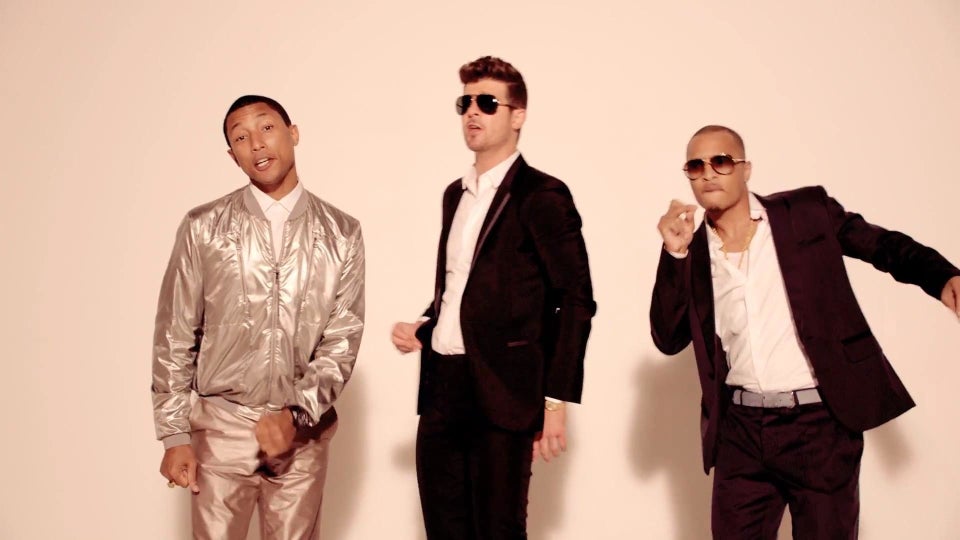 Pharrell & Nude Models (NSFW)
Popular in the Community