It was the twerk seen 'round the world. Last month, 20-year-old singer Miley Cyrus made headlines for grinding against 36-year-old Robin Thicke during their much-talked about performance on the MTV Video Music Awards. In this clip from Oprah's interview with the "Blurred Lines" singer on "Oprah's Next Chapter," Thicke shares his side.
"This is funny to me, it's silly," Thicke says.
"You didn't think it was sexual?" Oprah asks.
"I was on stage. I didn't see it," Thicke says. "So to me, I'm walking out towards Miley [and] I'm not thinking sex. I'm thinking fun, you know?"
"But she's twerking up against your…cojones."
"But just remember, I'm singing my butt off so I'm sitting there, I'm looking up at the sky, and I'm not really paying attention to all that," Thicke says. "That's on her.
"People ask me, 'Do you twerk?' I go, 'Listen, I'm the twerkee,'" he continues, laughing. "I'm twerked upon. I don't twerk myself, OK? I'm just twerked upon."
Also in the episode, Thicke says he and Cyrus "knew what we were going to do. It's funny how in rehearsals, you know, it seems a little more playful. It seemed a little more Betty Boop. It seemed a little cuter. But I think what we have to understand is that's exactly who she is. She wasn't putting on a front. She dances like that. She parties like that. That's the person she is, you know."
"She twerks like that," Oprah says.
"She twerks like that," Thicke echoes.
Thicke then recalls when he and Cyrus were both working with producer Pharrell in the same studio. Pharrell and Thicke had just finished recording "Blurred Lines," and Pharrell invited Miley across the hall to listen to it. "We started playing the song and the first thing she did was start bending over and twerking," Thicke says.
"So you were not surprised by any of those moves?" Oprah asks.
"No, I wasn't," Thicke replies. "Honestly... I guess I'm not as normal as I thought I was. I wasn't offended by it personally, you know, because I think some people, they see that and they go, 'this is so sexual.'... And to me, I'm sitting there going, 'this is whacky.'"
Before You Go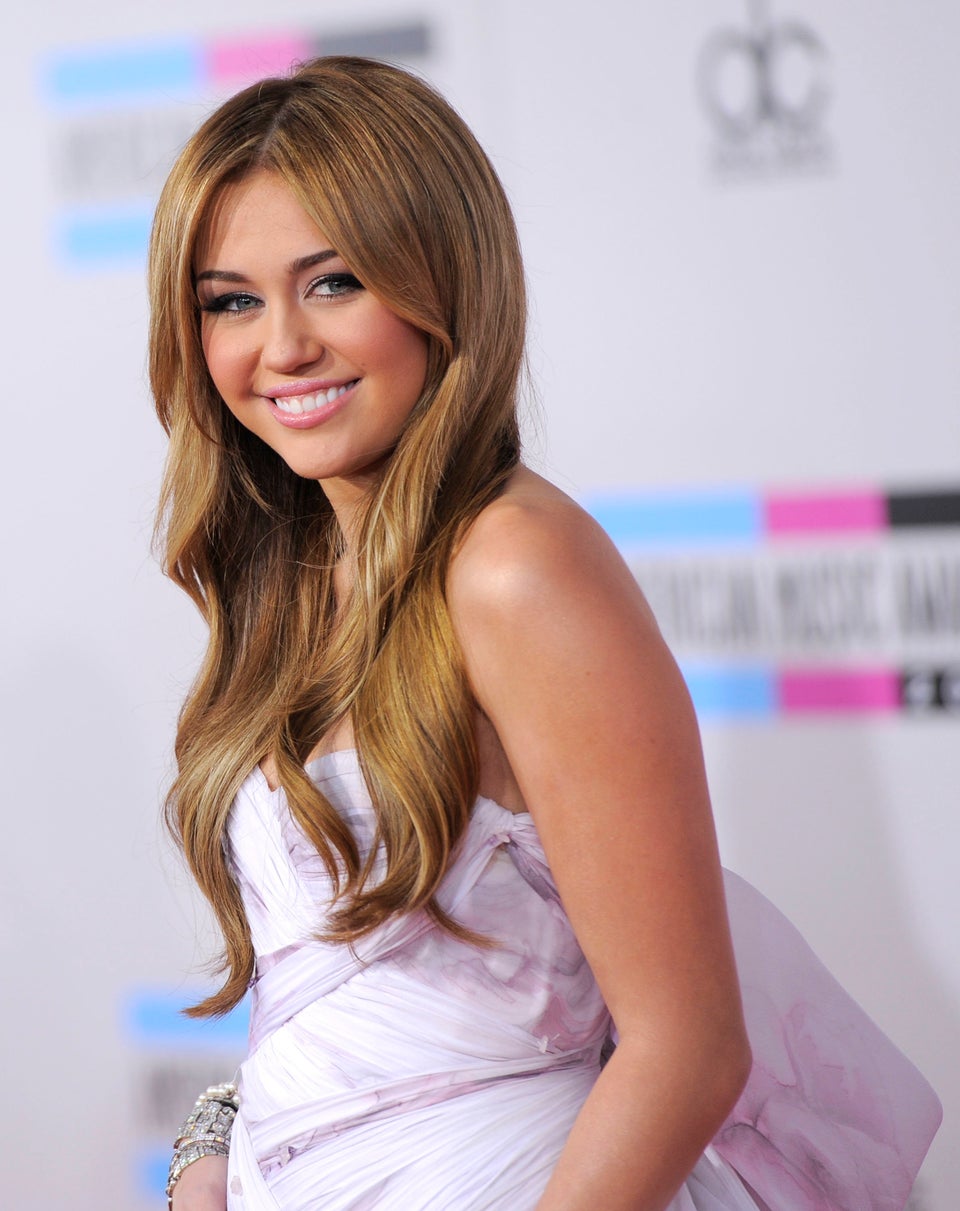 Miley Cyrus' Transformation