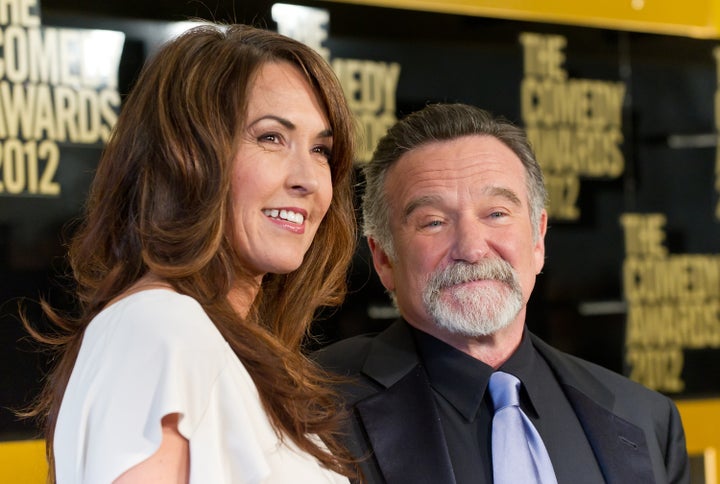 Robin Williams' widow said that an autopsy of the actor indicated that he took his own life in 2014 not because of depression, but because of a progressive brain disease called diffuse Lewy body dementia, or dementia with Lewy bodies, reports People magazine.
In an interview with People, Susan Williams reveals that in the year his death, Williams struggled with unexplained mental symptoms including anxiety and delusions. The disease also manifested itself physically, burdening him with muscle rigidity and impaired movement. But it wasn't until he died and his body was autopsied that doctors were able to pinpoint the cause of his symptoms.
Williams died Aug. 11, 2014 in his home in Tiburon, California, and his death was declared a suicide by authorities. The circumstances of his death and statements by his publicist led many to believe that the actor was experiencing debilitating depression and substance use disorder. He did indeed suffer from depression, his widow confirmed to People, but his post-mortem diagnosis suggests that dementia with Lewy bodies was the underlying biological cause for those chronic brain disease symptoms.
DLB is a complex disease to diagnose because so many of it symptoms can possibly be Alzheimer's disease or Parkinson's disease. However, the condition is not rare; more than one million Americans have DLB, according to the National Institute of Health's National Institute on Aging, and most of them are over 50 years old.
The disease is named for Lewy bodies, abnormal protein deposits in the brain. These abnormal deposits can affect a person's thoughts, behavior and mood, as well as their ability to move. It's the third most common cause of dementia, and the symptoms get worse over time.
The disease can sometimes cause visual hallucinations, causing people to see things like animals or people who aren't in the same room with them. The Mayo Clinic notes that this can sometimes result in people experiencing depression or having conversations with loved ones who are dead. And in addition to muscle rigidity and restricted movement, other physical symptoms include sweating, increased blood pressure, dizziness, falls and difficulty sleeping.
There are two types of DLB. Dementia with Lewy bodies, which is what Williams had, starts off with movement problems and is followed by cognitive symptoms after less than a year. In another type, Parkinson's disease dementia, the cognitive symptoms take more than a year to appear after movement symptoms first start.
Currently, there is no cure for DLB. Treatment includes medications that are also used for Alzheimer's disease and Parkinson's disease. Antipsychotic medications can help with the delusions and hallucinations, but people with DLB are extremely sensitive to some antipsychotics, so extreme caution is warranted. Some non-drug treatments for DLB include clearing the home of clutter so moving around is easier, simplifying tasks and daily routines, and even accepting the hallucinations for what they are.
"Many times a person with Lewy body dementia isn't distressed by the hallucinations and even recognizes them as such," the Mayo Clinic explained. "In these cases the side effects of medication may be worse than the experience of the hallucinations themselves."
DLB doesn't have as much name recognition as Alzheimer's and Parkinson's disease, which is why even some nurses and doctors may not be familiar with the condition or its symptoms, notes NIH. It's often up to a person's caregiver to educate healthcare professionals, friends and other family about the condition, and these demands, along with the responsibility of caring someone with DLB, could grow overwhelming.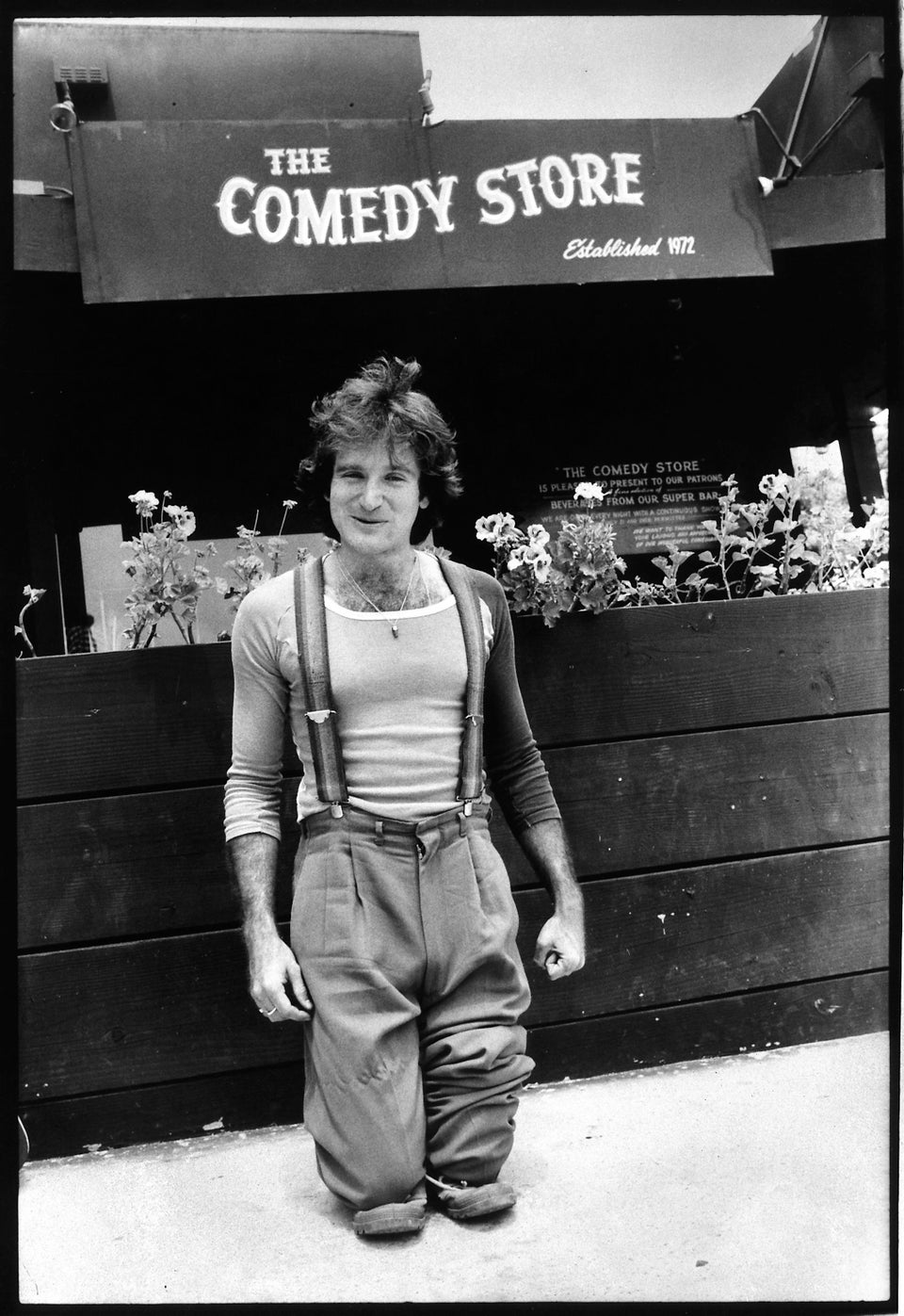 Robin Williams Quotes
Related