But what people likely don't know is that the late actor was also an avid athlete, and one that inspired young people with disabilities to get moving.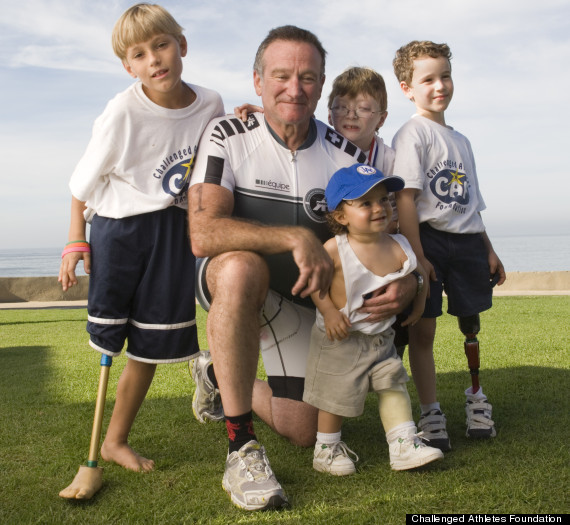 Since 1998, the "Good Will Hunting" star was involved with the Challenged Athletes Foundation (CAF), a nonprofit that provides sports opportunities for people with disabilities.
That year, Williams participated in his first CAF San Diego Triathlon Challenge, which brings together 300 athletes with physical disabilities and 500 able-bodied athletes to participate side-by-side.
The comedian immediately became hooked and ended up completing 11 triathlons in total with the organization, Jenna Novotny, CAF senior marketing manager, told HuffPost via email.
Part of what drew Williams into the group was a special relationship he developed with Rudy Garcia-Tolson, a double above-knee amputee.
During Williams' first endurance event with the organization, Garcia-Tolson -- who was 10 at the time -- completed the swim portion of the event and the Academy Award-winning actor completed the bike segment.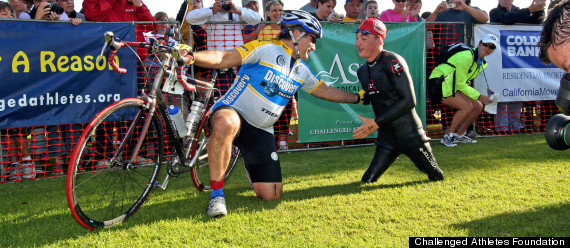 "Robin instantly fell in love with Rudy's spit-fire spirit," Novotny told HuffPost. "They always had so much fun together."
Garcia-Tolson, who's now 25, was born with popliteal pterygium syndrome, and had a club foot, webbed fingers, a cleft lip and palate and wasn't able to straighten his legs. By the time he was 5, he had endured 15 operations and decided he had had enough.
He decided then to have both of his legs amputated above the knee and walk with prosthetics.
It was because of ardent supporters, like Williams, that Garcia-Tolson was able to develop the confidence to pursue such rigorous sporting events.
"There was nothing [Rudy] wouldn't or couldn't do," Novotny said. "That was all because people like Robin believed in him and not only told him he could do anything, but got right out there with him to bike or ran or swim."
Williams wasn't just his race partner, he also his No. 1 fan.
When Garcia-Tolson won the Casey Martin Award in 2002, Williams took a red-eye flight after a presentation in New York to surprise the athlete at the ceremony at Nike's headquarters in Oregon, according to U-T San Diego.
And he addressed the crowd with his signature mix of heartwarming sentiment and sidesplitting humor.
"You know Rudy isn't a challenged athlete," Williams said at the event, according to Novotny. "Rudy will kick anyone's butt in sport. Now a 300-pound man trying to squeeze into spandex, that's what a challenged athlete is."
They were the bolstering sentiments that Garcia-Tolson will cherish most.
"You showed not only me, but the whole world, that it's okay to be different -- and that the power of humor can change lives," Garcia-Tolson wrote in a statement on his website. "I can never thank you enough for going out of your way to make me smile. Thank you for making me the luckiest kid alive. Thank you for being a heck of a friend."
Before You Go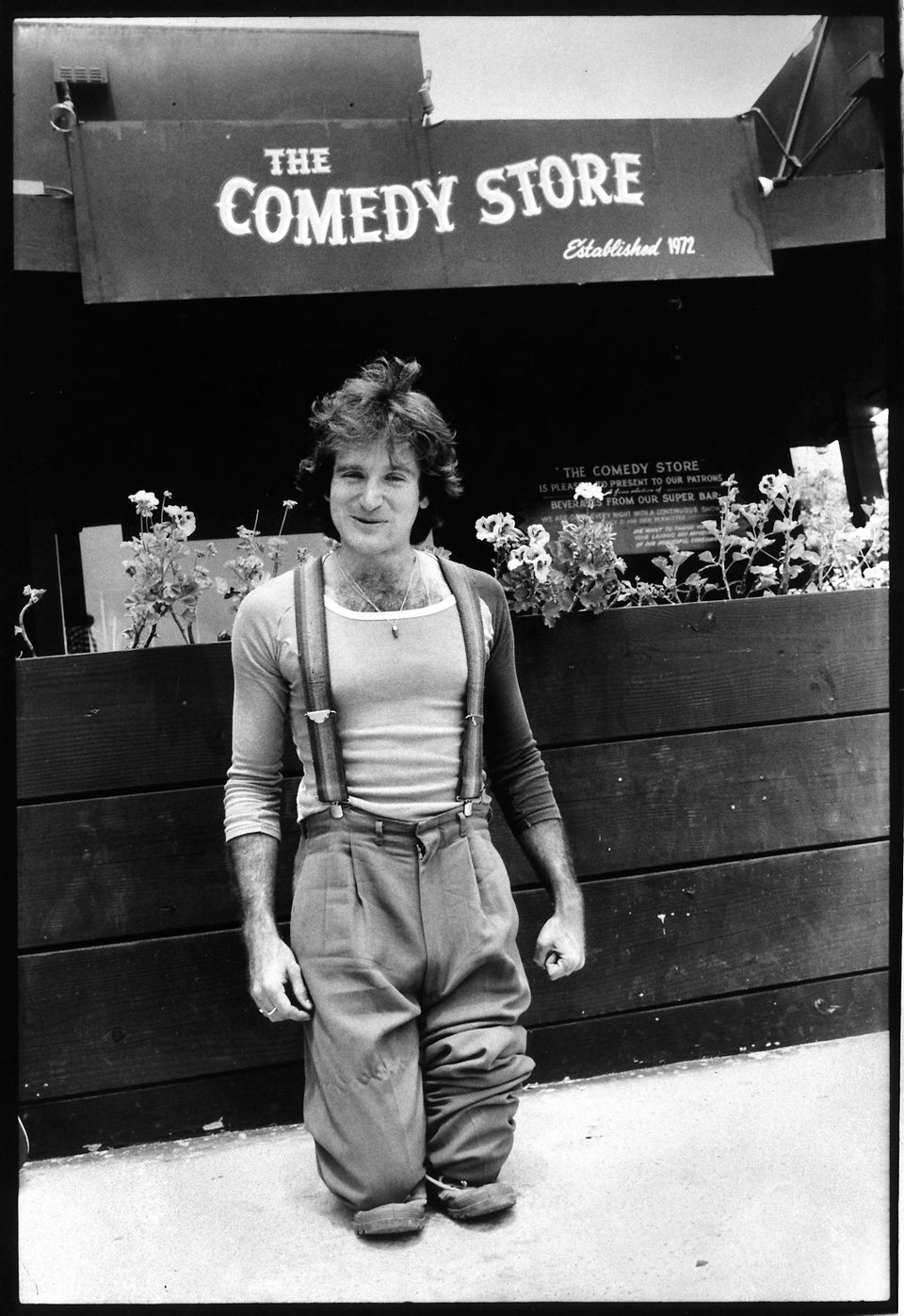 Robin Williams Quotes