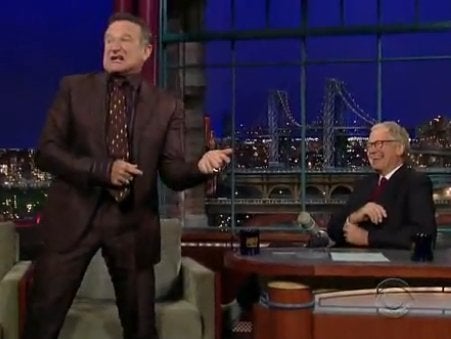 Robin Williams stopped by the "Late Show" this week to promote his new movie "Old Dogs" and ended up trying out some Palin material.
"It's wonderful, I went looking for her book and I found it in the fantasy aisle. With Sarah you get the feeling she was voted least likely to write a book and most likely to burn one. You look at her and wonder 'Where did they find her, Project Running Mate?'"
Always a fan of Palin humor, Dave sat back and laughed while Williams went on to mock Palin for not reading and doing impressions of her skeet shooting. The only moment that gave Dave pause was when Williams suggested Palin may be the next Oprah, ripping Letterman's dream job away from him.
Related
Popular in the Community