On Tuesday morning, the show's official Twitter account announced that the final season would arrive on Netflix on Nov. 2. The tweet featured the hashtag #MyTurn, accompanied by an image of Wright sitting in what appears to be President Abraham Lincoln's chair at the Lincoln Memorial in Washington, D.C.
Wright's right hand is also bloody and dripping, offering audiences a nod to the end of Season 5, and perhaps, what's to come.
Both Wright and her character Claire Underwood will have their "turn" in the Oval Office after former star Kevin Spacey, who played Frank Underwood, was accused of sexual assault and harassment.
The allegations led Netflix to suspend production of "House of Cards" to address concerns from the cast and crew. The season was reworked without Spacey and shortened from 13 episodes to eight.
In addition to Wright, the show will star Diane Lane, Greg Kinnear, Cody Fern, Michael Kelly, Jayne Atkinson, Patricia Clarkson, Constance Zimmer, Derek Cecil, Campbell Scott and Boris McGiver.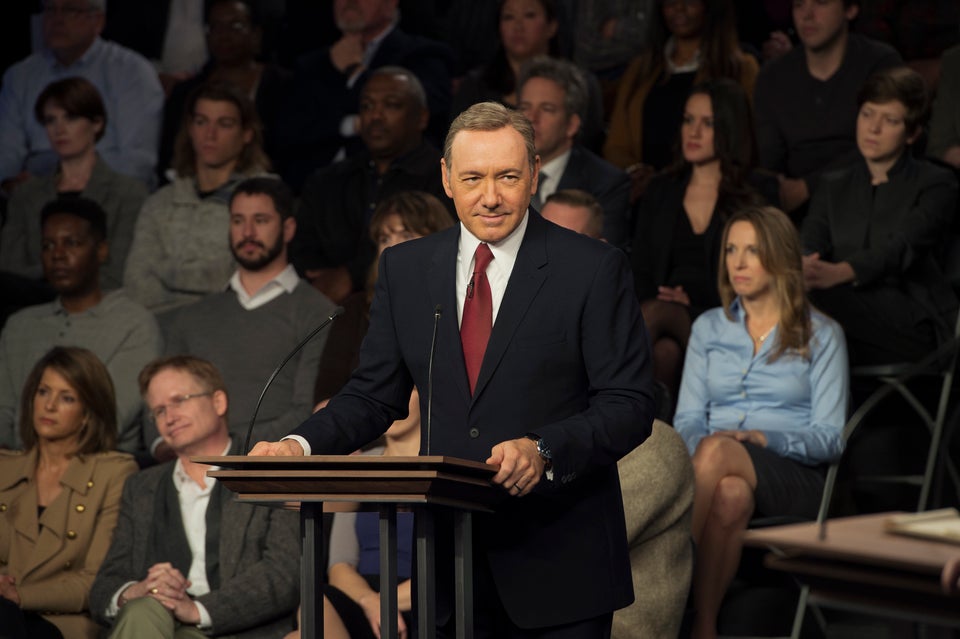 "House of Cards"
Popular in the Community