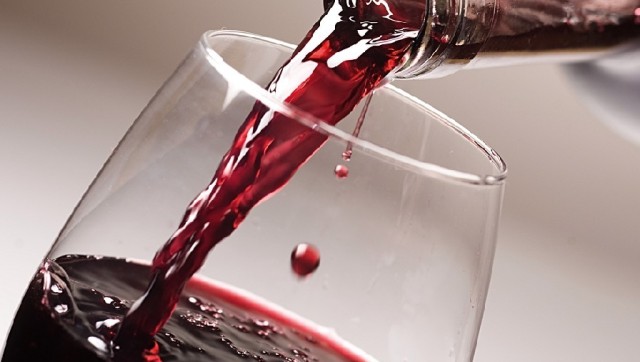 Most wineries have a familiar expression. "We are putting the finishing touches on newly harvested wines in barrel and tending to our cover crops which are planted between the grape rows."
Roblar Winery is serious about two things; the method in which they grow their grapes and the utmost enjoyment the wine brings.
You step into the main greeting room and you know you are in for not just an experience but a memory that will resonate as will the taste of celebrated harvests. Not just this year's but those whose reputation stand alone. It's difficult to decide. Is it the nose, the way it swirls and picks up light in the glass, the color, or quite simply the taste? Every wine bursts with flavor with the heritage of vines grown in spectacular sustainable soil and without the use of pesticides.
But tasting wine without the compliment of a great chef, Ryan Silas-Groves, is like standing in front of mirror half naked. Food is as big a pleasure as wine is bold and beautiful.
Roblar's private affair for members and non-members was so well priced that I wish I could go at least once a month on a Saturday night. This five course wine pairing extravaganza was elegantly planned and served with enthusiam from beginning to end. The plated array began with a light and sumptuous tartar of local halibut with garden fresh herbs and cucumbers. The white wine was chilled and paired beautifully with Roblar's 2010 Estate Sauvignon Blanc.
The second course was exceptional in terms of the combination of the freshly farmed organic nectarines, greens and sweetened with agave and mint vinaigrette. It was paired with Roblar's 2011 Estate Fumé Blanc, a little more tart and fruity but worked well.
The third course was a chilled spaghetti pasta salad with raw zucchini noodles and kalamata olives. It was paired with Roblar's 2010 Pinot Noir.
I loved it! But then again I enjoy vegan cuisine and so do a lot of people so it was an excellent choice.
I am a big fan of polenta. It takes a certain midas touch to get it creamy, light and golden. Chef Ryan was purposeful in selecting it as a bed to rest organic roasted figs nestled in au jus surrounding a finely portioned (so important) piece of suckling pig. It was paired with Roblar's 2009 Grassetto.
And knowing that the Olympic closing ceremonies was only 24 hours away, we managed to make room for desert and a fabulous desert wine to celebrate: Roblar's 2010 Late Harvest Viognier.
For dessert, a light and flaky pastry shell resembling a shortbread Napolean filled with cream and topped with fresh fruit and a lemony sauce.
When one discovers a distinctive dish it seems to linger like lyrics from a song. Yet, because all great chefs have secrets as to how they create their culinary chemistry, we are forced to find recipes that emulate but can never capture the taste or the moment. Here's to an affair I will always remember celebrated with two of our dearest friends.
Originally published on LuxeEcoLiving.
REAL LIFE. REAL NEWS. REAL VOICES.
Help us tell more of the stories that matter from voices that too often remain unheard.