The VR Tenga was unveiled at an Oculus Rift game jam in Tokyo and, as can be seen in the NSFW video below, has at least a few people excited:
The device attaches a Novint Falcon—a grip-based, haptic controller—to a Tenga, a Japanese industrial masturbator. Used as intended, the user would insert his penis into the Tenga, which would be manipulated by the Falcon. All the while the user views on his Oculus some sort of visual stimulation synced to the movement of the hybrid Falcon/Tenga.
In a HuffPost/YouGov survey conducted in April, eighteen percent of respondents said they believed sex robots would be available by 2030, while only nine percent said they would have sex with a robot if they had the opportunity.
Who could resist?

Since that survey didn't cover RJs, we're asking you now, dear readers -- would you try out the VR Tenga?
Related
Before You Go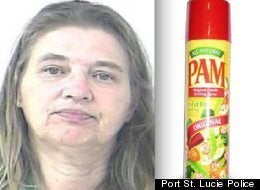 Bad Sex
Popular in the Community