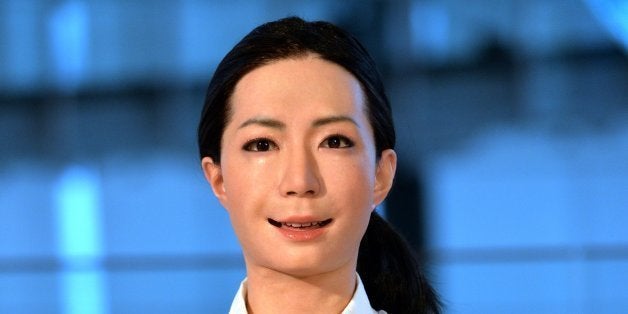 Robot journalism has gone from being an idea of the future to a real-life practice being utilized everyday in some newsrooms. But with more and more news outlets turning to technology to crank out stories, one has to wonder what the human journalist is to make of it all.
New York magazine's Kevin Roose noted in a piece on Friday a recent AP story summarizing Alcoa's quarterly earnings that took less than a second to produce. It was written by a robot.
Associated Press is one of a few news organizations to jump on board with robot journalism, using a program known as Automated Insights to write breaking business stories at an incredibly fast pace. Whereas human journalists might produce around 300 stories in a set time frame, the automation technology can produce as many as 4,400. The Los Angeles Times used robot journalism in March to break a story about an earthquake in the California area. The technology proved its worth: LA Times had the story out in just about three minutes and beat out every other news outlet.
In June, Japan took the idea of robot journalism to the next level when it created the very first robot news anchor: an android that could arguably read news stories better than humans.
But maybe journalists shouldn't be so afraid after all.
Roose, for one, is an optimist. He argued that the robot-generated stories still lack in talent and creativity, skills that only humans can bring to the writing and editing process. He said that no robot, at this point, can contextualize, piece together, and create "original, evidence-based conclusions" like humans can.
"Not only am I not scared of losing my job to a piece of software, I think the introduction of automated reporting is the best thing to happen to journalists in a long time," he wrote, adding that robots can deal with the "miserable" and "excruciatingly dull" stories that "humans hate writing anyway."
Related
Popular in the Community