Watch BlessU-2 deliver a blessing in English above.
About 500 years after Martin Luther posted his 95 theses to a church door in Wittenberg, Germany, a new kind of priest is making waves in that same town. 
BlessU-2 is a robot priest that can lift its arms, wiggle its eyebrows, flash light from its hands and deliver blessings in seven languages ― including German, English, French, Spanish, Polish and a local German dialect. 
The project, spearheaded by the Protestant Church in Hesse and Nassau, is meant to be a provocative way to ring in the 500th anniversary of the Protestant Reformation, which was sparked by Luther in 1517.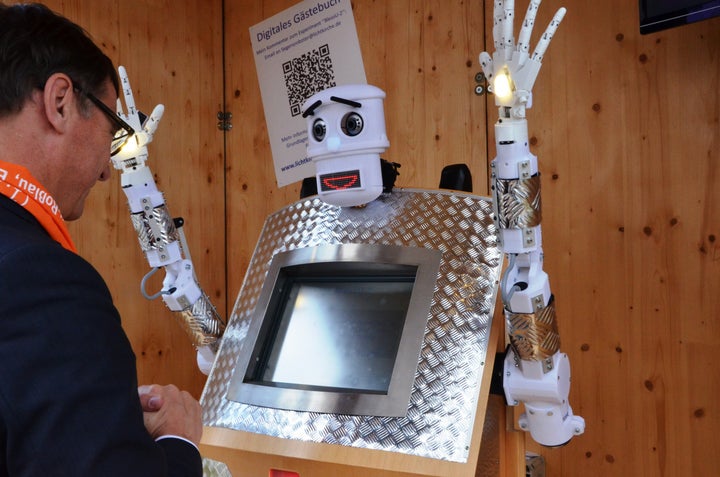 Volker Rahn, a press officer for the church, told HuffPost that BlessU-2 is meant to challenge people to think about what a blessing is, and whether it can be delivered by a machine. 
"The idea is to stimulate debate and thinking about the future of the church in a world full of electronic devices – all that with a twinkle in our eye," he told HuffPost in an email.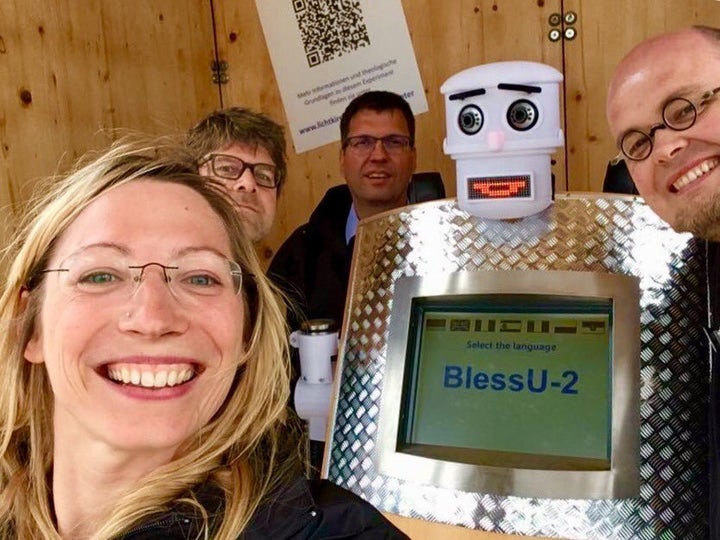 The church turned to Alexander Wiedekind-Klein, the founder of a German robotics magazine, for help creating BlessU-2. Users can choose what type of blessing they wish to receive and whether to hear from a male or female voice. The robot then chooses a special blessing for the user, based on more than 40 Bible verses. BlessU-2 can even print the blessing out for users to keep. 
Watch BlessU-2 in action below.
The robot will be doling out blessings at the World Reformation Exhibition in Wittenberg until September. Anyone can receive blessings from the robot. Rahn said that children are particularly fascinated by the machine. 
It's clear to him that pastors can't be replaced by robots.  
"Worshipers needn't worry about clergy being replaced with machines. We know: Robots could never substitute for pastoral care," Rahn wrote. "We don't want to robotize our church work, but see if we can bring a theological perspective to a machine and a world full of high-technology."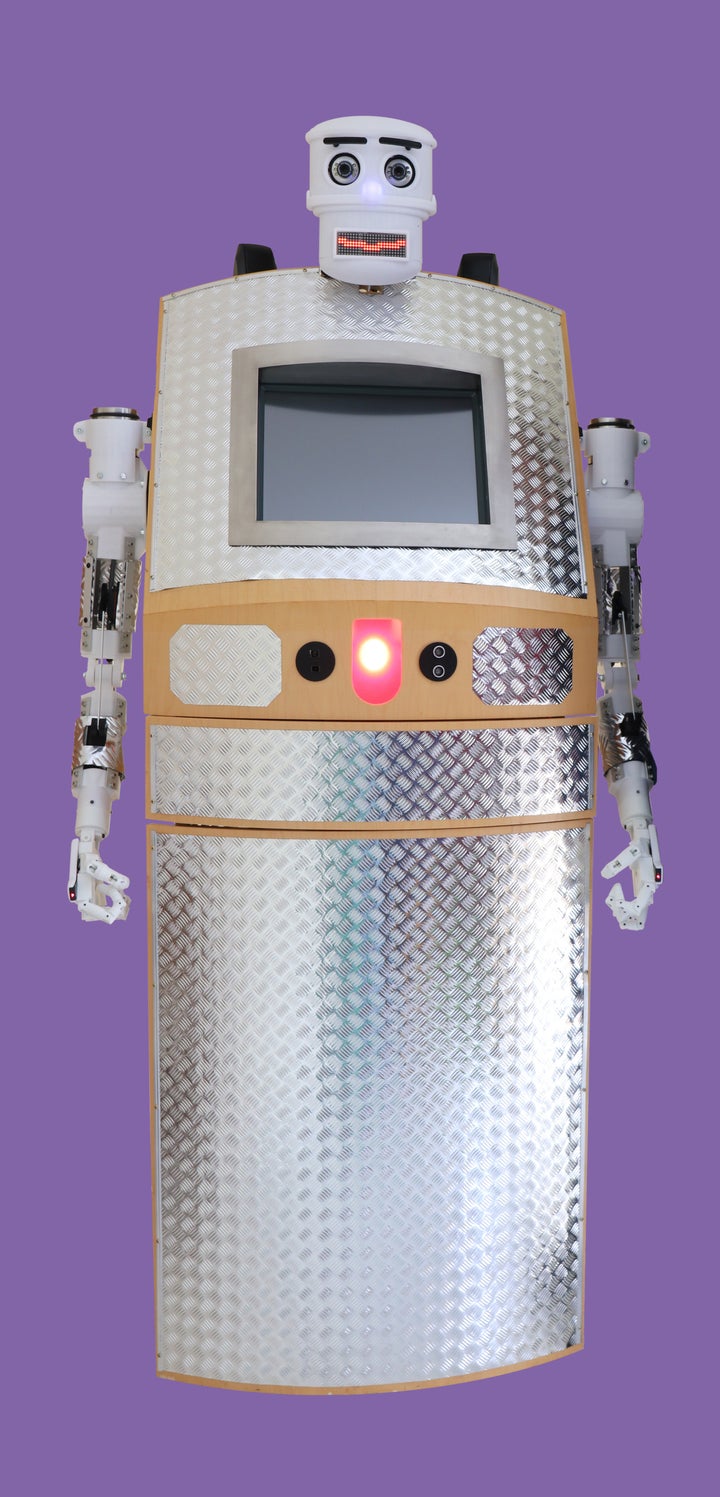 REAL LIFE. REAL NEWS. REAL VOICES.
Help us tell more of the stories that matter from voices that too often remain unheard.
BEFORE YOU GO
PHOTO GALLERY
The Craziest Robots From The 2015 Tokyo Exhibition