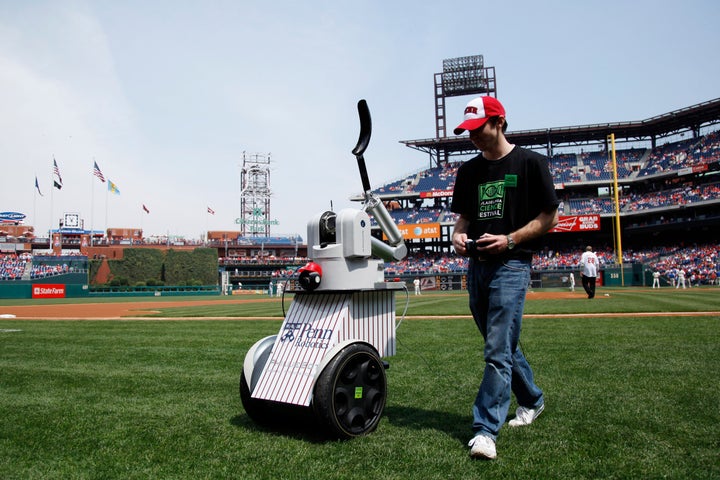 It might not have a future in professional baseball, but the robot that threw out the first pitch at Wednesday's Phillies game gave it a good go.
The robot, developed by engineers at UPenn, took a month and a half to develop, and was slowly built upon from its humble beginnings as a Segway, according to the AP. Engineers Jordan Brindza and Jamie Gewirtz slowly built it up, adding a robotic arm with a pneumatic cylinder, giving the pitch a speed of likely somewhere between 30 and 40 miles an hour.
The bot went to the mound for a test Monday, where everything went according to plan. The robot officially went to the mound Wednesday, to throw out the first pitch of the Phillies' game against the Milwaukee Brewers.
So did it get it over the plate? Find out yourself by watching the video below.
Popular in the Community