She can do so much better.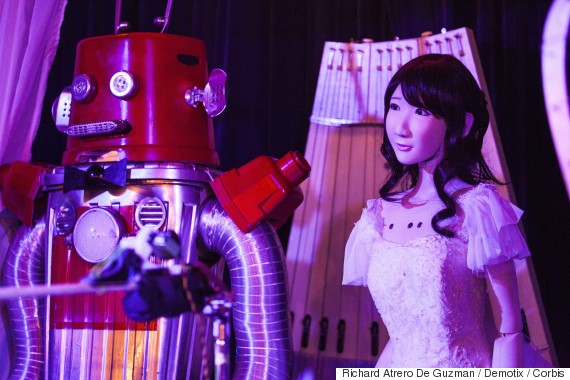 Frois, the groom robot, married Yukirin, an android made in the likeness of AKB48 idol Yuki Kashiwagi.
Frois, the bulky groom made partially from a trash can, married Yukirin, an android made to look like the Japanese pop star Yuki Kashiwagi, Kotaku reports.
The ceremony was even sealed with a kiss.
Guests, who paid about $80 to attend, were treated to a robot-sliced cake and a robot wedding band, RT reports.
The robots' big day was put on by the Japanese company Maywa Denki, which also designed the out-of-his-league Frois. Yukirin is the creation of Japanese artist Takayuki Todo, according to the International Business Times.
It was only a matter of time before 'bots started tying the knot. Tech-savvy brides and grooms already employ them as ring bearers and officiants, The New York Times reported last year.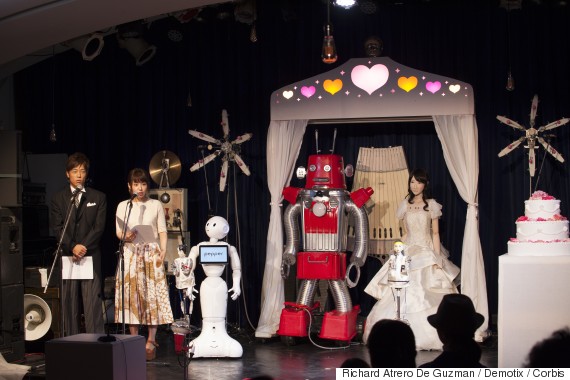 Popular in the Community