Quiet. Then the hiss of robotic arms pistoning. Metal limbs squeak and clank as they beat on two rudimentary drums. A motor buzzes shrilly.
The Robotic Church, an installation of dozens of robotic sculptures in a historic Red Hook church, has begun its symphony. Somehow, the shrieking, clanging, motorized sounds unite into something musical -- hauntingly humanoid, yet eerily inhuman.
The orchestra dwells in installation art's uncanny valley.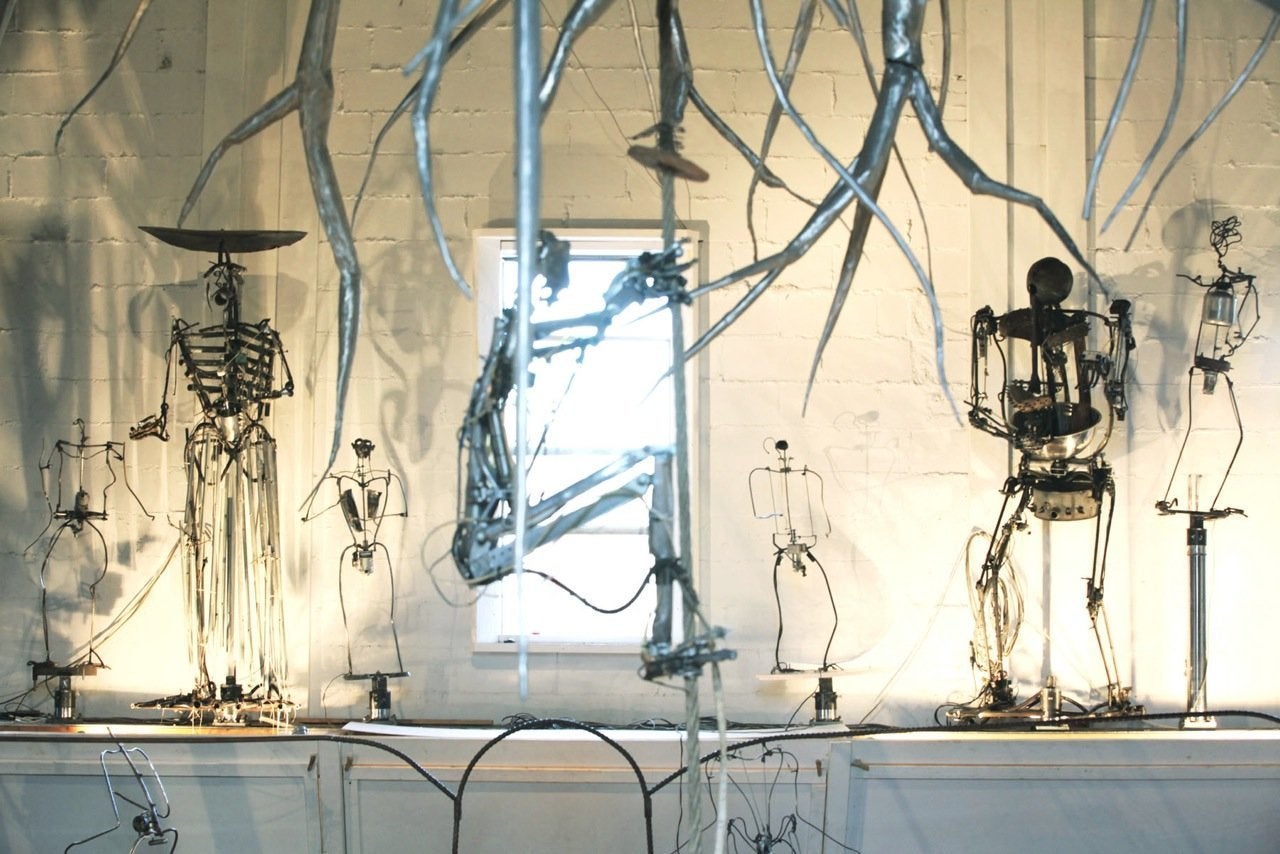 Chico MacMurtrie, the artist behind the installation, constructed the robots over the course of nearly two decades, before bringing them to Brooklyn in 2012 for a church installation. "For 13 years, I considered this concept of the Robotic Church," he told The Huffington Post. Amorphic Robot Works, a collective of artists, scientists and engineers he founded, had used the location as a studio since 2001, and the ecclesiastic architecture inspired him. "Originally this building was a Norwegian seamen's church. Like much of Red Hook, this building suffered from neglect."
More challenges lay ahead. Hurricane Sandy flooded the studio in October 2012, just as the installation was premiering. But the robots survived, and MacMurtrie has since staged Robotic Church masses in the space.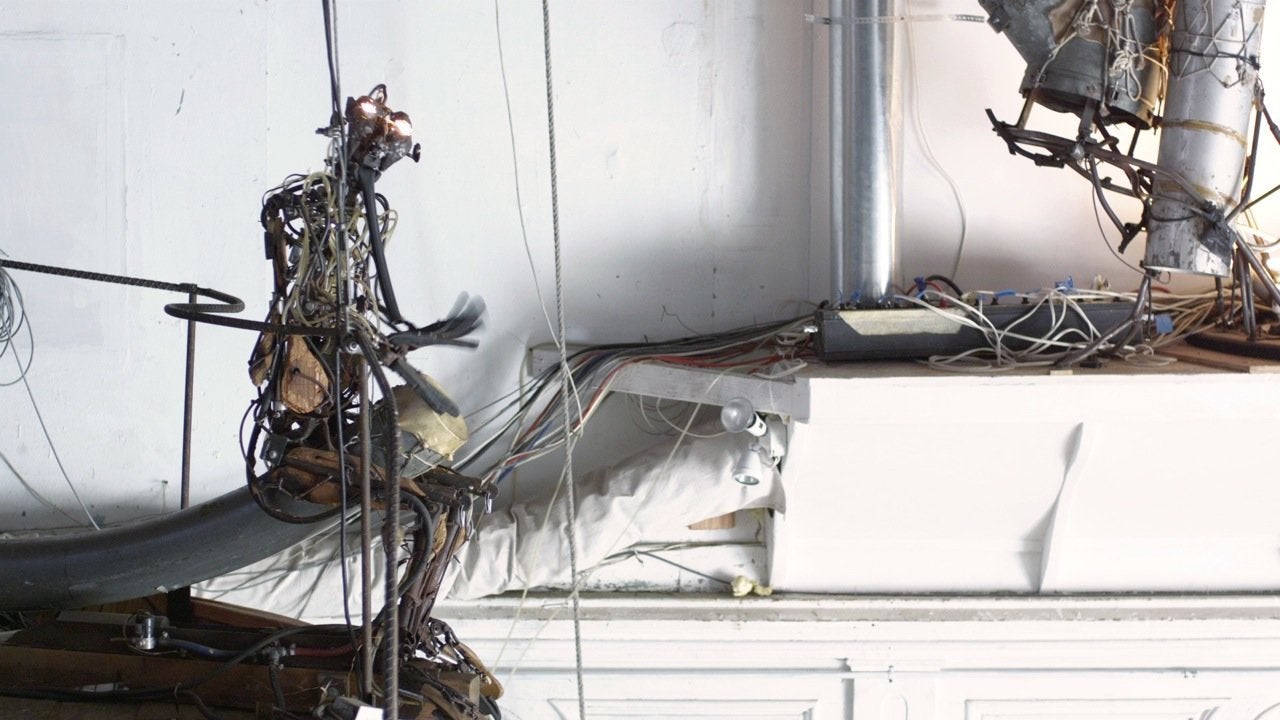 Arranged around the altar, in place of saints' statues, a priest and attendants, the kinetic sculptures play out an ancient ritual of spirituality, each with their own aspect of humanity to mimic. One robot slowly, effortfully climbs a rope. Another draws abstract artworks. Another thumps on a large drum. One attempts to turn somersaults.
"Each one of these machines is a study of human motion as well as a study of sound, each has its unique gesture, each has its own sound or multiple sounds and gestures," said MacMurtrie. "In a sense its an evolution of the human condition. Each machine gave to the next in terms of technique [...] as well as evolution of character and what they were capable of doing."
The installation's juxtaposition of spiritual worship with fully mechanized humanoids prods at uncomfortable questions about the relationship between man and machine. What is lost for our souls when more and more of our lives are taken over by cold technology? "It was my fear of the effects of technology in controlling society that inspired me to create this," explained MacMurtrie. The robots, repeating their basic, human gestures on schedule, struck him as "controlled by a computer much like our lives being controlled today by technology."
But there's an appropriately religious resonance to the display as well. "There is an amazing feeling when you work on something very intensely for a period of time," he said. "There is the magic moment when you turn it on, in this case breathe life into it, literally with air ... I mean, I am literally their maker." For the artists and technicians working to create robotic art and to train them to perform their functions, a shadow of a creating God's relationship with humanity is at play.
From a creator's perspective, the beings unleashed may seem relatively rudimentary, but they're also the result of loving labor and remarkable in their own right. MacMurtrie hopes audiences will be left "feeling compassion for the human condition, how special we are as humans in our evolution of communications." Like his own creations, we've come so far from our origins, but every step along our evolution has been worthy of wonder.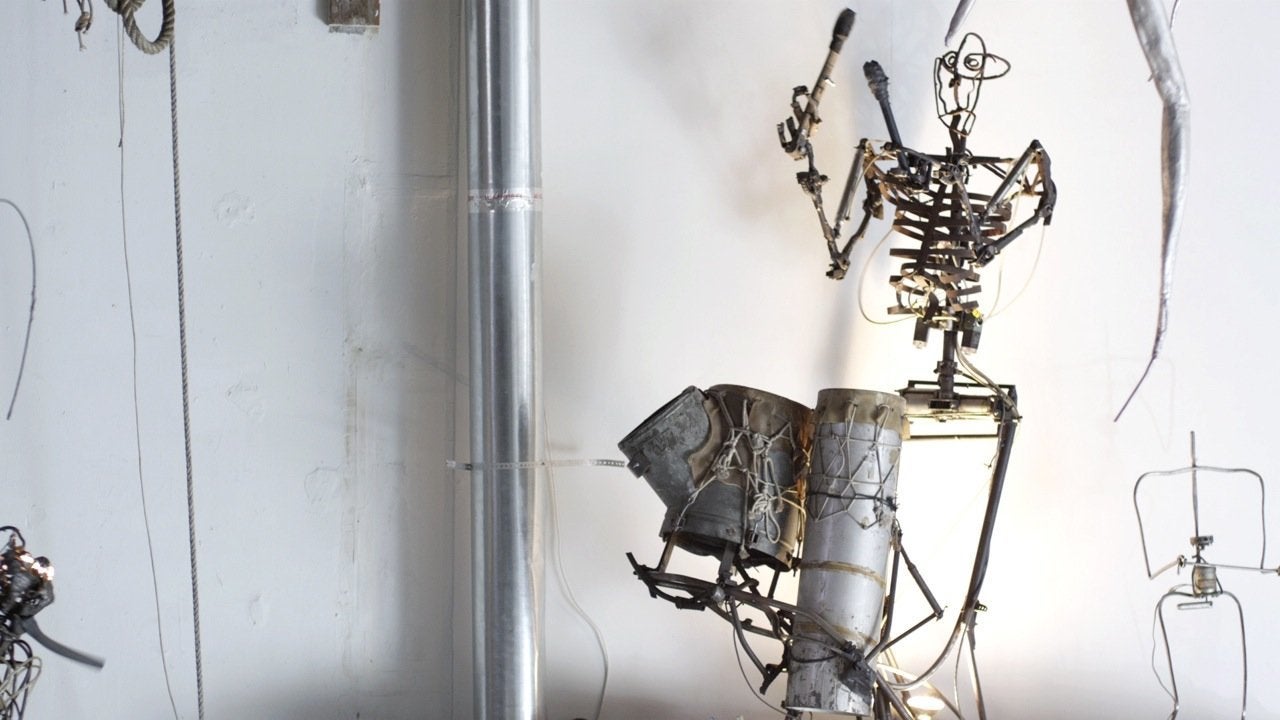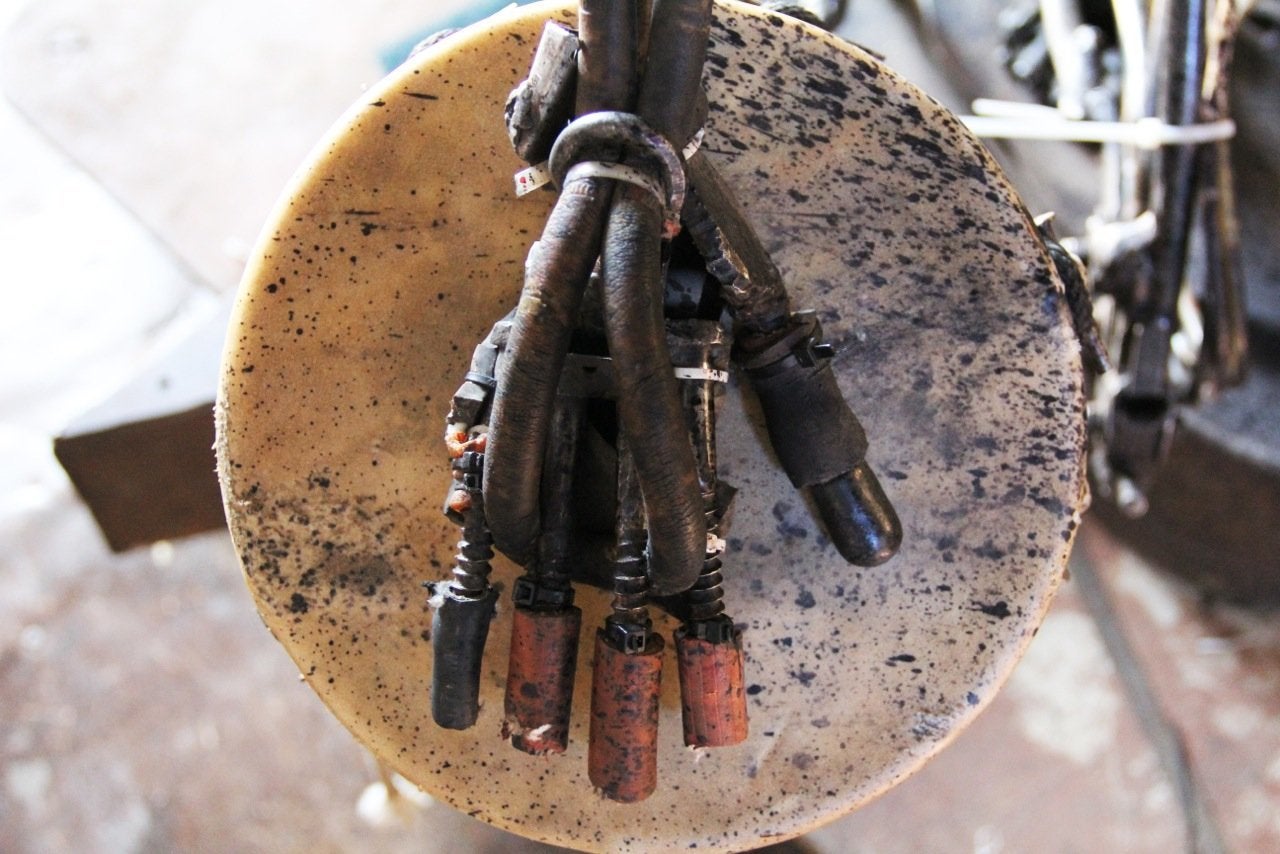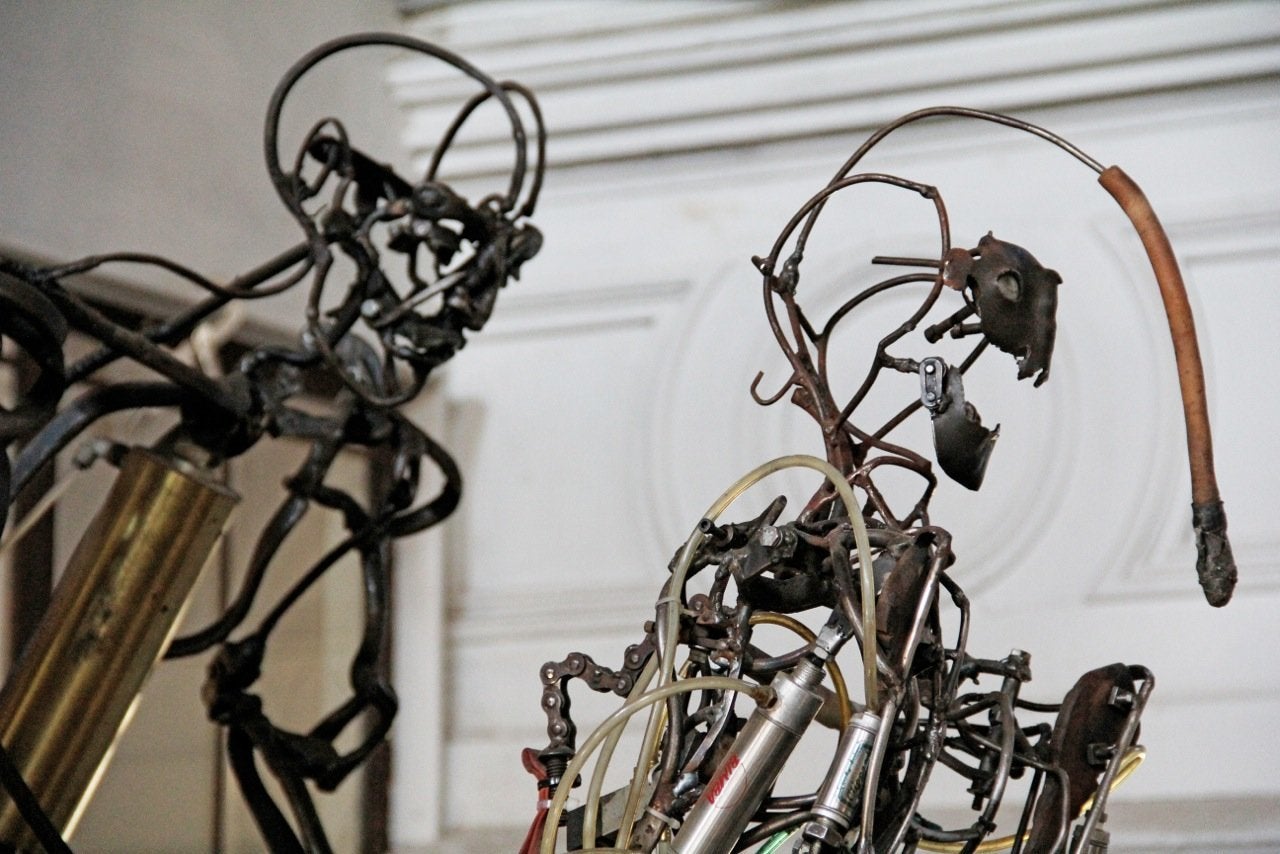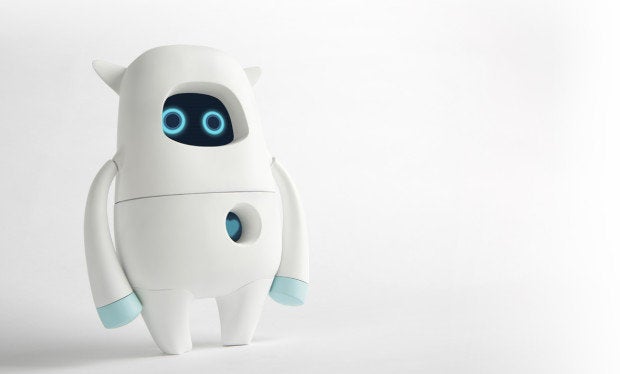 Meet Musio: AKA's Artificially Intelligent Robot That Simply Wants to Be Your Friend
Popular in the Community