As part of an ongoing program to study animals as models for new technologies, the German company Festo has created an experimental robot dubbed BionicKangaroo.
With the help of elastic tendons and batteries that recharge on landing, the little guy can jump more than a foot high and about three feet forward. Hop up the page and check out the video above to see it in action.
"With the BionicKangaroo we have precisely reproduced the most characteristic features of natural kangaroos: recuperating and storing energy, and then releasing it once more in the next bound," Dr. Heinrich Frontzek, Festo's head of corporate communication, told The Telegraph.
Alas, these futuristic household pets are not available for sale to the public.
Related
Before You Go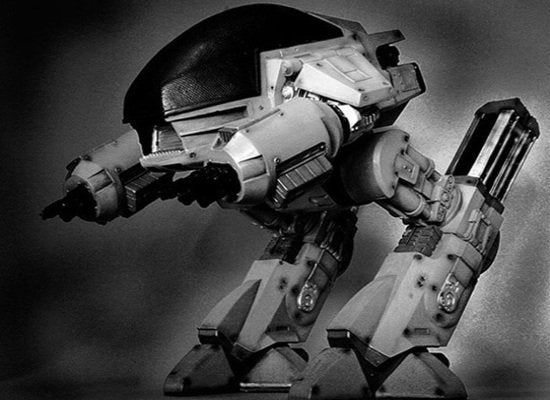 Robots, Cyborgs, and Droids From TV and Film
Popular in the Community