On Tuesday Mattel debuted its latest doll, "Robotics Engineer Barbie," which it says is meant to show girls they can begin pursuing a career in the STEM fields ― science, technology, engineering and math ― right now.
The $14 doll, which is available in four skin tones, comes with her own safety goggles, a toy laptop filled with code and, of course, a robot. Mattel also partnered with Tynker — an educational programming platform aimed at youngsters — to create six free web classes where Barbie teaches kids how to animate a robot with commands.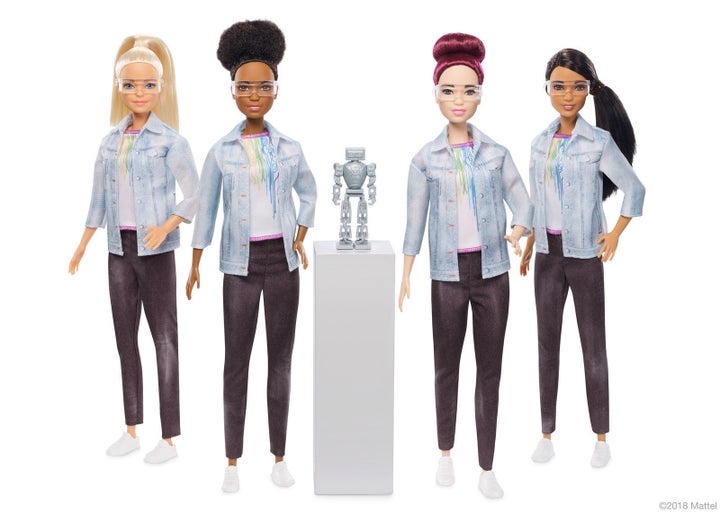 "For us it was give [girls] the inspiration, let them know they can do this, and then give them some steps to get them started," Sven Gerjets, Mattel's chief technology officer, told CNET. "So we know that they progressively grow and they are the employees that we hire in the next decade to fill the STEM-type jobs that are so critical."
Though Robotics Engineer Barbie is definitely an upgrade for the company, Mattel has made mistakes with the branding of its iconic doll in the past.
In 2010, it released the book Barbie: I Can Be A Computer Engineer, in which Barbie doesn't actually do the programming, but just comes up with design ideas that boys will code for her later. In the story, Barbie also infects her computer and her sister Skipper's computer with a virus and asks boys to fix the problem for her.