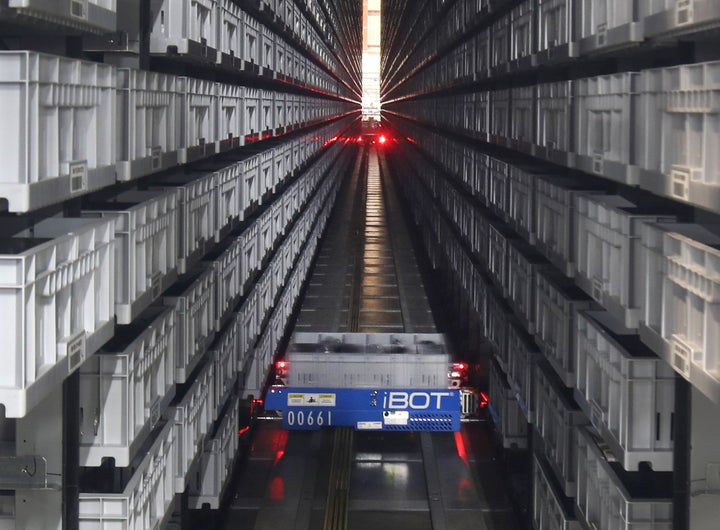 Robots are going to keep eliminating jobs. That's the gist of the latest projections from the Bureau of Labor Statistics, which attempt to predict the future of employment in the U.S.
The picture is one of declining manufacturing jobs. People in lower-earning jobs which don't require a degree are likely to feel particularly squeezed, according to the predictions. Data entry and call centre jobs are also likely to be hit, along with other professions that can easily be automated by robots and algorithms.
Nearly half of all American jobs are vulnerable to automation, according to a recent study published by Ball State University. But behind the scary statistics there is hope. Education and retraining can help prepare the future workforce, and there are certain job sectors which, according to BLS predictions, are likely to flourish in the face of automation.
Here are five ways people can prepare themselves for work in the face of a robot revolution.
1. Get Reskilled
Many regions have been losing jobs — think Columbus, Ohio, hard hit by the loss of manufacturing and steel jobs; Detroit, Michigan, hit by the offshoring of automotive jobs; or Reno, Nevada, which saw a big decline in its gambling industry. These particular cities are now retraining older workers, who may not have a high school education.
Nevada's gambling industry, for example, was affected by the rise of online gaming, and Reno had an unemployment rate of 14 percent in 2011 as a result. "We have a lot of people in this market who are in their 40s and up and maybe have a GED and spent their whole lives working at a casino," says Mike Kazmierski, president of the Economic Development Authority of Western Nevada.
EDAWN has helped woo companies such as automaker Tesla to the area, and worked with local junior colleges to train the labor force those companies need. "Most of our students are people who are either looking for a change in field, or they heard about Tesla and think 'Hey, I want to work there and this is the quickest way to do that,'" says Andy Daniels, an instructor at Truckee Meadows Community College in Reno.
2. Take A "Nanodegree"
Universities have moved quickly to offer massive online open courses, but have been slower to find ways to provide hands-on skills training, according to a recent Pew Research Center report on the future of work.
Other organizations are stepping up to fill that gap.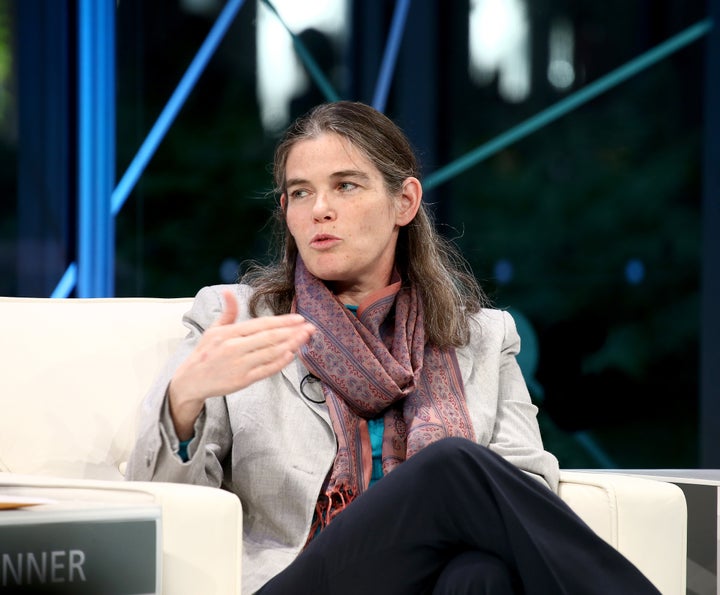 Udacity and Coursera, for example, offer "nanodegrees" in areas such as engineering for self-driving cars or deep learning for artificial intelligence, co-developed with companies like Google and Uber.
3. Go To Code School
The Bureau of Labor Statistics predicts the U.S. economy will add more than 250,000 coding jobs in the next 10 years.
In the absence of an accreditation system or code schools, students need to beware of scammers, but many schools offer targeted, self-directed education that can be adaptable to rapid changes in technology. Many also let students wait until they've found a job to pay tuition.
Some are free. School 42, a code school with campuses in Paris and Silicon Valley (along with other licensed schools around the world) was founded by French billionaire and technology entrepreneur Xavier Niel and promises a completely free education.
You don't have to be a programmer, all you have to do is pass an online logic test and make it through "the piscine," the school's term for an endurance test that entails a mandatory 12 to 15 hours of coding per day, seven days a week, for a month. Grads have landed jobs at Google and Amazon.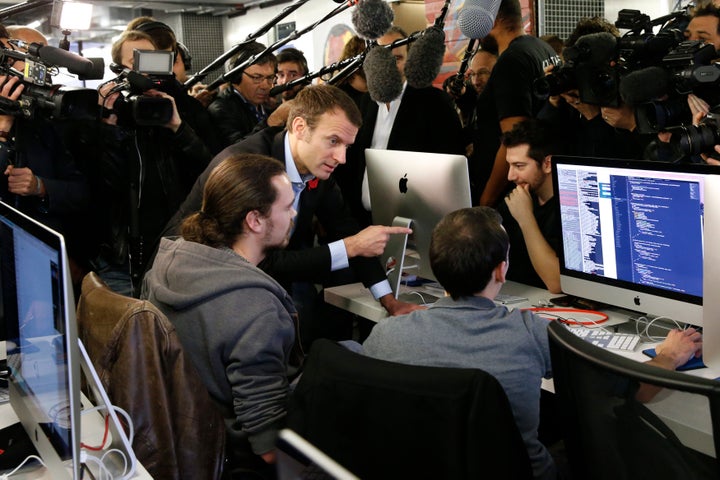 4. Don't Forget The Soft Skills
In its report, the Pew Research Center canvassed more than 1,400 experts. Several talked about the need for human talents that machines and automation may not be able to duplicate.
This finding is bolstered by the work of Harvard researchers Tony McCaffrey and Lee Spector, who found that even the most advanced AI could not explain how and why things happen as well as humans, nor could it innovate or come up with as many creative solutions. The goal, according to McCaffrey and Spector, is human-computer collaboration.
It's a key aspect of Marina Umaschi Bers' child development program at the DevTech Research Lab at Tufts University, which teaches kids how to be comfortable with technology without losing their humanness. "The separation of technology and emotional skills has been a big problem in the U.S.," she says. "The most complex problems require collaboration to solve, so people need to be able to communicate."
Being able to both establish a value above that of a robot and be capable of using the power of robots to some benefit requires uniquely human skills like communication, collaboration, creativity, problem-solving, and empathy.
Those who can learn how to take feedback, reach out and listen to colleagues, make an effort to be rewarding to deal with, and exhibit humility will be among the most employable workers of the future, according to a recent study.
5. Be Open To New Things
Some of the ways in which people need to adapt to the workplace of the future have less to do with learning particular skills than with being more flexible.
Most of the categories with the biggest predicted job losses are dominated by men, while most of the areas predicted to see the largest increases in jobs are currently dominated by women.
Ninety percent of personal care aides and home health aides are women. Together these professions are anticipated to gain 1.18 million jobs by 2026.
But men who have lost traditionally "male" jobs have been slow to transition to health care jobs that are seen as "women's work."
"As a society our preference for breadwinning over caregiving has made us blind to the cost of caregiving and the economic value of caregivers," says Anne-Marie Slaughter, CEO of think tank New America, in her book Unfinished Business.
More men are starting to come around to the idea of some health care jobs, however. A recent Harvard Business School study found that men are entering health jobs that don't need degrees, such as surgical or radiology technicians.
These don't necessarily have the stigma associated with being seen as "women's jobs." The percentage of these health jobs occupied by men rose from 16 percent in 1996 to 26 percent in 2008.
Robert Goldberg, a former Zynga exec who now invests in startups and advises state and local governments on preparing for the jobs of the future, cautions against getting too hung up on blaming some workers for not wanting to transition to new jobs.
"We need to be honest with our citizenry about what and where the jobs of the future are," he says, "so the folks that want to and are motivated can do something to impact their lives."
For more content and to be part of the 'This New World' community, join our Facebook Group.
HuffPost's 'This New World' series is funded by Partners for a New Economy and the Kendeda Fund. All content is editorially independent, with no influence or input from the foundations. If you'd like to contribute a post to the editorial series, send an email to thisnewworld@huffpost.com.
Popular in the Community