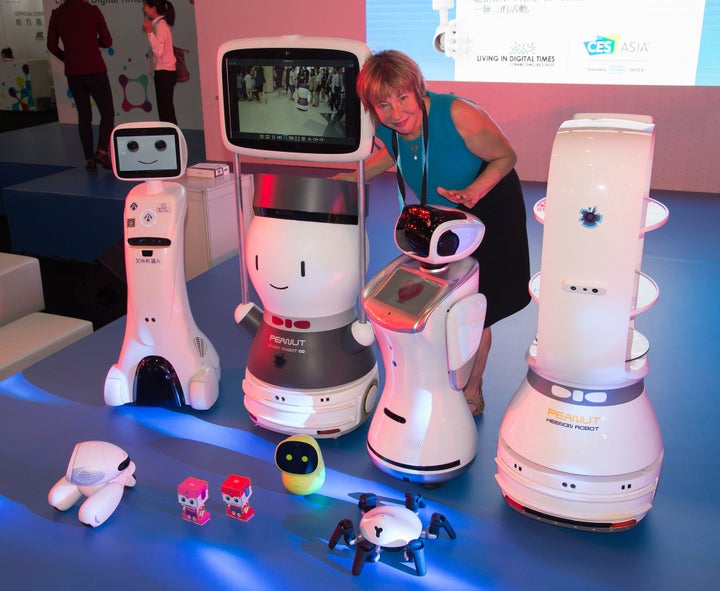 We all knew robots would take over some of our jobs, but the fashion runway? At CES Asia this year robots took to the runway, strutting their electronic repertoire in an event we call "Robotics on the Runway". Not saying that they'll replace Naomi Campbell or Gisele Bündchen anytime soon, but the audience in Shanghai sure showed them some love.
1. Peanut: Your Orienteer
Peanut's job is to guide you, greeting you with a smile and making navigation easier. If you walk into a new, confusing mall or a convention center he's there to greet you with a smile and a helping hand. Peanut learns about his environment by mapping the physical space and committing it to memory. Building a virtual map from the scan it can then direct customers through stores, airports or anywhere.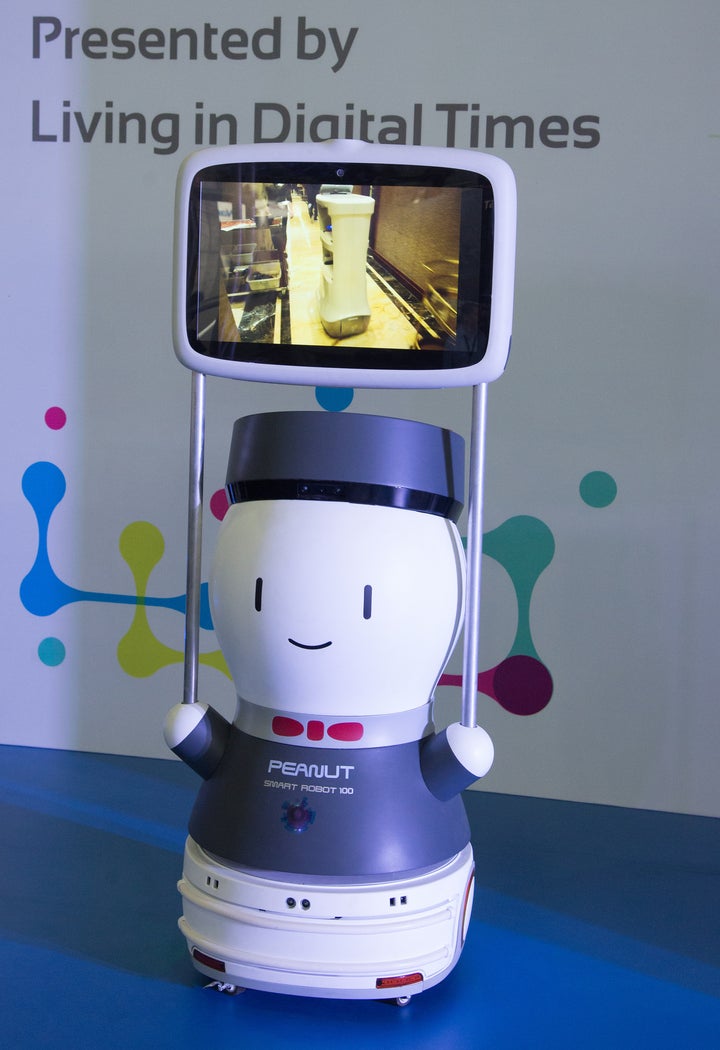 Aelos may look tiny, but he's a powerful dancer with great range of motion. A group of performing Aelos did an unforgettable runway dance number. When he's not dancing or playing a group game of soccer, Aelos can have a great conversation with you. He can be taught recognize you, your friends, and different items. With his unique sense of humor, Aelos will mimic your actions, a showman doing anything for a good laugh.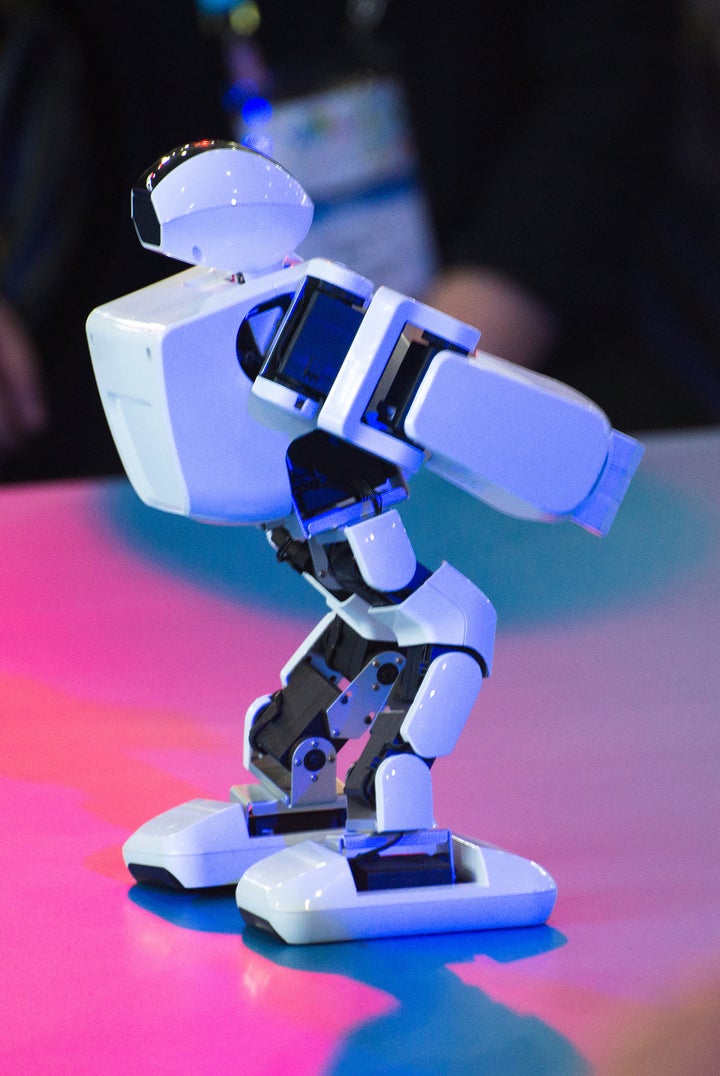 3. HEXA: A Robotic Arachnid
Humanoid-looking robots have become somewhat common, but an insect-like robot has some clear advantages when it comes to navigating terrain. HEXA is a six-jointed arachnid-inspired robot whose legs work together to navigate crazy obstacles. For robots, HEXA can climb circles around all of its wheeled and two-legged competitors.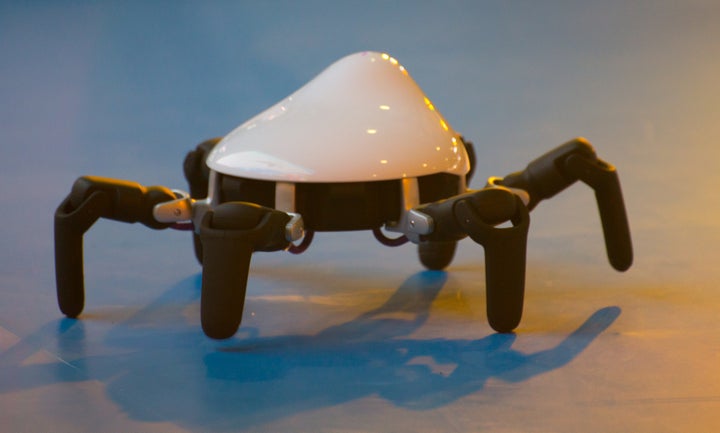 For the do-it-yourself crowd, here's a demure little robot you build from a kit and then program. When you're done, your SpaceBot will follow your voice, respond to directional commands, and interact organically. It can talk to you, interpret your hand movements to produce music, and follow you around.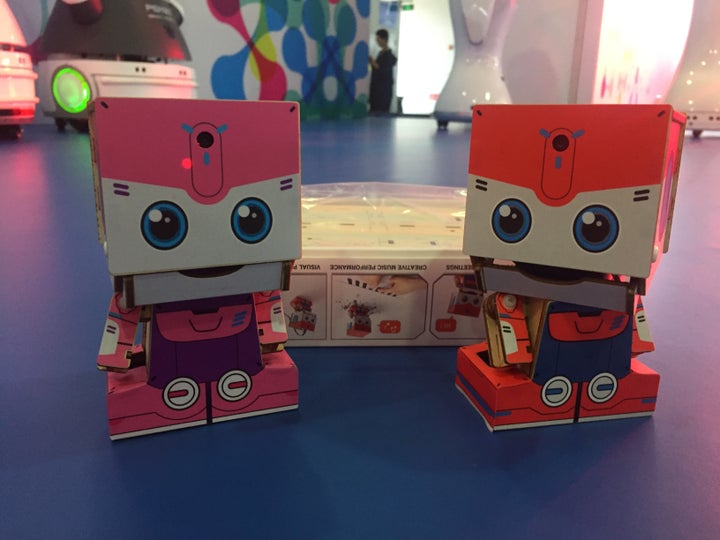 5. Peanut: Delivery on Wheels
The Peanut delivery robot is a roving delivery system, equipped with wheels and shelves which makes it perfect for service. Think room service at a hotel, or food at a restaurant.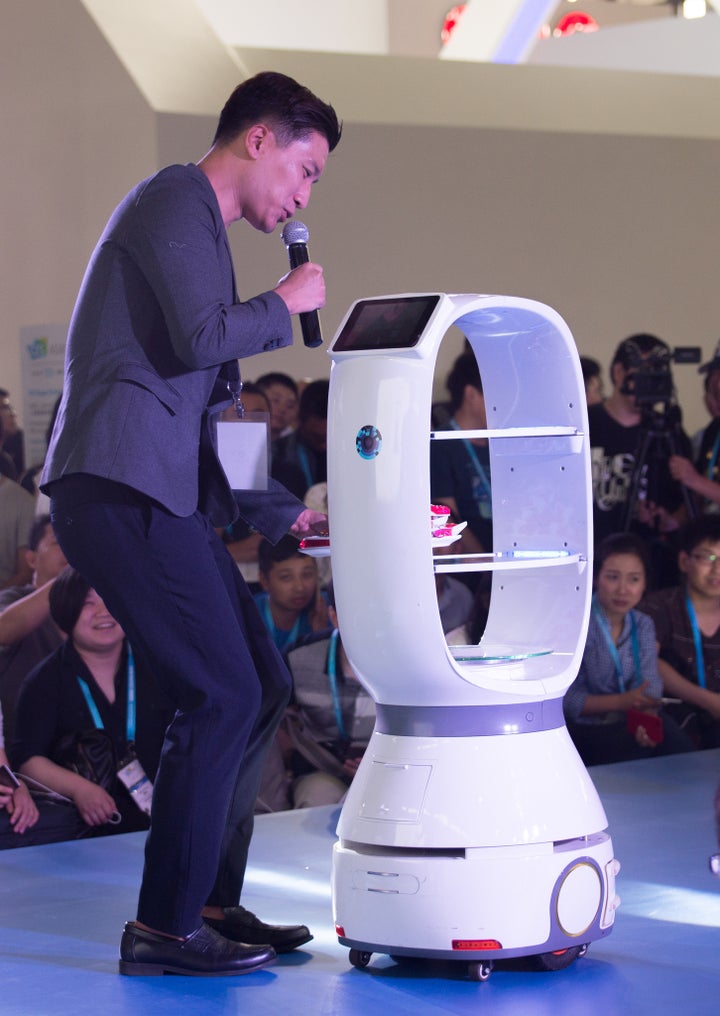 The Sanbot's trademark is its versatility. Because his brains live in the cloud, this cute, solidly-built little guy can be programmed and controlled from anywhere. Programs created on a tablet or phone instruct Sanbot to greet and help anyone who needs to navigate a store, book dinner reservations, or order room service at a hotel. It'll also serve as a concierge in healthcare and in education settings. Friendly, smiling and eager to please Sanbot's capability is only limited by your imagination.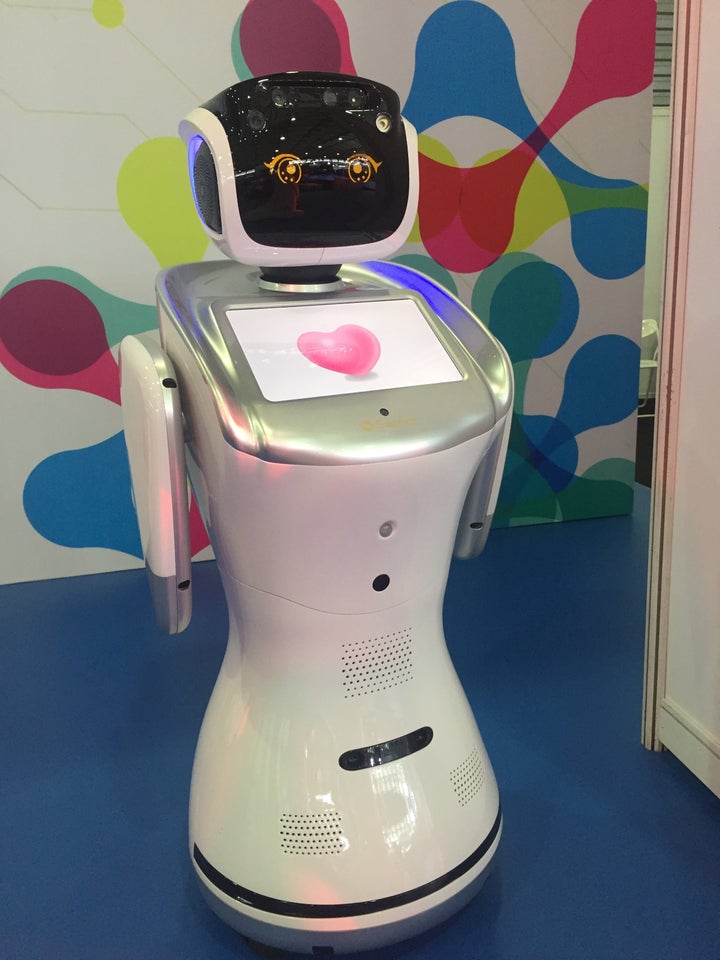 Robots and kids are a natural match. This adorable robot was designed as a friend and learning companion for children. It can control IoT-connected objects in the home and hold a conversation, inspiring kids to take a greater interest in the world. The more you talk to Pudding, the better a conversationalist he becomes. The robot has a camera that allows parents to keep an eye on their children remotely. It can also be used to set an alarm clock, record your schedule, and find out about the weather conditions.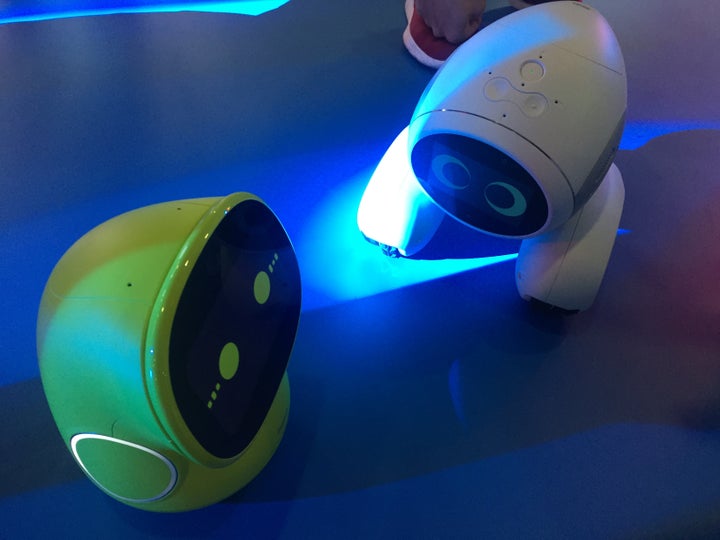 Fifish is an underwater drone that gives you the experience of being in the depths of the ocean without ever getting your feet wet. From 100 meters below the surface, Fifish can send you live, crisp video of exactly what it's seeing, and you can direct it anywhere you want to go.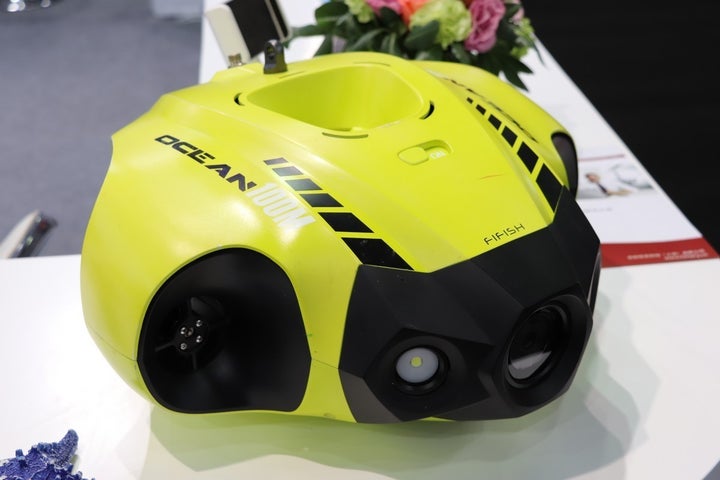 Last but not least, take a look at AMY, a rolling corporate and home helper who can follow your voice, respond to directional commands, and interact organically. AMY is trained to recognize you and your voice even in the midst of a crowd and roll right up to greet you. She's great company at a party, latching onto a single conversation as a dozen others circle around her. She's the perfect companion for any task you might need some help with, and you'll never have a more loyal friend.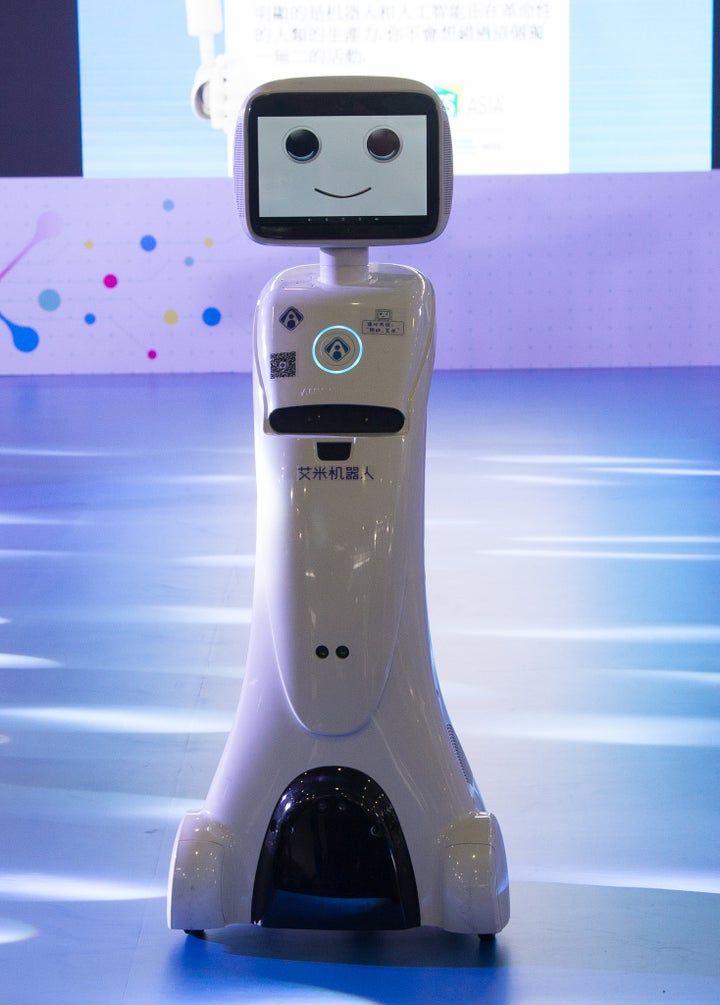 Robin Raskin is founder of Living in Digital Times (LIDT), a team of technophiles who bring together top experts and the latest innovations that intersect lifestyle and technology. LIDT produces conferences and expos at CES and throughout the year focusing on how technology enhances every aspect of our lives through the eyes of today's digital consumer.