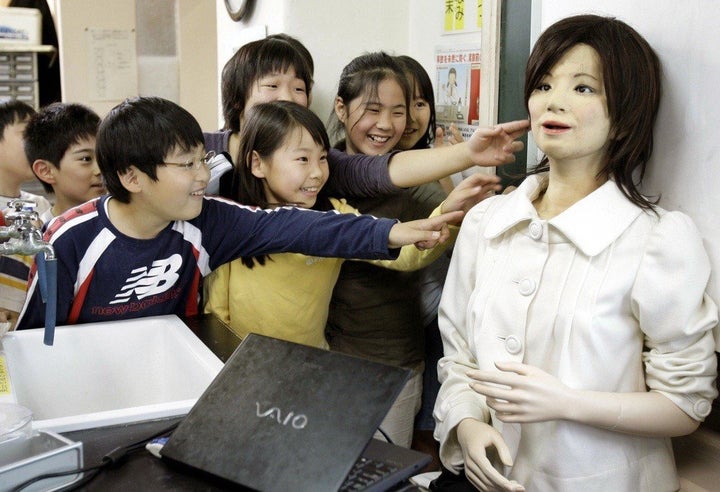 In South Korea, where certified English teachers are scarce, the government has developed a unique approach to meet students' needs: robot teachers.
CNN reports the South Korean government has used a pilot program to test the effectiveness of robot teachers in elementary school classrooms -- and plans to expand the program to 18 schools by the end of the year.
The robots are controlled -- from afar -- by English teachers in other countries.
[Senior research engineer Mun-Taek Choi] told CNN that government evaluation has shown that "the educational robot system indeed helps increase students' interest and self-motivation in studying English and improves their English skills."
This isn't the first foray into robotics in South Korea. According to National Geographic, the government hopes to see a robot in every household in the country by 2020.
Robots inside the home can provide a variety of services such as completing household chores and entertaining children.
Read the full story on CNN.
Popular in the Community