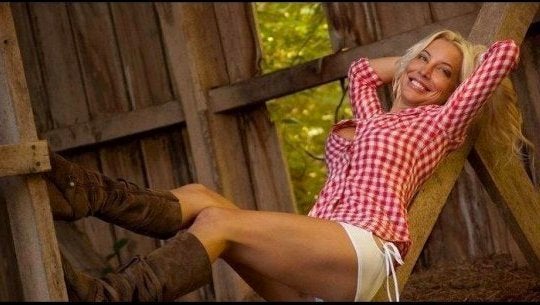 A fisherman in Aruba says he saw the man suspected of Robyn Gardner's disappearance driving erratically and appearing to be drunk on the day the American tourist vanished.
Sergio Silva told ABC's "Good Morning America" that he saw Gardner and Gary Giordano leaving the Rum Reef Bar & Grill in a rental car on Aug. 2, driving "in the wrong direction."
Later that evening, Silva says Giordano looked like he was drunk while he was speaking with police on the beach during the initial search for the missing tourist.
"Cops were all over him, trying to talk to him, and he would just mumble -- nobody could understand what he was saying," the eyewitness told "Good Morning America."
Giordano has told authorities that Gardner, 35, was pulled out to sea while snorkeling.
Officials in Aruba took the 50-year-old businessman into custody three days after his travel companion went missing, citing discrepancies in his story.
It's unclear what kind of relationship Gardner and Giordano had. They reportedly met on an online dating website, but Gardner's friends say the two were platonic friends. Gardner told her current boyfriend Richard Forester before she left for Aruba that she would actually be vacationing with family.
New reports indicate that Giordano claimed he was suffering from financial hardships in the months before the trip.
Last year, Giordano launched a $5 million lawsuit against a staffing company, according to a separate ABC News report. A lawyer representing that company told the network that Giordano falsified a contract and sued when the company didn't abide by it.
"I absolutely believe that Mr. Giordano, based on my experience defending my client, that he is capable of manufacturing out of whole cloth a story and then pursuing it to abnormal ends," attorney Thomas Murphy told ABC News.
SEE MORE PHOTOS FROM THE CASE OF ROBYN GARDNER:
PHOTO GALLERY
Robyn Gardner, Maryland Woman, Missing in Aruba
Calling all HuffPost superfans!
Sign up for membership to become a founding member and help shape HuffPost's next chapter