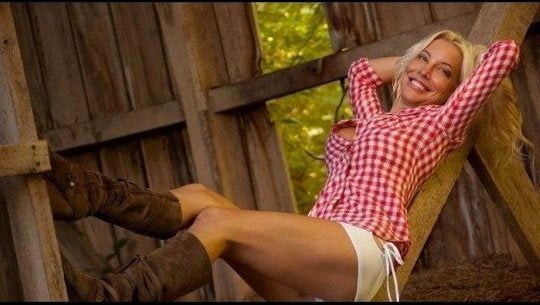 The search for Robyn Gardner, the missing American tourist who vanished in Aruba, has been called off by island police, according to the woman's boyfriend.
In a case that has drawn comparisons to the still-unsolved disappearance of Natalee Holloway, who went missing from the same town in Aruba in 2005, local law enforcement officials have been trying to track down the 35-year-old Gardner. She was last seen on Aug. 2 at the Renaissance Aruba Resort & Casino in Oranjestad.
But after detaining a male travel companion who claimed Gardner drowned in the typically tranquil waters off Baby Beach, authorities have ended the search, her boyfriend, Richard Forester, told The Huffington Post.
"I've heard the search has been called off," said Forester, 41.
Forester claims he has received word that the FBI and Interpol will pick up the search and investigation, but the FBI did not immediately respond to inquiries from The Huffington Post.
Aruban Solicitor General Taco Stein told WJLA the active search has ended as investigators have pursued all of their leads.
Gardner disappeared while traveling with Gary Giordano, a man she met on an online dating website and saw twice a month, according to CBS News.
Several days into the trip, Giordano and Gardner went snorkeling off the island's southern tip, Giordano's lawyer Michael Lopez told the Associated Press.
When Giordano, 50, noticed a current pulling them out to sea, he signaled to Gardner that they should return to shore. But when he got to dry land, she was nowhere to be found, according to Lopez.
Giordano searched for Gardner and spoke with police, only deciding to leave Aruba after the woman's mother arrived in the country and he received permission from a U.S. consulate official in Curacao, the lawyer said.
But on Aug. 5 police took Giordano into custody before he left Aruba.
PHOTO GALLERY
Robyn Gardner, Maryland Woman, Missing in Aruba
"They suspect murder but there's no proof, to my knowledge," Lopez told ABC News. "I don't see any proof. There's no proof and no motive."
This isn't Giordano's first run-in with the law. Two women have taken out orders of protection against Giordano, including one by his ex-wife during their divorce, the network reported.
Forester told The Huffington Post that he had heard of Giordano before the trip, but had been told by Gardner that he was a gay friend.
"I was under the impression that she was taking a family trip," Forester said.
Though Forester describes Gardner as someone who "was very active" and "liked to be outside," he doubts she would have gone snorkeling in the evening, as Giordano reportedly told investigators.
"She didn't go in the water at 6 p.m. -- I know she didn't. She would get her hair messed up, she would get her makeup messed up," said Forester, who says he lived with Gardner at his home in Bethesda, Md., five or six nights per week.
"I think that this man Gary Giordano did something to her and stashed her somewhere."
Despite frequent media comparisons between Gardner's disappearance and the Holloway case, Forester says the only thing they share in common is that they involve "two beautiful women."
But after watching the Holloway case fizzle in the hands of Aruban law enforcement, he hopes for intervention from the FBI or Interpol.
"My concerns are that they are more interested in keeping things quiet to not hurt the tourism," Forester said.
Authorities describe Gardner as 5 feet 5 inches tall, 120-pounds, blonde with brown eyes and tattoos on her left arm, right bicep and rib cage.
Calling all HuffPost superfans!
Sign up for membership to become a founding member and help shape HuffPost's next chapter