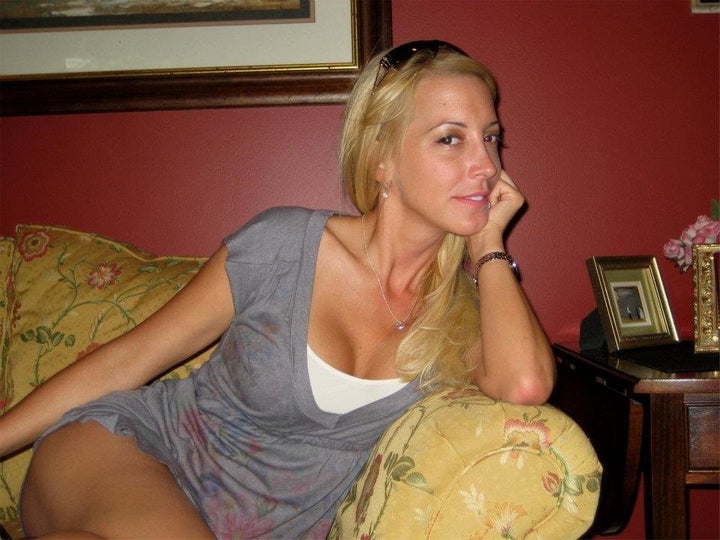 Scientists soon will be able to compare DNA extracted from a human bone, found during an investigation into the disappearance of Alabama teen Natalee Holloway, to missing Maryland native Robyn Gardner.
"I am going to submit my DNA in the next few days to see if there is a match," Gardner's sister, Danielle Colson-Unglesbee, told HuffPost.
The human bone was found during the filming of a TV series on the Oxygen network called "The Disappearance of Natalee Holloway." The show followed the missing teen's father and private investigator T.J. Ward while they chased leads in Aruba.
Earlier this month, DNA testing ruled out the bone being Holloway's.
"It is a single individual [to] whom we believe there is a Caucasian European ethnicity attached," Jason Kolowski, a former forensic laboratory director of the D.C. Department of Forensic Sciences, told HuffPost.
People have long drawn comparisons between the cases of Gardner and Holloway. The American tourists both vanished from the same small town in Aruba.
Holloway, 18, from Mountain Brook, Alabama, disappeared on May 30, 2005, while celebrating her high school graduation with classmates in Aruba. She was last seen leaving an Oranjestad nightclub with 17-year-old Dutch honors student Joran van der Sloot. Police have repeatedly questioned him about Holloway's disappearance.
Gardner, of Bethesda, Maryland, was last seen on Aug. 2, 2011, at an Oranjestad resort and casino. The 35-year-old had been traveling with Gary Giordano, then 50, who she'd reportedly met through an online dating website. Giordano, a Maryland businessman, told police they were snorkeling in the typically tranquil waters off Baby Beach when Gardner was swept away by strong currents.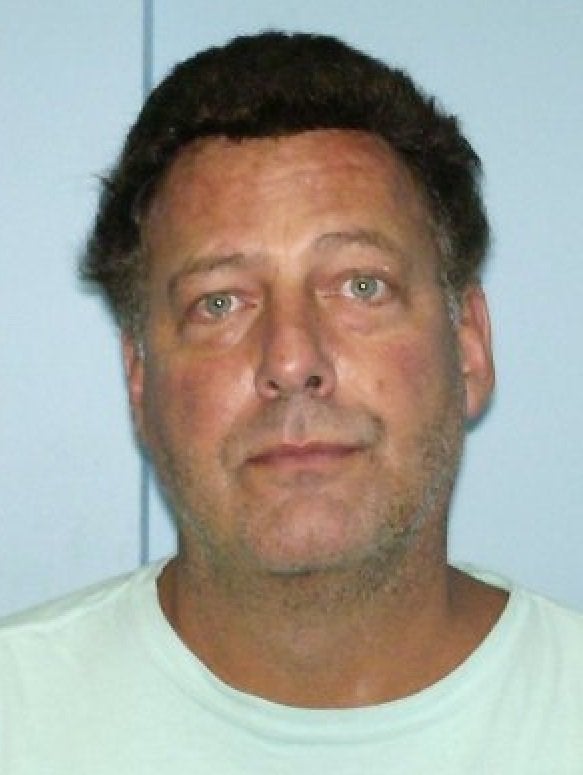 Neither woman's body has been found and no arrests have been made in connection with their disappearances.
Van der Sloot, who was named a suspect in the Holloway case, is behind bars in Peru, where he is serving a 28-year prison sentence for the 2010 murder of 21-year-old Peruvian business student Stephany Flores Ramírez.
Giordano, who has always maintained his innocence, was initially held in Aruba on suspicion of involvement in Gardner's presumed death. He was later released due to a lack of evidence.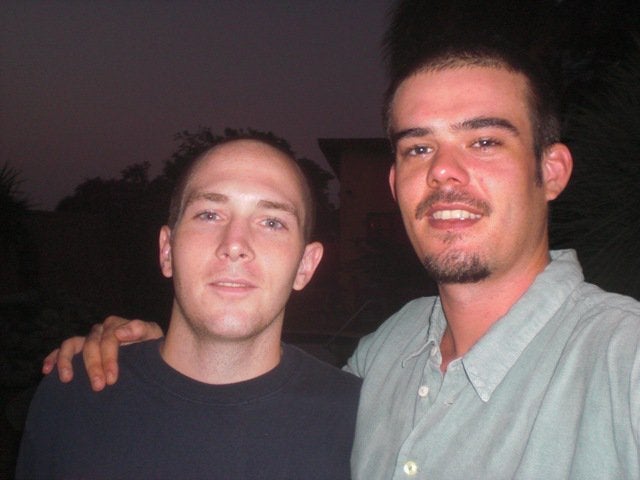 In the Oxygen series, Ludwick said he helped dig up and dispose of Holloway's remains years after her death. It was Ludwick and Madrigal who provided four bone fragments to authorities. Of them, only one was human. The other three were found to be animal bones. It's unclear where the bones originated.
During the TV series, Madrigal said Ludwick told him several stories, including one that indicated the remains had been buried in an Aruban pet cemetery.
When Holloway was ruled out as a match, Internet sleuths were quick to point out similarities between the pet cemetery story and a report about Gardner's death. That report surfaced in an October 2011 article by The National Enquirer, which claimed authorities received "an anonymous but credible phone tip" that she was buried in a dog's grave.
While the similarities in the two stories are undeniable, it's just as likely that Ludwick was aware of The National Enquirer story.
In the event the bone does belong to Gardner, authorities will be very interested in speaking with Ludwick and Madrigal, according to Ward.
"If those remains come back and [are] linked to Robyn Gardner and they were in their hands … I guarantee the FBI will snatch 'em up," Ward told HuffPost last week.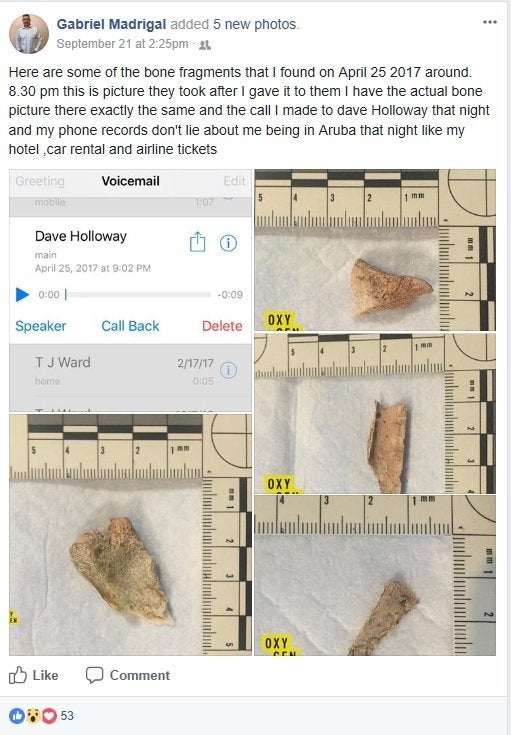 Contacted by HuffPost on Thursday, Madrigal said he's not concerned with Ward or the FBI.
"There is a catch to all this," he said. "Nobody knows this because they're all too fucking stupid to listen. Yes, [Ward] is a private investigator, but he don't know his ass from his face. Does he know where the bones came from? No. Did he bother to ask? No. If he had a fucking clue he would know all this shit."
Madrigal now claims Ludwick told him the bones came from a particular spot in van der Sloot's yard, before a cement slab was poured in that area sometime in 2005. Madrigal said he's already provided that and other information to the FBI.
"The FBI knows everything I do – every move," Madrigal said. "The only thing the FBI has said is, 'Gabriel, you're fucking crazy.' But I believe I'm going to find her. [Ludwick] gave me a lot of hints. He gave me 12 clues. I put the clues together and I know. I'm going to do this. I won't quit."
"I have hope that this may be Robyn's remains and that my family can find closure," Colson-Unglesbee told HuffPost. "I think about Robyn every day and will continue to think about my memories of her for the rest of my life."
Before You Go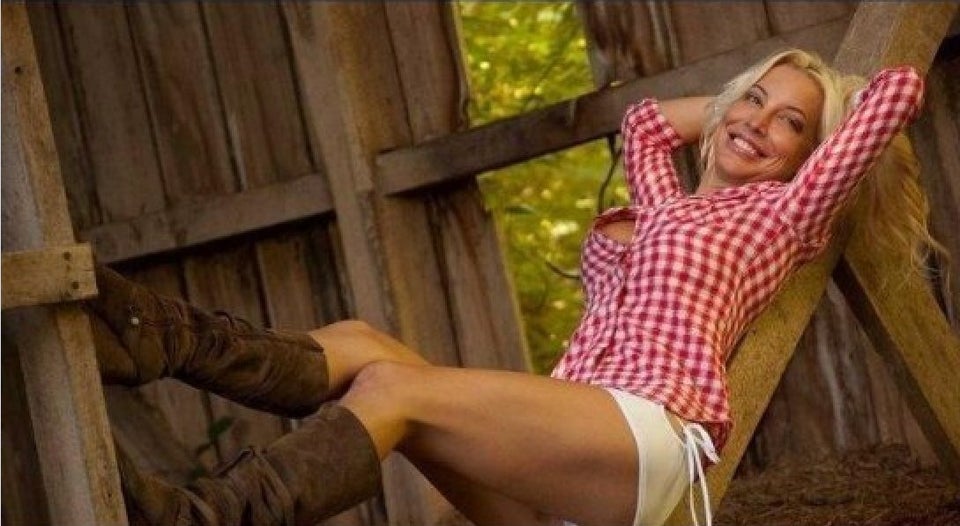 Robyn Gardner Missing
Popular in the Community