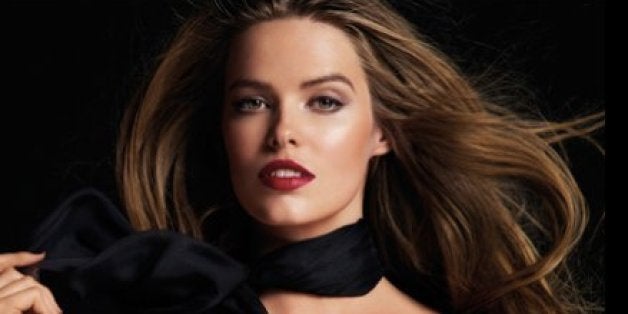 Victoria's Secret is known for its impressively fit models, women with bodies so seemingly perfect they've earned the title "Angels." But quietly and without fanfare, another lingerie brand is proving that you don't need to be size 0 to model bras and underwear.
Rising "plus-size" model Robyn Lawley reminded us of this today when she posted a photo on Facebook of her modeling for Chantelle Lingerie. A mainstream lingerie brand found in stores like Macy's, Nordstrom and Saks Fifth Avenue, Chantelle Lingerie has been working with Lawley for months to show off its sexy black Noire Collection, its retro-feeling Notre Dame Collection and more.
Lawley looks gorgeous in all the photos (as she always does). But the best part about Lawley's Chantelle gig is that she isn't wearing special "plus-size" pieces or items specifically marked for curvier girls, but just the regular array of bras, undies and shapewear. Because, as Lawley's photos serve to remind us, women of any size can wear exquisite bras -- which makes us wonder why lingerie isn't always modeled on more regular-sized bodies.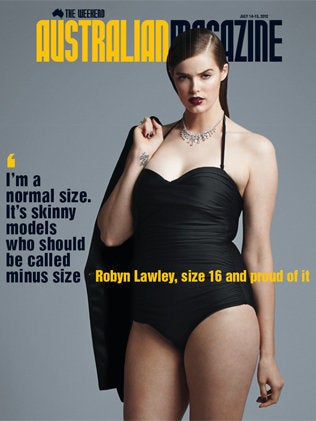 All Things Robyn Lawley