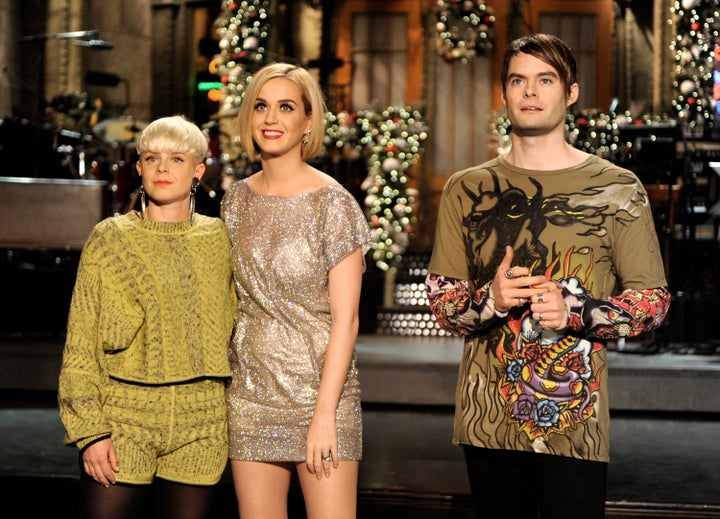 It was ladies' night on "SNL" last night, with both the host and the musical guest coming from the land of best-selling pop stars.
While Katy Perry showed off her broad comedic talents as host, the Swedish singer/songwriter/recording artist Robyn performed two of her biggest hits for the cooler, dance-focused crowd. Street cred for the sketch show, if you will.
Prolific last year, the Grammy-winning blond dynamo performed "Dancing On My Own" and "Call Your Girlfriend" for the national audience less than a week after scoring another two Grammy nods. Not a bad few days.
WATCH
: