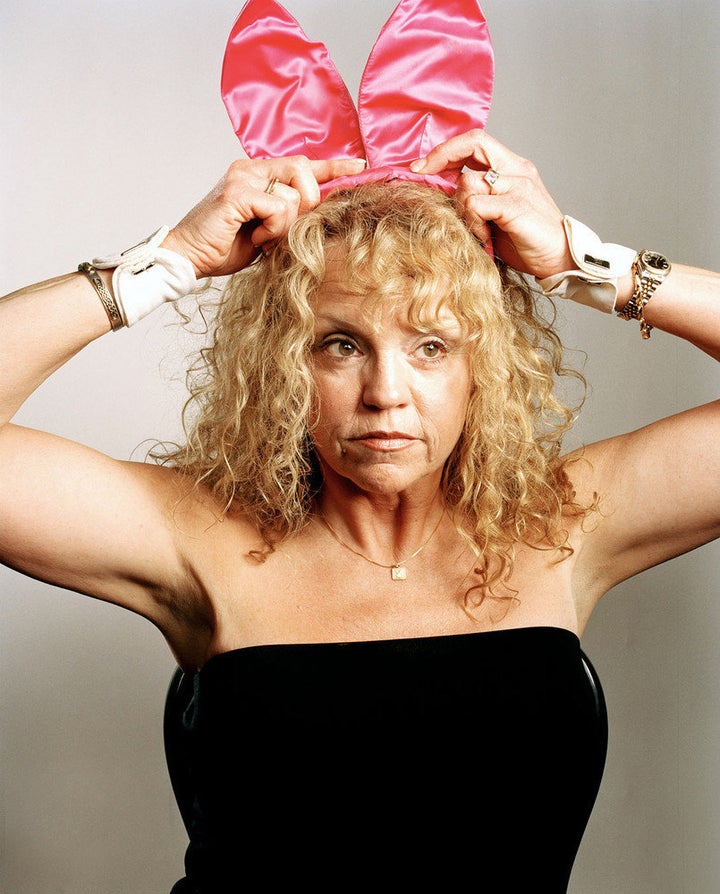 Whatever happened to the Playboy Bunnies?
Bunnies are often confused with Playmates, though many of them were never in Playboy magazine; instead, Bunnies worked at the members only venue known as the Playboy Club, which ran from 1960 to 1991.
While we can't promise a real-life trip to Hugh Hefner's illustrious grotto, we can present you with evidence that even Bunnies eventually grow up. Photographer Robyn Twomey gives a provocative tour of the annual Playboy Bunny Reunion, where ex-Bunnies show off tight t-shirts, bunny ears and the occasional silicone implant in a complex display of strength and fragility.
Donning satin ears and fluffy tails, the young ladies refused to mute their sexuality, paving the way for questionable Halloween costumes to come. Twomey's subjects combine the earnestness we imagine from one of Hef's cohorts with the added maturity and wear that life outside the mansion brings. Her lens captures the intense emotion of each particular model, at once proud of their looks and desperate to hold on to them. Yet the images are overall surprisingly empowering, featuring women "of a certain age" who are confident with themselves and their bodies.
We spoke to ex-bunny Bobbie Bresee, pictured below, to get a better feel for the golden age of bunnydom. Scroll down for a slideshow.
HP: Tell us about your memories of being a Playboy Bunny.
BB: It was the most exciting time of my life. I spent five years there; most kids only spent a year or two. I ended up being a manager type at the gift shop. It was the best time I ever had. The original Bunnies were one of a kind. It was really kind of interesting, they were all in show business. The club I was involved with was on Sunset Strip, so everyone who came in was a celebrity.
HP: Is there an encounter that stands out?
BB: I was the door Bunny, wearing the ears and tail, and during Christmas we had to wear rabbit tops -- it was really darling. This one time a huge entourage pulled up, and I had to greet the people coming in. I said, "I'm sorry you can't get in without a key." And he said, "Oh yes I can." And they just started bursting in and I ran over to the manager because I have no idea who these people were. And later I found out it was Hugh Hefner! I thought "Oh my god they're going to fire me!" He was the kindest person. You wouldn't think he would be, but he was the kindest, most down to earth, humble man. He loved all the girls and he took care of them. He was a mentor to us.
HP: Do you still keep in touch with the other Bunnies?
BB: It's been about 40 years since then. We still try to connect, we still call every once and a while. I had a reunion at my house a little while back and all the girls came over. My husband was like, "Where are the Bunnies?!" I was like, "Honey, we don't look like that any more!" I think I'm one of the oldest; I'm 70. It's been that long. It's incredible. It's more than just a college reunion. It is closer than that; we were like a sorority.
What do you think of Twomey's portraits? We have to say, all these ladies look far better than we've seen Hugh Hefner look in a long, long time.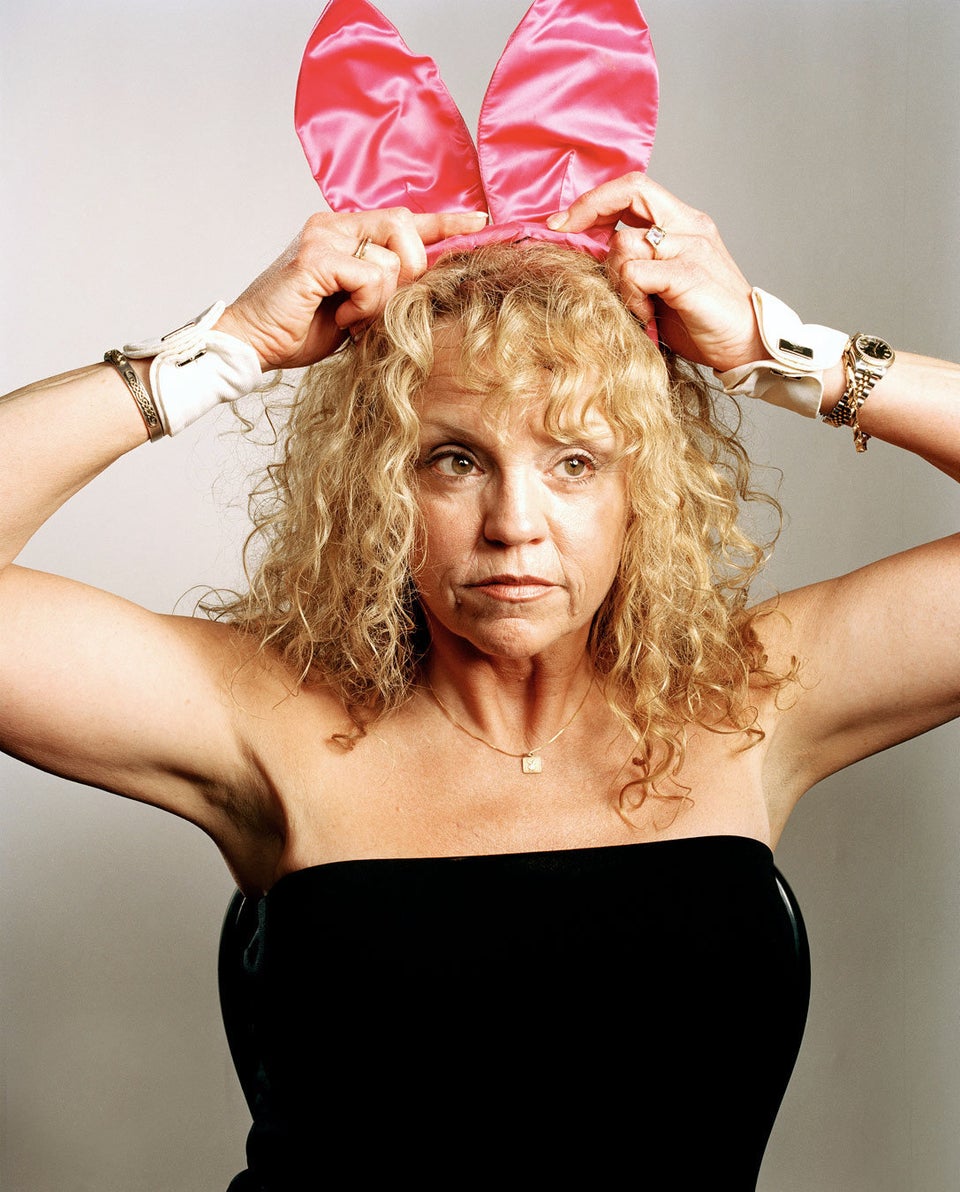 Robyn Twomey
Popular in the Community