An Arizona pizzeria served up a piping-hot plate of payback in response to a discriminatory bill that threatens the rights of the lesbian, gay, bisexual and transgender community.
This week, both houses of the state legislature passed Senate Bill 1062, which gives Arizona business owners the right to deny service to gays and others on the basis of religious freedom. While conservatives contend the legislation is meant to prevent discrimination against the faithful, Arizona Democrats say it is plain old discrimination.
"SB 1062 permits discrimination under the guise of religious freedom," state Senate Democratic Leader Anna Tovar said after the bill passed. "With the express consent of Republicans in this Legislature, many Arizonans will find themselves members of a separate and unequal class under this law because of their sexual orientation."
Now, at least one small business is fighting back against the proposed measure with a bold declaration of its own.
"A customer posted the sign to my Facebook feed, so I printed it up and laminated it," owner Anthony Rocco DiGrazia told The Huffington Post Friday in a Facebook message. "The response has been overwhelming and almost all positive from across the globe. I just want to serve dinner and own and work in a place I'm proud of. Opening the door to government-sanctioned discrimination, regardless of why, is a huge step in the wrong direction. Thanks for all the support."
The sign was created by Barbie Donovan from Tucson.
A message posted to the restaurant's Facebook on Friday read: "Hey, just want to say that all we want to do is cook you some dinner. Not trying to be anything but your neighborhood pizzeria. Thanks for the support!"
This post has been updated with a statement from DiGrazia.
Support HuffPost
Every Voice Matters
Before You Go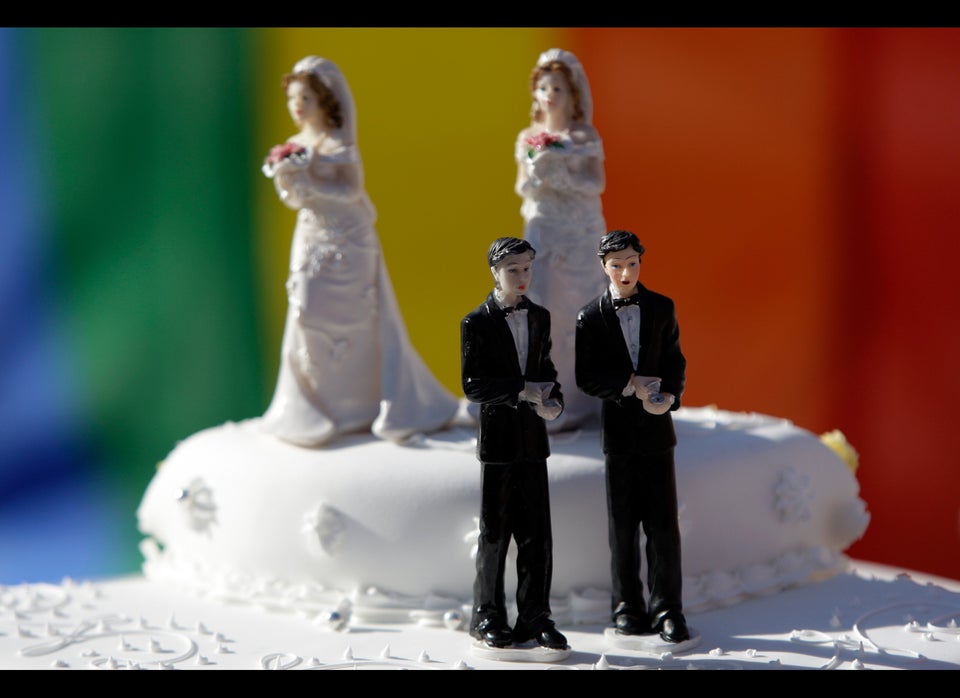 LBGT Service Cases
Popular in the Community