*See photos and video below*
Heads up, rockers: Your iPhone is about to get way more jamming than before.
Rock Band's iPhone app is out and even with a struggling-artist-unfriendly $9.99 price tag, users have been raving about the new app.
"This game is great!! [...] Hours of playing ahead of me," says Flob327 on iTunes, where the Rock Band app currently has a five-star rating.
The app, which can be played solo or with up to four phones connected via Bluetooth, comes with 20 songs by artists including Foo Fighters, Lynyrd Skynyrd, Blink-182, Smashing Pumpkins, and the Beastie Boys. (The Venture Beat has a full track listing). You can buy more songs through an in-app Music Store.
iPhone players can choose to rock out on guitar, drums, bass, or vocals, but as Wired points out, the vocals are "(oddly) performed through tapping rather than singing into the phones mic." Watch a hands-on preview below.

The game is bad news for Tapulous, which has up to now been the reigning champion in the "rhythm music" game genre and will be launching an update soon.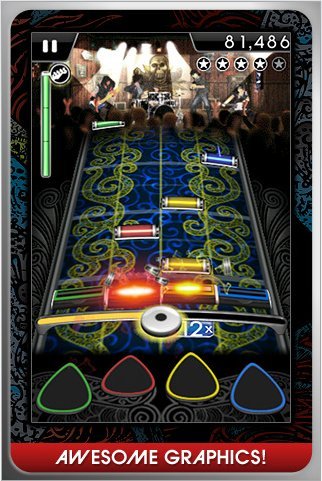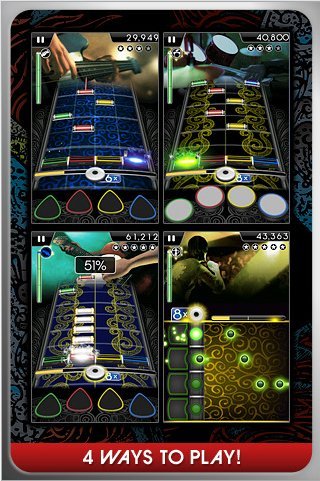 WATCH:
Related
Popular in the Community