You could say Maddy Thorpe and Luis Cardona's relationship is rock solid.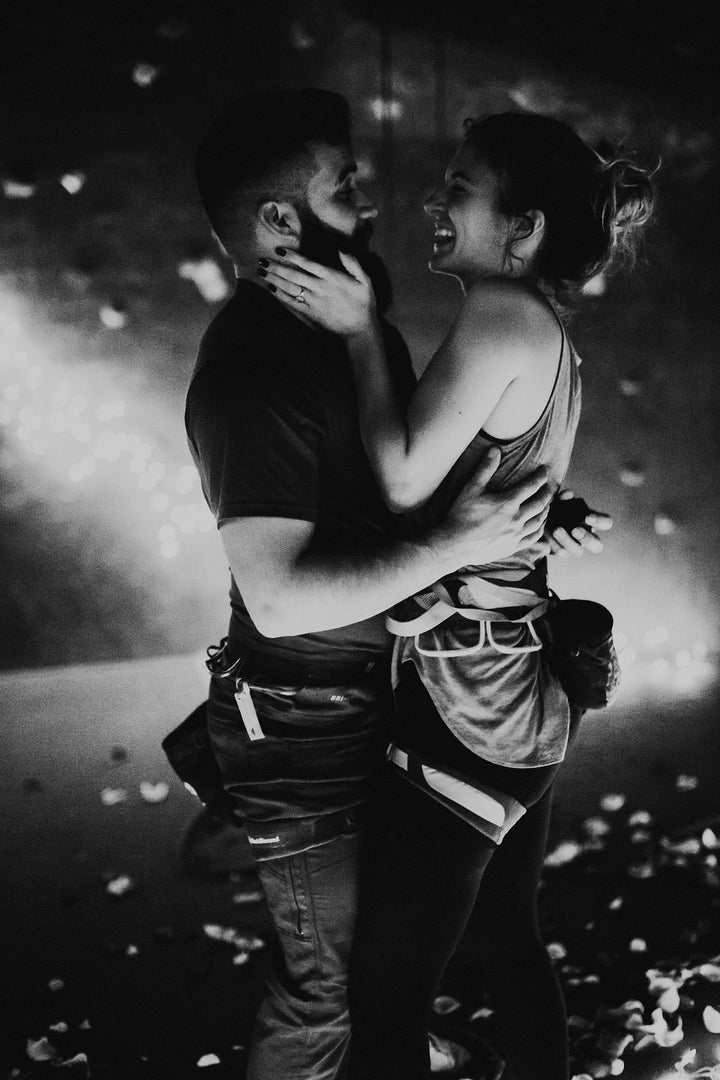 "Climbing is a huge part of me and Maddy's lives," he told The Huffington Post. "When we first met that's basically all we did and we love climbing together whenever we get the chance."
Photographer India Earl helped Luis formulate a plan, suggesting that they use string lights to add some warmth and ambience to the space.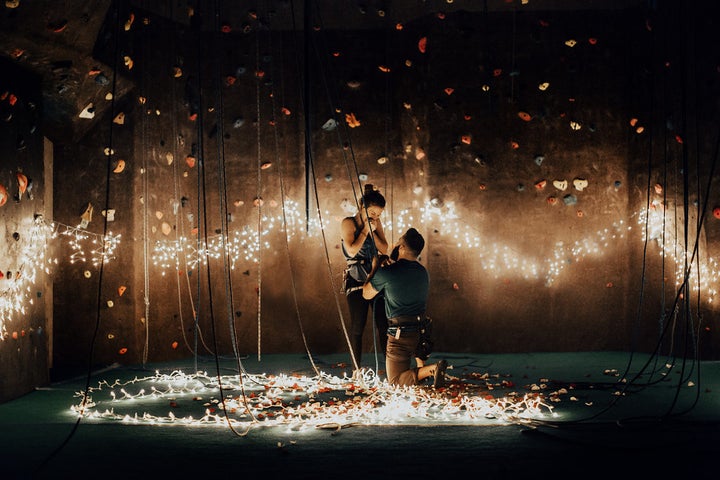 That night, while Maddy was at the top of one of her climbs, Luis held her in place while their friends came in, turned off all the lights and quickly decorated the gym with string lights and rose petals, India explained on Green Wedding Shoes. All at once, they turned on the string lights, creating a gorgeous glow.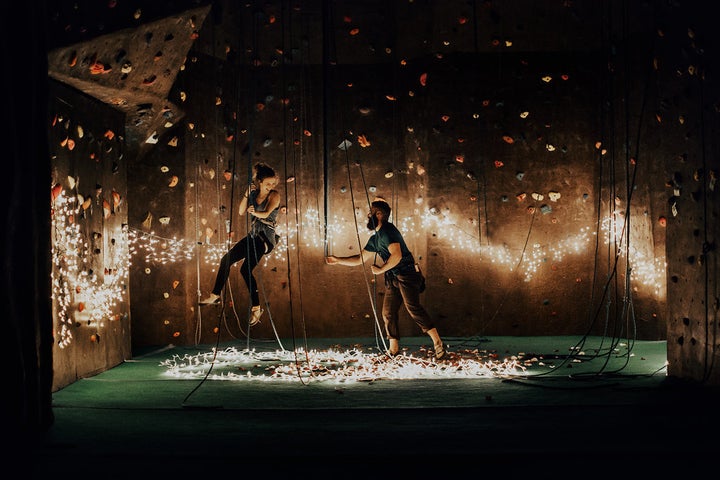 "At first Maddy was a little frightened because she was hanging up there in the air in the pitch black!" Luis told HuffPost. "After she realized what was going on she started to cry. Then as I lowered her down and asked [her to marry me], she started laugh-crying or craughing as we call it. She was pretty stoked on it and of course I was too."
As Maddy made her way down the wall, the couple's song "First Day of My Life" by Bright Eyes started playing. (Watch the moment in the video below).
"Luis pulled her in, told her he loved her more than anything else in the world and asked if she wanted to be his wife," India wrote on Green Wedding Shoes.
The couple first met in August 2015 at a mutual friend's house.
"We had a hand stand competition and I almost broke her arm ― oops!"
Luckily that incident didn't hurt his chances. Below, more photos of the magical moment: