One man's trash turned out to be the universe's treasure.
A Michigan university professor discovered that a 22.5-pound chunk of stone that's been used as a doorstop for over 30 years is actually a meteorite that could be worth $100,000.
Central Michigan University geology professor Mona Sirbescu said that she knew the rock was "something special" as soon as she saw it.
A man from Grand Rapids, Michigan, who told the university he wanted to remain anonymous, brought the rock to Sirbescu for examination earlier this year. This is apparently something that happens quite frequently to Sirbescu, who is part of the university's department of earth and atmospheric sciences.
Usually, the rocks people bring her turn out not to be meteorites.
"The answer has been categorically 'no' — meteor wrongs, not meteorites," she said jokingly.
But Sirbescu said she knew "within seconds" that this rock was special.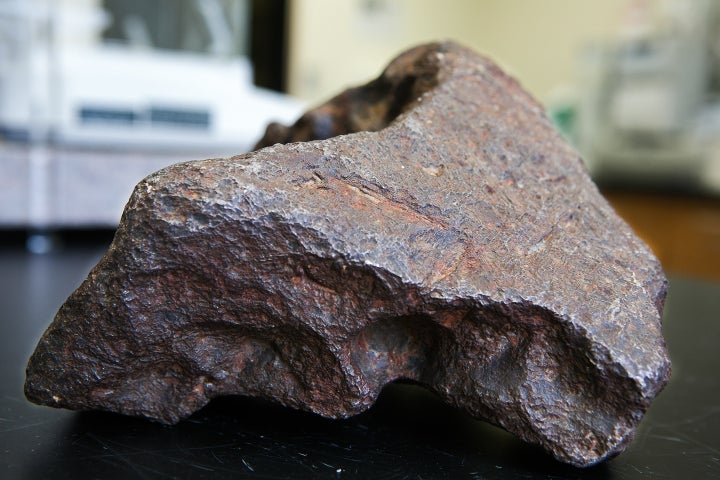 The unidentified man told the professor the meteorite was passed on to him in 1988, when he bought a farm in Edmore, Michigan. The farm's previous owner told him it was a meteorite that he and his father saw come down on their property in the 1930s. Sirbescu noted to the Detroit Free Press that the account of the rock's origins had been passed down without eyewitness confirmations.
The man told Sirbescu that he kept the rock for the next 30 years, even after moving away from the farm. He reportedly used the meteorite as a doorstop and sent it to school with his children for show and tell.
This January, southern Michigan experienced a meteor flash that showered fragments of space rock all over Livingston County. The man read stories of people finding and selling the meteorites and began to wonder how much the one he had at home was worth, CMU said in its press statement.
The man contacted Sirbescu, who identified the rock as a meteorite composed of about 88 percent iron and 12 percent nickel. The professor sent a slice of the rock to a colleague, Catherine Corrigan, a geologist at the Smithsonian Institution in Washington, D.C.
Corrigan confirmed to HuffPost that the rock was indeed a meteorite. She added it wasn't too surprising to hear that it had been used as a doorstop for so long.
"The fact that it was used as a doorstop is actually not at all uncommon," Corrigan told HuffPost in an email. "Iron meteorites are heavy (pure, iron nickel metal) and tend to be great for such things."
But from a scientist's perspective, Corrigan said it's not ideal. Leaving meteorites exposed to the elements isn't great for their preservation. In fact, she said the Smithsonian keeps many of its iron meteorites in special enclosed containers to prevent them from oxidizing.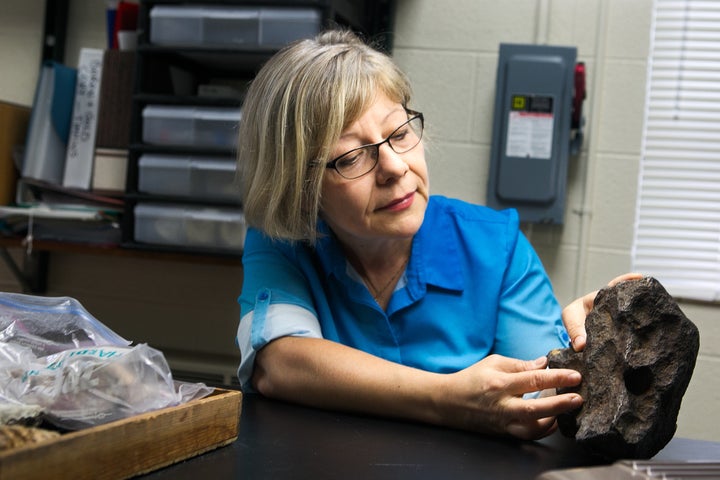 The owner is considering selling the meteorite to a museum or collector, and has promised to give 10 percent of the sale to Central Michigan University, the university said.
Sirbescu said this is the sixth-largest meteorite on record to be found in Michigan. She said it will likely be called the "Edmore meteorite."
She also said she felt excited to play a role in identifying the meteorite.
"Just think, what I was holding is a piece of the early solar system that literally fell into our hands," she said.
This story has been updated to include comment from Catherine Corrigan.
Related
Before You Go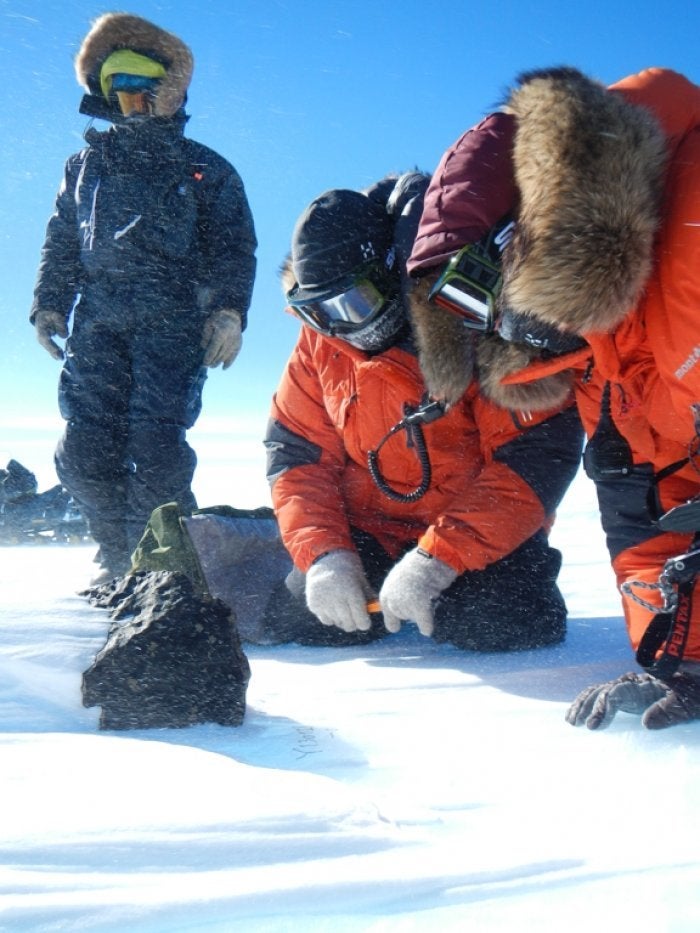 Finding Meteorites In Antarctica
Popular in the Community