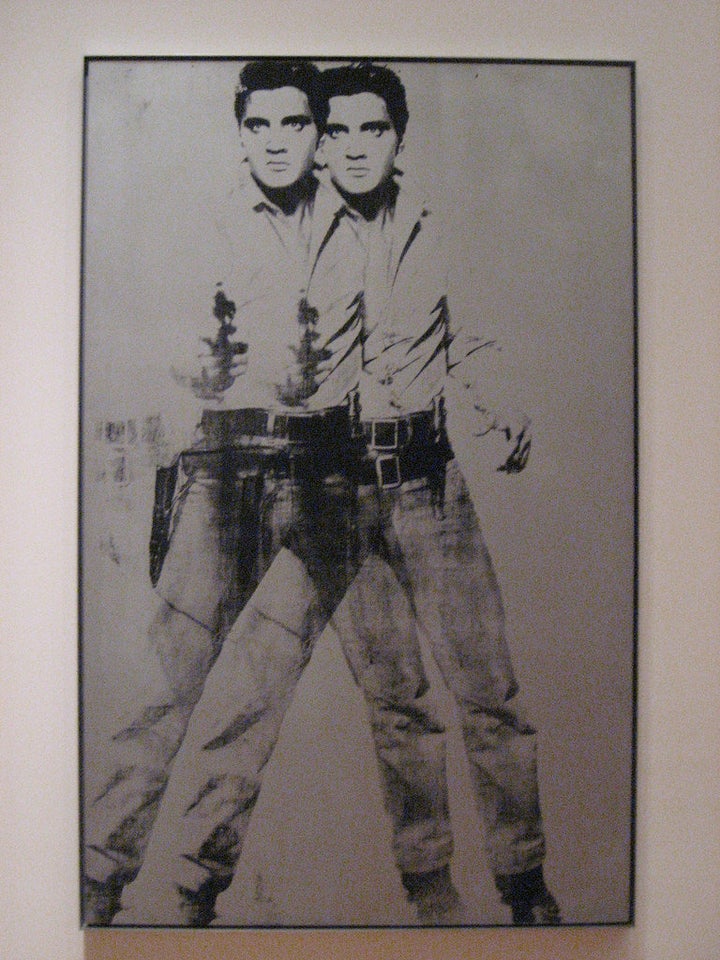 Rock and roll -- what a concept. The pillars of uptight communities all across Northern America back in the '50s were yelling, "Rock and roll has got to go!" In their distorted wisdom. They thought that this vibrant, loud, feel-good music was somehow going to corrupt the world.
Dance crazes were born (or re-born) out of wedlock: The Jitterbug, The Twist, The Stroll, The Fly (OK, that's a stretch but you get the picture), and young teenagers way back in the early-to-mid-1950s flocked to the dance floor to kick up their heels and rock out (slow-dance songs had their place in the genre as well).
Teenagers back in the day who actually wore poodle skirts and experienced the Brylcreem ("a little dab'l do ya") era remember -- first hand -- the musical explosion that came to be known as rock 'n' roll. There's no official list of the Top 10 most influential rock 'n' roll artists of all time -- just speculation. You take 100 people and you'll get 100 different configurations, but the cold hard facts are: the following 15 artists (including one group) made a huge impact on the rock 'n' roll revolution and therefore can safely be singled out as the leaders of the pack.
10. The Platters -- "If you can read, thank a teacher;" if you can lip-sync all the words to "Smoke Gets in Your Eyes," thank The Platters. If you think rock 'n' roll music is all about "loud," think again. This five-member group may have been responsible for the best slow-dance songs of all time -- back when dancing cheek to cheek set romance in motion. "Twilight Time" and "Only You" were, without a doubt, two of the best slow-dance songs of the 20th century.
9. Tie: Connie Francis & Brenda Lee:
Connie Francis -- Connie Francis was 'The Voice' of her generation. Whether she was belting out up-tempo bubblegum songs like "Stupid Cupid" and "Lipstick on Your Collar," or tugging on our heart strings with "Where the Boys Are," she was one of the first female artists who made a dent in the heavily male-dominated genre in the early days. Her voice was Heaven sent.

Brenda Lee -- "Little Miss Dynamite," who is best known for her hit "I'm Sorry," had 37 charted hits in the U.S. during the 1960s "surpassed only by Elvis Presley, The Beatles, Ray Charles and Connie Francis." Other hits included "Sweet Nothin's," "I Want to Be Wanted," "Fool Number 1" and "Break It to Me Gently." The diminutive singer is a member of the Rock and Roll Hall of Fame, the Country Music Hall of Fame, the Rockabilly Hall of Fame and the Hit Parade Hall of Fame. Dyn-O-Mite!!
8. Bobby Darin -- "Mack the Knife" -- try not snapping your fingers to this one. Bobby Darin was actually "hip" and "cool" back in a time when those too words had real meaning. If "Splish Splash" were recorded today, it would go down in flames, but in 1958 it was just what the doctor ordered -- feel-good music at its best. Check out this "Dream Lover" video highlighting Bobby and Sandra Dee's love story. Romeo and Juliet, eat your hearts out.
7. Chubby Checker -- Now we're talking impact. Chubby Checker was responsible for starting one of the biggest dance crazes of the baby-boomer (or any) generation to date. "The Twist" became a "hip" movement (no pun intended) that grabbed the nation by the tail (no pun intended again). "Com'on everybody, let's do The Twist, and it goes like this!" People are still doing the Twist but how many human beings do you see doing the Charleston? I rest my case. (People sometimes forget Chubby also was responsible for The Fly, The Pony, The Limbo Rock and The Hucklebuck.)
6. Buddy Holly -- Sadly, another influential artist who died too soon, but not before establishing the blueprint for his musical influence on the genre. "Peggy Sue," "That'll Be the Day," "True Love Ways" and "Raining in My Heart" were all written or co-written by Buddy. Even though his success lasted less than two years before he was killed in a plane crash, he had a colossal influence on early rock and roll. Music critic Bruce Eder once described Buddy as "the single most influential creative force in early rock and roll."
5. Fats Domino -- "Blueberry Hill" will most likely go down as his signature hit but "Ain't That a Shame," "I'm Walkin'" and "I Want to Walk You Home," -- recorded in the mid to late '50s -- captured the essence of his unique New Orleans style -- simple but pure. "There are no deep plots in Fats Domino songs," wrote Rolling Stone in 2004 when they ranked him No. 25 on their list of the "100 Greatest Artists of All Time." Fats created his own unique aura that could not be denied when he came on the pop scene in 1955. Long live Fats!
4. Jerry Lee Lewis -- Great balls of fire! Jerry Lee didn't lack motive or explosive stage antics when it came to belting out a song. If you could bottle his electric static when he sang "Whole Lotta Shakin' Goin' On," no one would ever need a five-hour energy drink. Was the Killer the first singer to kick his piano bench, sit on his keyboard, and jump on top of his piano in mid song for dramatic effect? Seems like it. Jerry Lee rocks!
3. Chuck Berry -- Marty McFly didn't steal the Chuck Berry "Johnny B. Goode" moves in Back to the Future for no good reason. Songs like "Mabellene" and "Johnny B. Goode" laid the groundwork for this genre that would change the face of music as we knew it prior to midnight (circa) 1954. John Lennon once gave Mr. Chuck Berry the highest compliment: "If you tried to give rock and roll another name, you might call it 'Chuck Berry.'" Watch this classic "Johnny B. Goode," Chuck Berry version -- and Marty McFly's version.
2. Little Richard -- Richard Wayne Penniman certainly jump started Rock 'n' Roll music. The Rock and Roll Hall of Fame says it best of the man who was inducted in 1986: "He claims to be 'the architect of rock and roll,' and history would seem to bear out Little Richard's boast. More than any other performer -- save, perhaps, Elvis Presley, Little Richard blew the lid off the Fifties, laying the foundation for rock and roll with his explosive music and charismatic persona. On record, he made spine-tingling rock and roll. His frantically charged piano playing and raspy, shouted vocals on such classics as "Tutti Frutti," "Long Tall Sally" and "Good Golly, Miss Molly" defined the dynamic sound of rock and roll."
1. Elvis Presley -- Elvis is Titanic... Ian Klaus. Elvis Presley would be No. 1 on anyone's list of the most influential pioneers of rock 'n' roll. We know he's on Bruce Springsteen's list. The Boss made no bones about Elvis's profound influence on rock and roll in his recent keynote speech at the SXSW (South by Southwest) Music Festival in Austin, Texas:
The advent of television and the dissemination of visual information changed the world in the '50s the way the Internet has over the past 20 years. ... Television and Elvis gave us full access to a new language, a new form of communication, a new way of looking, a new way of thinking about sex, about race, about identity, about life - a new way of being an American -- a human being -- and a new way of hearing music. Once Elvis came across the airwaves, once he was heard and seen in action, you could not put the genie back in the bottle.
Support HuffPost
The Stakes Have Never Been Higher
Related
Popular in the Community