Yes, in what is apparently not a joke but in fact real life, the department store is selling a rock in a little pouch for an amount that is frankly insulting to humans who spend their money on things like rent or food or, well, anything besides $85 rocks.
Surely by now you must be wondering whether this is the sort of fake news that has infiltrated the internet and clouded our collective judgment. But no, it is not. This is the reality we live in now. And in the blurb attached to what is just, really, a rock, the creator of said rock doesn't even pretend that there's some specific purpose for it. Because again, it's just a rock:
A paperweight? A conversation piece? A work of art? It's up to you, but this smooth Los Angeles-area stone—wrapped in rich, vegetable-tanned American leather secured by sturdy contrast whipstitching—is sure to draw attention wherever it rests. A traditional hardening process gives the leather a beautiful ombré effect. Like all Made Solid leather pieces, this one is cut, shaped, sewn and finished by hand in artist Peter Maxwell's Los Angeles studio. Using vintage leatherworking tools and traditional saddle-stitching techniques, Maxwell aims to create beautiful designs that embody both simplicity and functionality, and that develop rich character and patina over time.
Made Solid, the "creator" of this "product," states that most of the rocks are around 3 inches by 4.5 inches by 2 inches, but makes clear that "Each piece is unique and will vary slightly," which makes sense. Because they are rocks.
Not able to afford an $85 rock? The wallet feeling a little light because of student debt, rent and food? Hey, don't worry, because there's another rock you can buy for just sixty five dollars.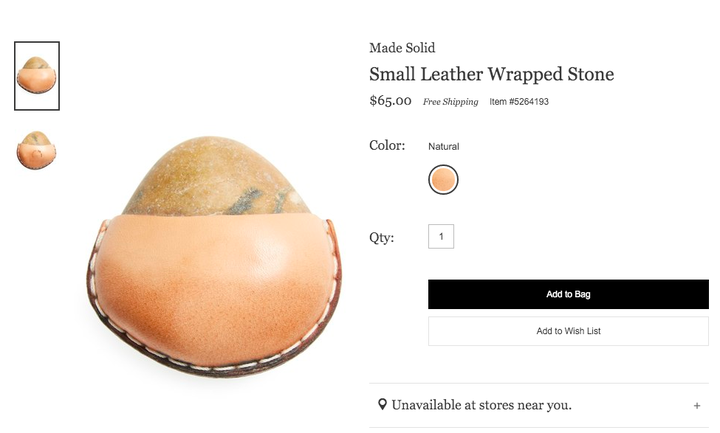 When historians look back on the year 2016, the year when the first real cracks in democratic capitalism began to show, will they mention the rock? Will they see it as a sign of a people searching for meaning in all the wrong places? Of a society that spread its collective wealth incorrectly? Or will they simply look the other way, face to the wind, as they shout into the ethers, "WHAT HAPPENED? HOW COULD THE GREATEST NATION IN THE HISTORY OF THE WORLD SO QUICKLY CRUMBLE TO ITS KNEES?"
We don't know yet. But for now, at least the shipping on this rock is free. And that's pretty sick.
Related
Before You Go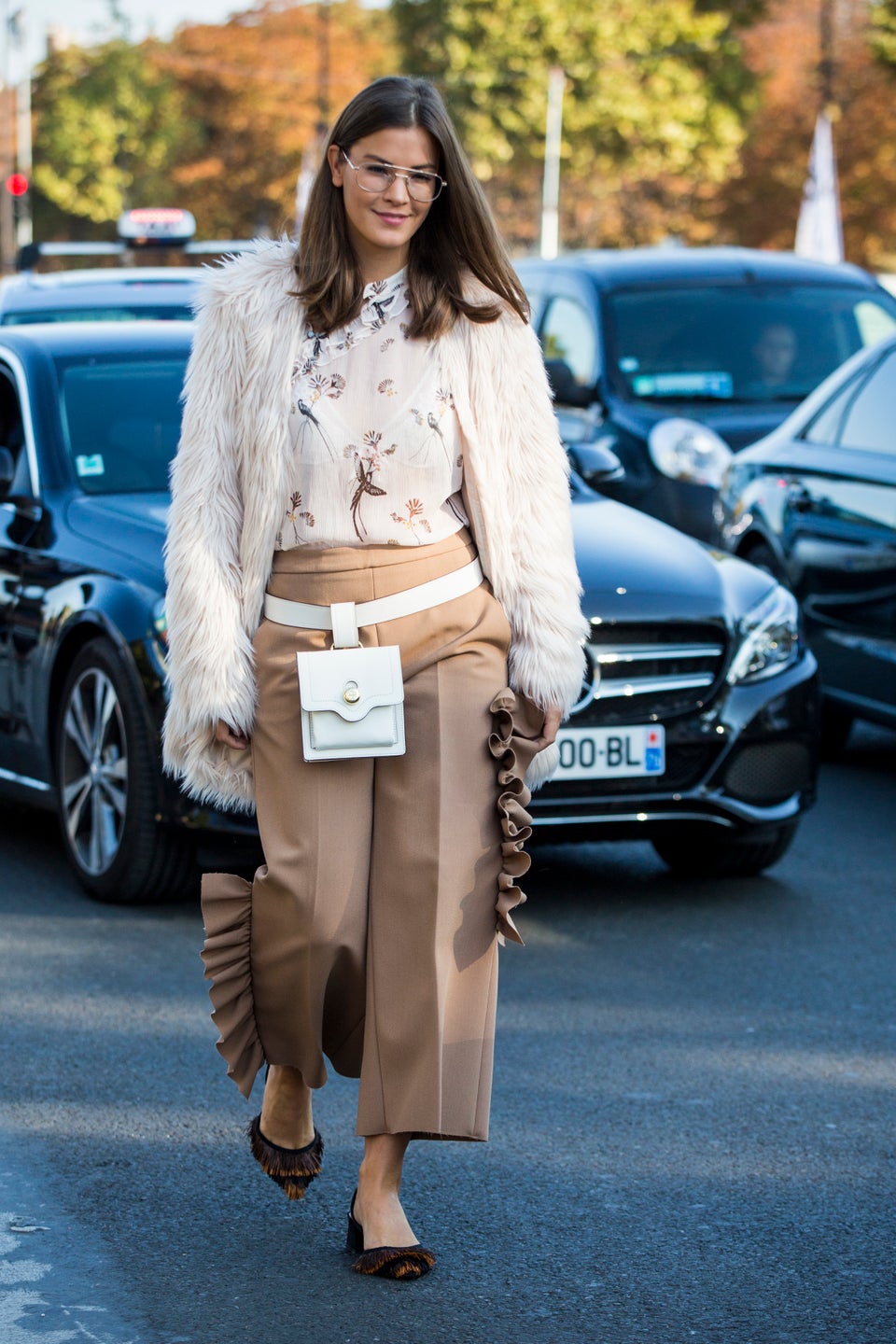 Paris Fashion Week Street Style