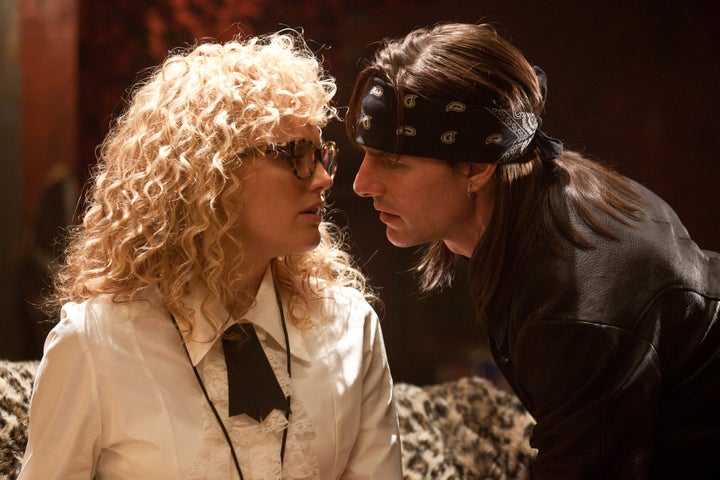 "Rock of Ages" is the story of a small-town girl (Julianne Hough) and city boy (Diego Boneta), but it's Tom Cruise who critics are praising most.
This is not to say every critic enjoyed Cruise's shirtless take on Stacee Jaxx, a rock god in the mold of Axl Rose.
"He's fun to watch in his first few scenes, hamming it up as a spoiled rock'n'roll satyr," Movieline critic Stephanie Zacharek notes. "But the role quickly becomes a retread of the one he played in 'Magnolia,' only in a different costume. Cruise can't hide his cockiness -- it's in his blood. But even when he tries to kick back and poke fun at himself, he takes the job so seriously that it becomes a sort of grind. There's nothing sexy about him, unless you find studied posturing erotic."
As for the film itself, there seem to be two camps forming: one which found "Rock of Ages" to be a cheesy -- if overlong at more than two hours -- delight; the other which found it unbearable.
"I haven't seen a movie this bad since 'Battlefield Earth' and 'Howard the Duck,'" writes New York Observer critic Rex Reed. "The filthy, disgusting script is by three people who should remain nameless, but I can hardly believe one of them is Justin Theroux, a good actor who would do the world a favor if he dropped his laptop off the top of the Chrysler Building." Reed later compares "Rock of Ages" to an iron lung.
Wrote New York Post critic Lou Lumenick: "This plodding mess may help put to rest Hollywood's inexplicable two-decade love affair with the awful '80s, a pop- culture decade that's overdue for a break."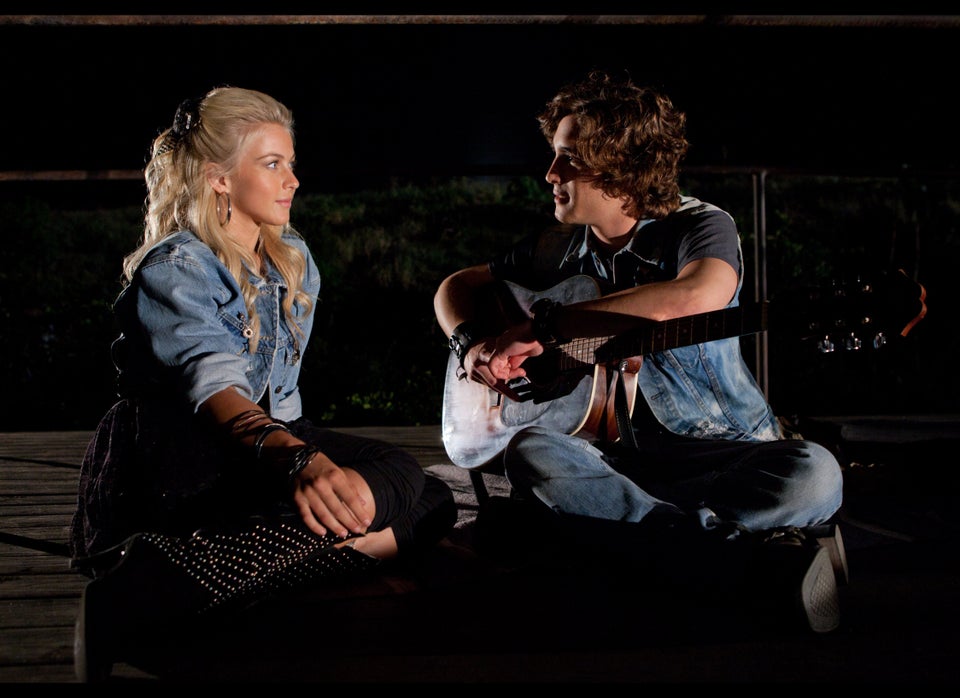 Rock Of Ages Reviews
Popular in the Community