While the rest of the world was preparing to spend New Year's Eve with Champagne and confetti, planetary geologist Dr. Phil Bland and his colleagues were in the Australian outback, digging up an ancient precious meteorite.
"It is older than the Earth itself," Bland told the Australian Broadcasting Corporation this week. "It came to us from beyond the orbit of Mars, so in between Mars and Jupiter."
Remote camera observatories known collectively as Curtin University's Desert Fireball Network spotted the ancient rock falling to the ground on Nov. 27.
The researchers analyzed its descent in order to track down and retrieve the rock before forecasted heavy rains could wash it away. After a three-day hunt, they found the 3.7-pound meteorite embedded in the thick mud of a lake bed -- and their excitement could have rivaled that at any New Year's Eve party.
The Australian university posted a video to YouTube on Thursday (above) that chronicles part of the adventure.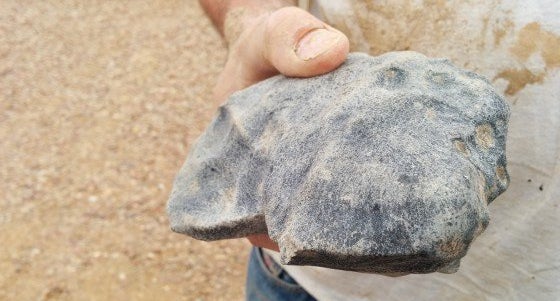 The meteorite, and others, may hold clues to the early history of our solar system.
"It was an amazing team effort -- we got there by the skin of our teeth," Bland, a professor at the university, said Wednesday in a statement. "We've got a lot more rocks on the ground. This recovery will be the first of many -- and every one of those meteorites will give us a unique window into the formation of the Solar System."
PHOTO GALLERY
The Earth From Above
REAL LIFE. REAL NEWS. REAL VOICES.
Help us tell more of the stories that matter from voices that too often remain unheard.