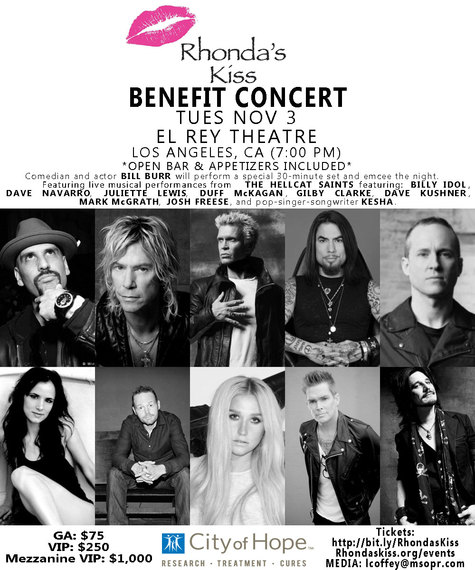 "Nice boys don't play rock 'n' roll," that's what W. Axl Rose sang back when Guns N' Roses covered Rose Tattoo's infectious tune years ago. There isn't much truth to that adage as musicians often band together for a good cause. Most recently, veteran player Dave Kushner (Velvet Revolver) put together The Hellcat Saints who will debut at the El Rey Theatre on Tuesday, November 3 to benefit Rhonda's Kiss, a charity that raises money to help those who receive a diagnosis of any type of cancer but are unable to make ends meet for treatment and support.
Joining Kushner will be fellow Saints Duff McKagan (Guns N' Roses, Velvet Revolver) on bass; guitarists Dave Navarro (Jane's Addiction) and Gilby Clarke (Guns N' Roses); and drummer Josh Freese (Nine Inch Nails, A Perfect Circle). Featuring a rotating lineup of singers, guests vocalists will include Billy Idol, Juliette Lewis, Mark McGrath (Sugar Ray), and Ke$ha, among others. Comedian Bill Burr will kick start the night with a brash 30-minute set, in addition to serving as the evening's emcee.
For Kushner, who personally felt the sting of cancer with the death of his mother and diagnoses of his wife, the opportunity to play a benefit to help others struggling with cancer was a no brainer.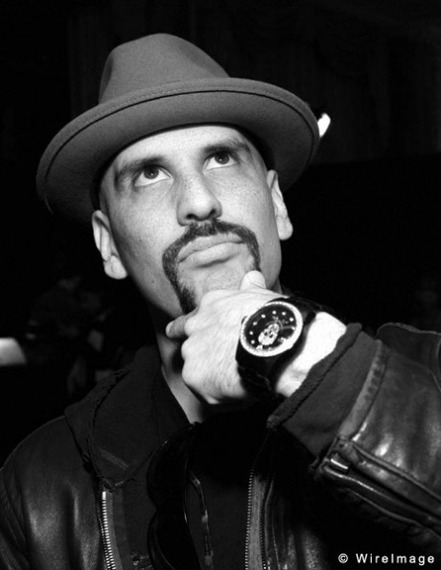 "If you say my mom and my wife had cancer to ten people, half of them will relate," Kushner said. "We've been through operations, radiation and chemo. The two most important women in my life have been affected by cancer and I believe that, regardless of our backgrounds, access to treatment to beat this disease should be available to everyone. Cancer...it is fucking life or death. After I had kids, the fragility of life was that much more apparent."
That frailty of life was reinforced when Kushner and his wife met the Stefanski family. As a tribute to his late wife Rhonda, who passed away last November 2014 from pancreatic cancer, Marc A. Stefanski created Rhonda's Kiss. Through The Marc A. and Rhonda L. Stefanski Foundation and in partnership with City Of Hope, proceeds from Rhonda's Kiss provide financial support to increase cancer screenings in urban communities, and to assist patients diagnosed with cancer who are in financial need by using a three-pronged approach, integrating outreach (education, awareness and screening); navigation (medical and home); and patient services (treatment and financial assistance, and emotional support).
Fellow Hellcat Saint and Velvet Revolver bandmate, Duff McKagan is no stranger to the harshness of cancer. The youngest of eight children, McKagan recently lost two siblings to cancer.
"I just got my cancer screenings," the musician pointed out. "If you need some sort of medication for cancer, this is America and they will charge ten times what it should be. Everybody is just one step away from being broke. I can afford health care and I've been covered since the age of 22. I'm thankful that I've had the same union to get my insurance from."
The fact that any insurance company would cover a member of Guns N' Roses, especially during the band's peak years touring for Appetite for Destruction and the Use Your Illusion records, made McKagan laugh when I brought that up.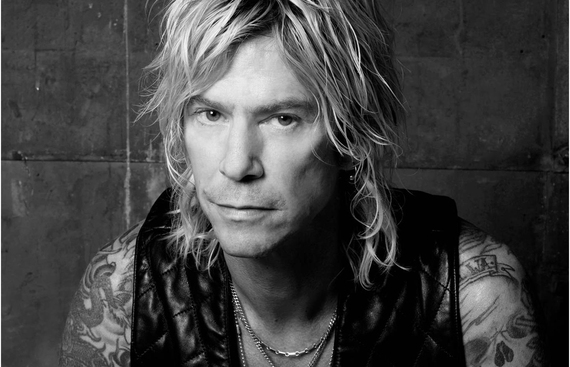 For Kushner, the ability to pick up the phone and ask friends to come aboard as members of Hellcat Saints for a night is something he is looking forward to watch come alive. That and the idea of taking this project even further with future gigs and potential benefit fundraising.
"I'm going start a cover band where I'm going have a moniker and just call some people," that was the genesis of Hellcat Saints, Kushner noted. "I wanted to create a band because there are so many people I want to play with. I just thought it would be cool not to have any core members, just myself (laughs). But you're going to get quality and 'star power.'"
The might of "star power" isn't lost on McKagan who recalled a benefit his band Loaded played in his native Seattle.
"In early 2000, Loaded played a little club for a benefit for a musician and this place was so packed with rockers," McKagan said. "It raised so much money and that really woke me up. People just really rally around."
For Los Angeles rock fans looking for a fun night out, seeing some of their favorite rockers makes for a great way to help a worthwhile cause
"If you live here," Kushner offered, "you've seen a lot of those people play before and you know what to expect. None of these players involved are not going to leave one thousand percent on the stage. Juliette Lewis is bad ass and Mark McGrath is a great, all around entertainer. And Bill Burr is such a fucking hilarious dude so to see him and laugh your face off and then see a rock show is huge."
Even McKagan, who has pretty such seen and done it all is excited to get onstage with his Hellcat Saints mates. "I've never played with Josh Freese. And Juliette Lewis is the new David Lee Roth!"
"There will be some surprises but I don't want to set myself to fall on my face but it's gonna be well worth the money," Kushner added.
And it's the "surprises" that will have fan wondering if maybe Scott Weiland or dare we even think Axl Rose could jump onstage. That kind of speculation is something McKagan has long stopped concerning himself with.
"I don't think about that stuff. I'm just happy that I can go play and that might draw people to help raise some money. It's humbling. The politics of my career don't come into play."
McKagan's career has seen unparalleled highs and dark lows. There have been overdoses, deaths and the breakup of a legendary band. Now, Duff 'Rose' the "King of Beers" McKagan is the father of two daughters, one of whom is going to start university. Who would have thought? So the fact that he can show up at a gig and help raise money for a worthwhile cause and have people walk away educated on a subject is priceless.
"All I have to do is go play some rock music. I'm a dad with two daughters. I can't imagine [cancer] touching my family. I think I'd walk off a cliff. Look, if you're human, you can't help but come away learning something new. I have a lot of faith in humankind."
"At the end of the day," Kushner added, "you're doing something that is non-selfish."
The Hellcat Saints' benefit for Rhonda's Kiss will take place on Tuesday, November 3 at the El Rey Theatre, located at 5515 Wilshire Blvd. General admission tickets cost $75 and include appetizers and cocktails. An opening reception with cocktails and appetizers begins at 7pm.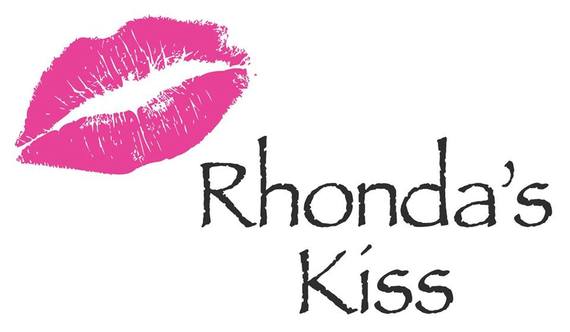 Calling all HuffPost superfans!
Sign up for membership to become a founding member and help shape HuffPost's next chapter