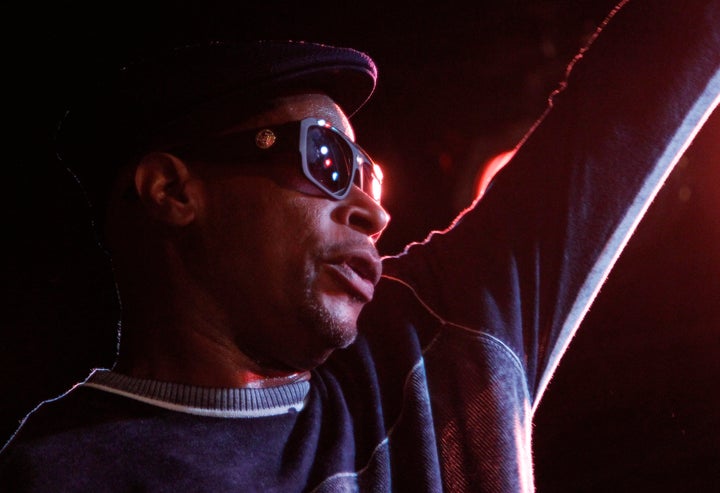 WASHINGTON -- Early in the morning of June 11, 1990, Luther "Luke Skyywalker" Campbell and Christopher "Fresh Kid-Ice" Wong Won, members of the provocative rap group 2 Live Crew, were arrested. The charge? Violating a Florida prohibition against obscene, lewd performances.
Earlier that week, a federal judge had ruled that the rappers' raunchy lyrics were not protected by the First Amendment. The verses on "As Nasty As They Wanna Be" exhibited "a shameful and morbid interest in sex" and focused on the "loins" instead of the "intellect and the mind," U.S. District Judge Jose Gonzalez wrote.
At the time, Campbell said the judge simply didn't grasp the ensemble's culture and claimed the decision was racially and politically motivated.
Ultimately, a federal appeals court would overturn the ruling. But before that happened, a new initiative called on young people to protect their most basic rights through voting.
On Oct. 22, 1990, Rock the Vote aired its first public service announcement on MTV. The spot featured pop music icon Madonna, draped in an American flag, advocating for freedom of speech. Soon after, celebrities such as Lenny Kravitz and Aerosmith joined the fight against censorship.
On Thursday, Rock the Vote celebrated its 25th anniversary in Washington, D.C., with a free concert featuring local rapper Lightshow, Darryl "DMC" McDaniels of Run DMC and, of course, the current members of 2 Live Crew, Wong Won and Mark "Brother Marquis" Ross.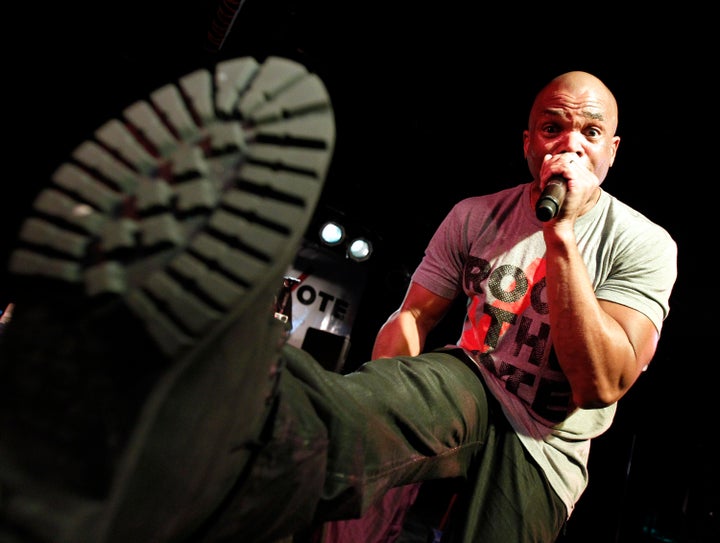 "There's a power that exists in voting that people don't realize. It could really, really, really make a difference," DMC told The Huffington Post.
"That's what it's about: trying to make things happen in your world and not leave it up to other people to make the decisions for you," he added.
Young adults have often been criticized as too apathetic about voting. A lower share of those between 18 and 29 show up on Election Day than folks in older age groups. In recent years, new voter ID requirements, efforts to make it harder for college students to vote and general confusion over state rules has not made it any easier for those still building the voting habit. So Rock the Vote still has a lot to overcome.
Ashley Spillane, president of Rock the Vote, explained that hip-hop can "reach the millennial audience ... including many who have traditionally been left behind by the political process."
"Artists still are the ones who galvanize fans to empower themselves to go out and change the world," said John Sykes, president of entertainment enterprises for iHeartRadio and co-founder of MTV, which partners with Rock the Vote.
"There are so many issues at hand now -- like there were back in the '92 election -- that young people [could] really sway," he added.
DMC ran down several issues that should inspire young voters in 2016.
"If we use our right to vote, hopefully we can pick that person who … truthfully wants to put an end to people getting killed and shot," DMC said of the racial disparities in policing. "Fix education -- that's very important. Put some of the programs back in the hoods so the kids can do something else besides join the street gangs."
"Young people have the desire to fight for the changes we need, and I think what Rock the Vote does … is show them it starts here -- use that right to vote, you know what I'm saying?" he continued. "You may not like Hillary [Clinton], you may not like [Donald] Trump. But if somebody saying something that you feel -- even if they don't win -- use that vote."
One of Rock the Vote's primary goals is to ensure that all Americans have access to the ballot box. In 2013, the Supreme Court struck down a key section of the 1965 Voting Rights Act, leaving it largely toothless. Soon after, states began passing laws to make it more difficult for people -- often the young and minorities -- to vote.
Spillane said that Rock the Vote mobilizes young people to "push back on laws that make it harder for them to vote," giving as an example Alabama's decision to close multiple driver's licensing offices.
Brother Marquis argues that even prison inmates should not be denied the right to cast a ballot. "Every American vote counts, no matter what walk of life or what situation that we're in," he said.
And Lightshow made the case that too many people have fought and died protecting Americans' right to vote for others to sit home on Election Day.
"If you know yourself and you know your community, you know who to vote for," he said. "You see who sees your message and who sees things the way you do."
"Just vote and get your voice heard," he said.
Popular in the Community