Rockin' a 👙 body isn't something that's reserved for women that resemble the Victoria's Secret Angels. Those women are gorgeous and have made staying in top "Angel" shape a priority--nothin' wrong with that, if you want to rock the wings.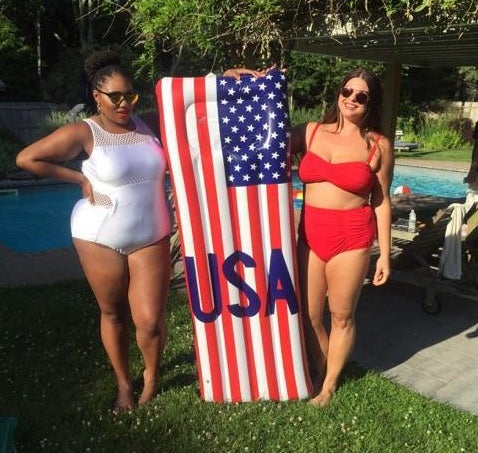 But for the rest of us mortals--who might be more focused on building our careers, caring for our families, being there for our friends, surviving illnesses, or just living a full life--the prospect of putting on a bikini can be a little daunting.

If you're waiting for someone to give you permission to feel good in a bathing suit, THIS is it! Regardless of how you look today, your body is at the perfect point given where you are in YOUR personal journey right now.

For me, I'm celebrating what my body can do 9 years post-op for two major back surgeries. The fact that I'm able to wake up each day and show my body love through movement is the goal that I've been striving for; everything else is icing on the cake (fat girl pun intended!). I notice that when I'm moving regularly and eating healthy foods, my skin glows, my eyes shine, and I feel empowered to do the things I want to do. When I take a few days off, or fall off of my clean eating habits, I notice that I feel lethargic, moody, and low-energy. So I choose to make self care a priority, because I enjoy feeling good.

Maybe you've made it a goal to lose weight for your health and overall quality of life, like my friend and fellow TRUE curves model, Rosie Mercado. Or maybe, like superstar Danielle Brooks, you decided that getting moving is important to help you stay energized to do all the amazing things you want to do. Maybe you're completely content with where you are--which is awesome, and the rest of us should seek to emulate that state of being!

I said goodbye to dieting and holding my body to rigid standards for weight and size a few years ago, a few days before my wedding. It wasn't an instant transformation, but two years later I can look back and say that I feel a million times better, and my body is healthier and more capable than it was then, even though the number on the scale hasn't changed all that much.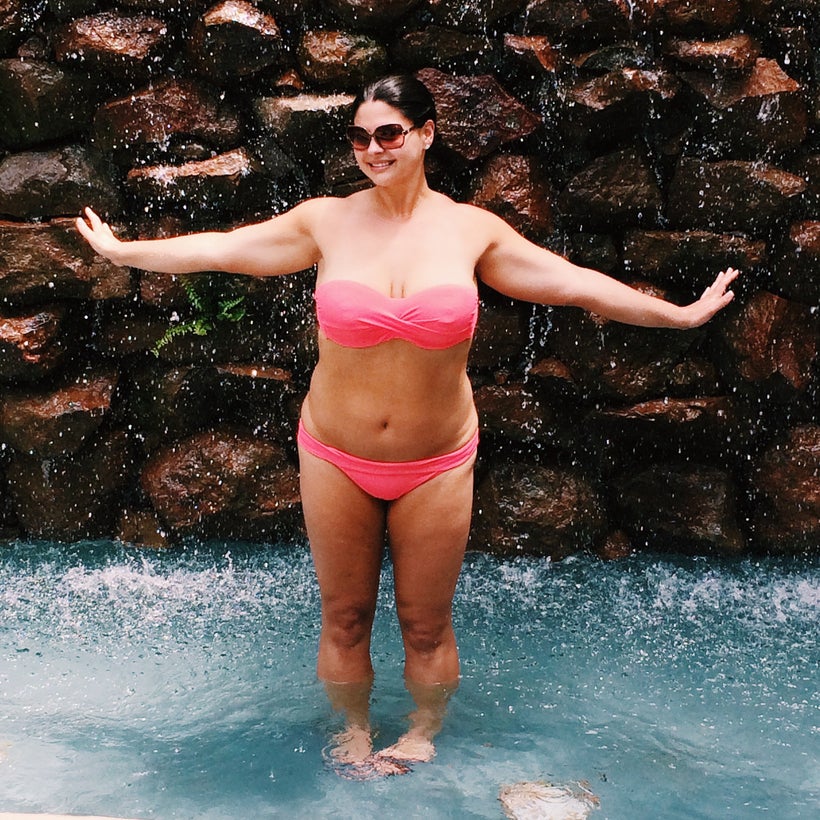 On my honeymoon, I was over-the-moon to be with the man I loved, but I was still extremely self-conscious to be in my bathing suit in public. Now I look forward to bikini season and am proud to show off my body in all kinds of bathing suit styles. I no longer look around at other women and covet their bodies. Rather, I focus on the things I love about myself and taking amazing care of the body that I have.

The key to feeling amazing in your 👙 isn't losing weight, or toning up, or whittling down. It's deciding right now, in this moment, to embrace the body that you have and take the most amazing possible care of it every day going forward. Whether that involves weight loss or not, your body is a treasure that deserves to be treated like your most valuable possession.

This is YOUR SUMMER to flip the script on what it means to rock your 👙 body. And with so many companies, like Always for Me and Swimsuits for All offering great suits in all shapes, sizes, and styles, you have no excuse not to!

Rock your 👙 body today, and share it with us using the hashtag #healthyatanysize.

Check out the #healthyatanysize community to find support and connect with other women who are working on this, too!
REAL LIFE. REAL NEWS. REAL VOICES.
Help us tell more of the stories that matter from voices that too often remain unheard.
This post was published on the now-closed HuffPost Contributor platform. Contributors control their own work and posted freely to our site. If you need to flag this entry as abusive,
send us an email
.