When he booked Chuck Berry to headline the annual Viva Las Vegas Rockabilly Weekend a few years back, organizer Tom Ingram had heard the stories. Berry could be temperamental on stage. He sometimes demanded extra money, right before going on. He didn't like sharing his travel details with promoters.
"A lot of the things that people said about Chuck Berry was not Chuck Berry – it was the promoters not reading their contract, and doing what they'd agreed," Ingram said. "All these stories of him demanding cash before he walked on stage, were because people hadn't provided the amplifier that was in his contract. I had two of them, just in case one of them went wrong. So he walked on, he was happy."
Making people happy – not just the musicians, but also performers, vendors, and the tens of thousands of people who attend Viva Las Vegas every April – has now helped the event thrive for two decades, making it the longest-running music festival in Sin City. Later this month, Las Vegas will host fans of 1950s music, cars and fashions for the 20th time, some coming from as far as the other side of the world.
"There's quite a large contingent of New Zealanders going this year," said Sara King, who will be flying in not only for her first Viva Las Vegas – or just "Viva," as most attendees call it – but also to tie the knot at an on-site wedding chapel during the event's massive car show. "When we saw the throngs of people having a hell of a time at the 2016 Viva, and decided we'd like to be one of those people at the 20th anniversary, it was just kind of a given that we'd get married while we were in Vegas. And why not do it at the car show itself?"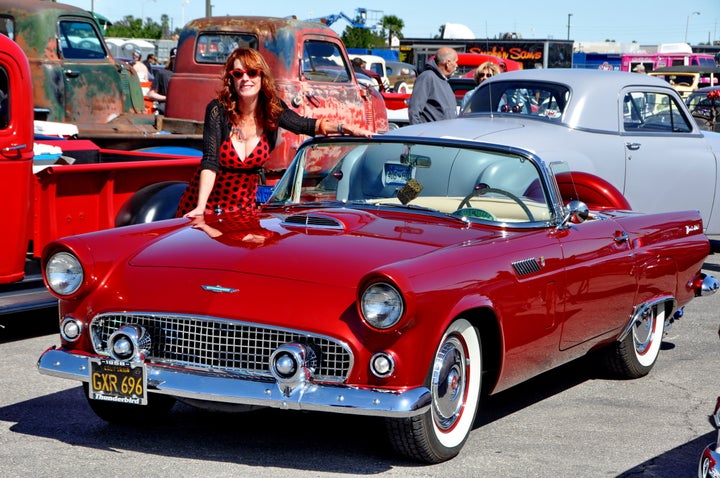 The 20,000-person car show is just part of a four-day schedule that also includes vintage fashion shows, a pin-up contest, '50s dance classes, burlesque performers (including Dita Von Teese, whose appearance at Viva 20 will be her first) and musical icons like Brenda Lee, Wanda Jackson and The Reverend Horton Heat. Dozens of other rockabilly bands will also come in from countries across the globe, including Brazil and the Philippines.
Sweden's Jack Baymoore, who first played the event in 1999, will be back for his sixth Viva Las Vegas. He will perform both with his own band and as a solo artist, doing a special Elvis Presley tribute set focusing on songs from 1960-63, which Baymoore calls "the period that usually never gets any special attention." The Viva veteran says the event is worth the trip across the Atlantic, even though there is already a vibrant scene on his home continent.
"I think the European rockabilly weekenders have a longer tradition and are also more directed to authentic rockabilly music, which means it is more leaned toward the sound and style of the 1950s," Baymoore said. "But with a well-experienced English gentleman as promoter, Viva is an extraordinary rockabilly weekender. I cannot compare it to any other."
Impossibly polite, Ingram is indeed still the quintessential English gentleman, despite having moved to America after spending his formative years across the pond as a rockabilly DJ, promoter and actor (he appeared in the cult film "Quadrophenia"). Now living in Southern California, he works on Viva all year long, supported by a staff of five full-time employees who themselves are supplemented by another 120 workers at the event, including a security team he flies in from the U.K.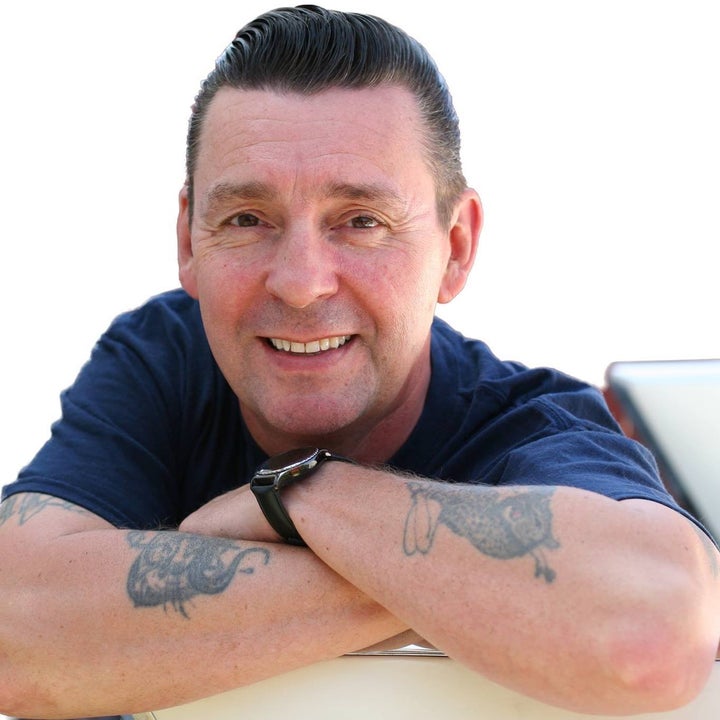 Building off a model he perfected in England, Ingram launched Viva Las Vegas in 1998 at the Gold Coast Hotel & Casino, but within 10 years had outgrown the venue. So he moved it to the Orleans, where Ingram expects to stay, even as the budget-friendly festival continues to grow every year.
"To me, the show is at the stage where I don't really want it to grow any bigger, so I wouldn't move it to somewhere bigger," Ingram said. "Bigger's not always better. When you look at other hotels that are charging $10 a pint for beer – that would kill the show. Some of the hotels are now charging for parking; the Orleans is free. So you look at all the factors that make Viva successful, to get all of them in another place would be very hard."
Among the people who will be at the Orleans this month is Kim Goode, whose band The Shakedown Combo will make the trip from Nova Scotia for the third time. A longtime upright bassist, she first went to Viva as a non-musician in 2007, and says getting to attend as a performer provides the best of both worlds.
"I love playing, and to be able to play to such a targeted demographic is one of the best feelings, especially when the crowd is digging what you are doing," she said. "But when I'm offstage, I totally switch into fangirl mode. I can't wait."
Though Viva Las Vegas has a fairly specific focus, Ingram (who holds a third-degree black belt in Taekwondo and aspires to become an Olympic referee) maintains that all are welcome, including weekend-warrior rockabilly types and those who don't necessarily look the part. The event already has dates booked for the next decade –and Ingram won't be surprised if he's still at the helm for Viva Las Vegas 30.
"I've seen so many other shows that get bought out by larger promoters," he said. "But nothing, not a word. Not even an attempt or an offer or anything. And I don't know why. All I can think of is, they don't realize how big it is."
Related
Popular in the Community