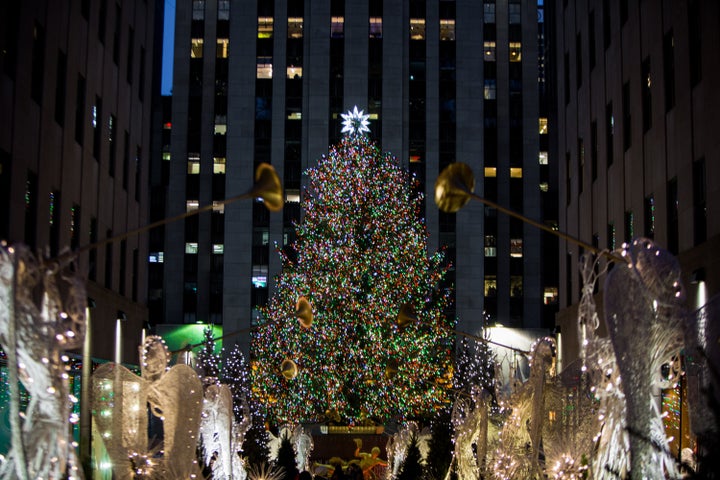 New York City had a big year in 1931. President Herbert Hoover "dedicated" the Empire State Building, the world's tallest for decades. That year, construction also started on another skyscraper, 30 Rockefeller Plaza, a part of Rockefeller Center.
At that site, construction workers erected a Christmas tree, starting what is now one of the country's most famous holiday traditions.
Over the years, the annual Christmas tree has taken many forms ― once it was covered in silver paint; another time there were actually three trees, painted a patriotic red, white and blue. These days, Rockefeller Center's head gardener, Erik Pauze, picks the year's towering tree and has done so since 2010.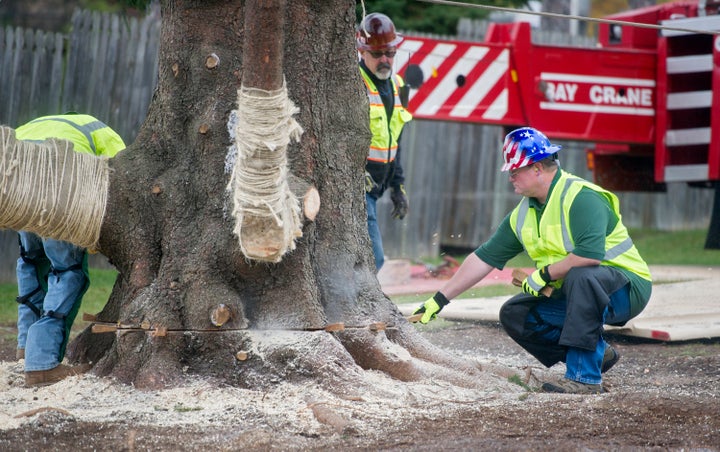 Part of Pauze's job is to scout trees with potential and then ask the respective owners if they'd be willing to donate their tree for the tradition. Once a tree is approved, Pauze has arborists and other professionals nurse the tree into super strength ― a process that takes years.
The Christmas tree hunting expert spotted the 2018 tree about five years ago in Wallkill, New York. After the initial scouting, the Norway spruce ended up becoming 72 feet tall and weighing about 12 tons. The donors of the tree nicknamed the tree "Shelby."
"This is a beautiful tree," Erik Pauze said to The New York Post.
Pauze is clearly proud of his role in the seasonal spirit. In 2011, he put it succinctly to The New York Times: "You got to make Christmas look good."
********
For more on this subject ...
AM New York researched trivia about the Rockefeller Center tradition.
The New York Times did a mini-profile on Erik Pauze in 2011, early on in his tenure of choosing the tree.
Quartz focused on a time Pauze had trouble convincing a tree's owner to donate it for the celebration.
The Rockefeller Center website is clearly excited about the interest in the tree and posited Pauze "might have the coolest job in NYC."