 The 80-foot Norway spruce was found approximately 50 miles away from the city in Joe Balku's backyard in Flanders, New Jersey.
Balku said, "It's a thrill of a lifetime to have the chance to donate the tree to Rockefeller Center and for millions of people to see it all over the world."
Onlookers at 30 Rockefeller Center gathered to watch officials hoist the tree into position on Wednesday. From there it will be decorated with more than 30,000 multi-colored lights and a Swarovski star.
The official tree lighting ceremony will be held on November 28.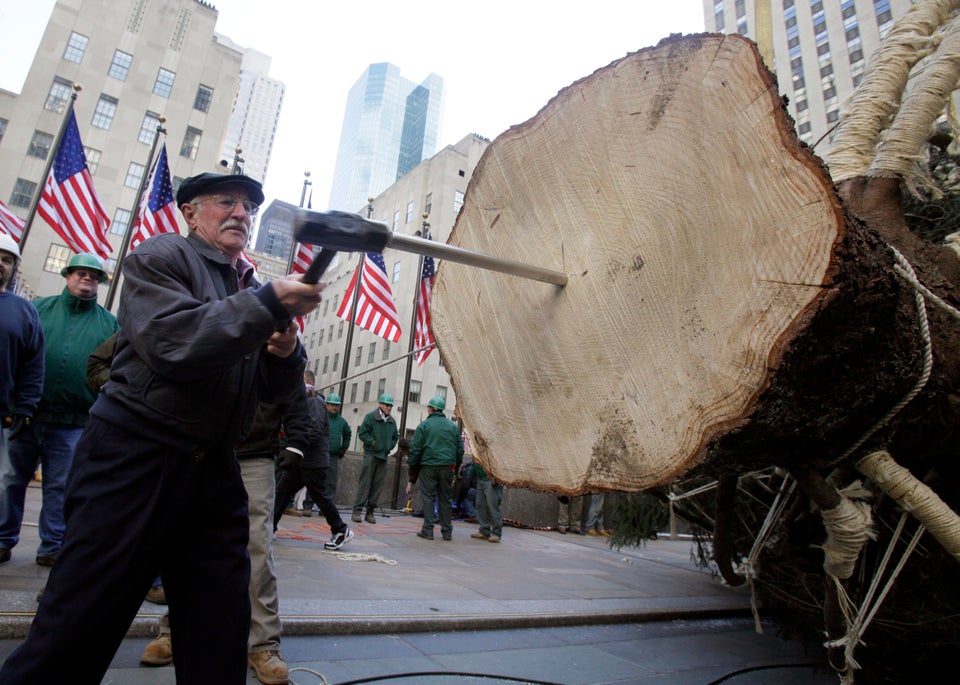 2012 Rockefeller Christmas Tree
Related
Popular in the Community