It's beginning to look a bit like Christmas at New York City's Rockefeller Center — but don't worry, you still have more than a month of shopping to go.
A 75-foot Norway spruce arrived in the Big Apple on Saturday to grace the plaza this holiday season. The installation caps an estimated 240-mile journey from State College, Pennsylvania, where the tree was cut down.
The massive holiday tree will be adorned with more than 50,000 lights and topped with a Swarovski star before it's lighted on Nov. 29. It will continue to shine in the famed plaza until Jan. 7.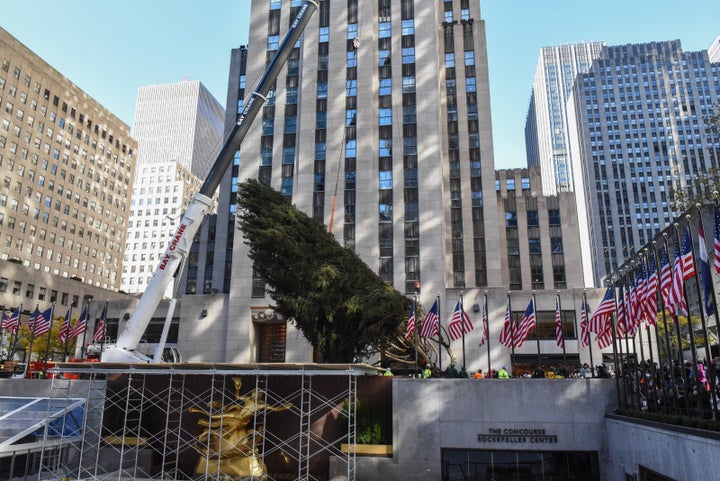 After that, the tree will be donated to the nonprofit Habitat for Humanity to be used as lumber for building homes, according to the event's webpage. This will be the 11th straight year the Rockefeller Center tree has gone to the charity.
This year's tree will be the plaza's 86th Christmas tree. Though many New Yorkers have become used to the annual sight of a massive holiday tree, one employee working in Rockefeller Center said the ritual never gets old.
"It doesn't matter how many times you have seen this tree, when you have the opportunity to see it roll in in person, there's nothing that beats it," she told 1010 WINS' Samantha Liebman.
Check out more photos of the tree on its way from Pennsylvania to the Big Apple below: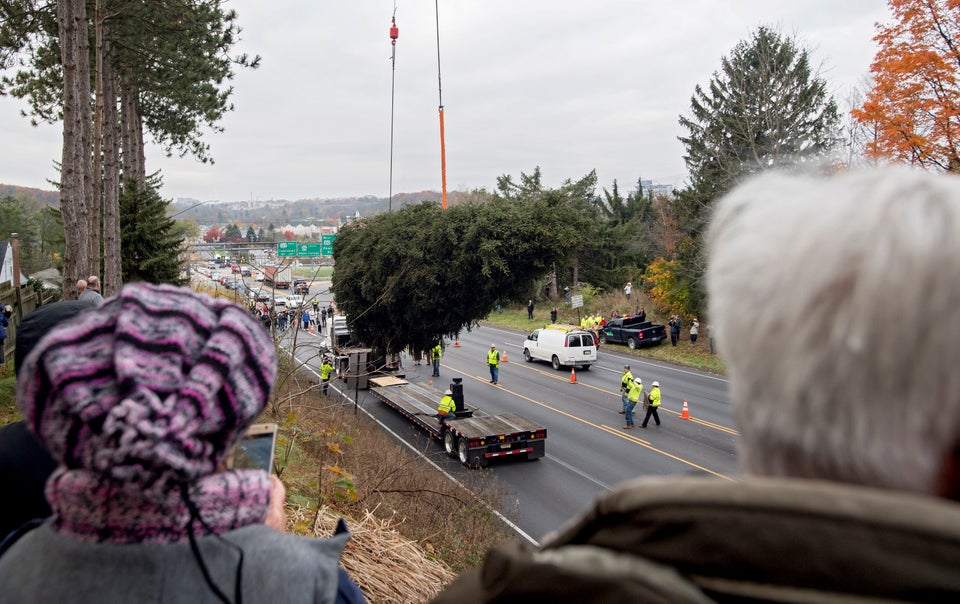 Centre Daily Times via Getty Images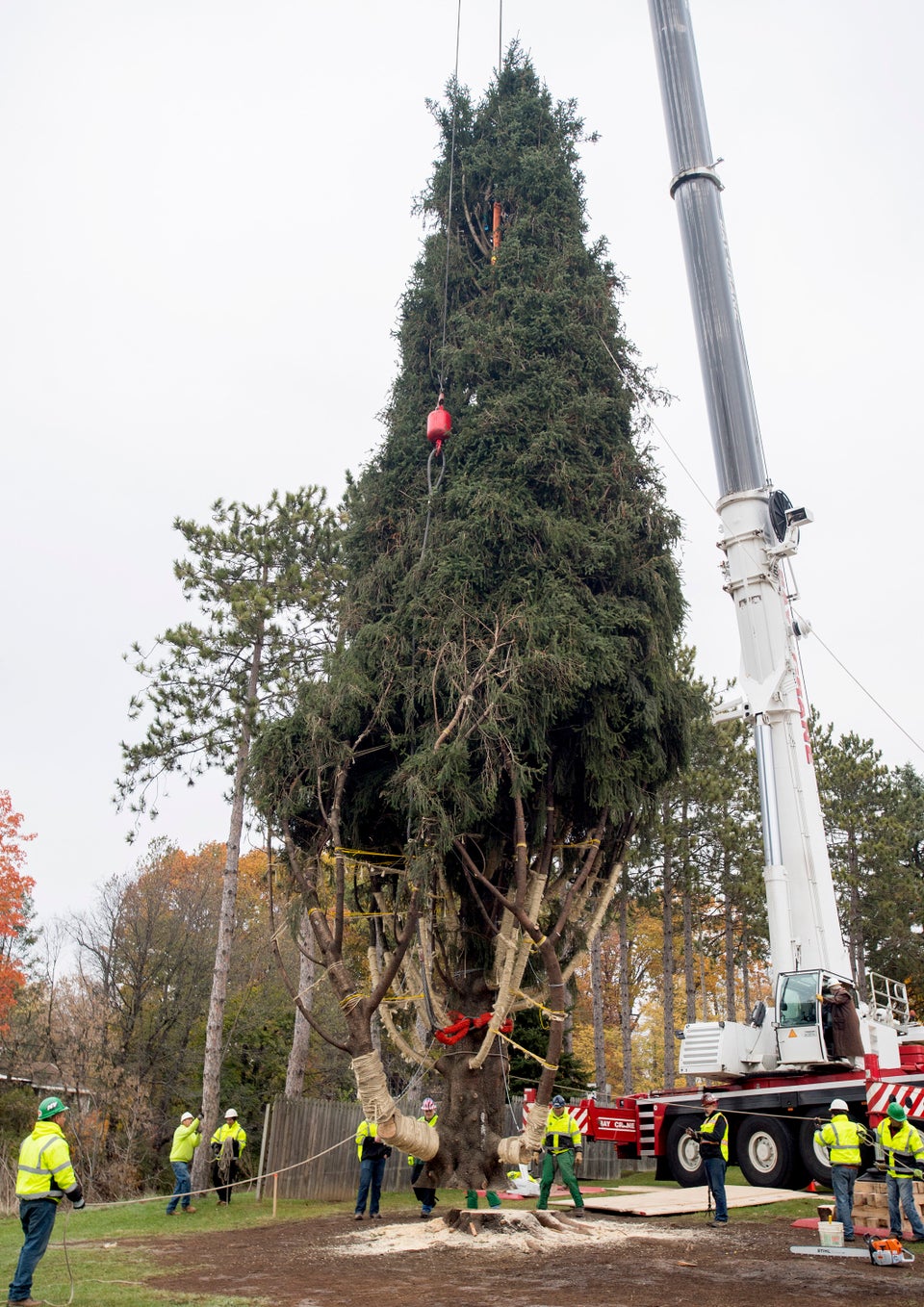 Centre Daily Times via Getty Images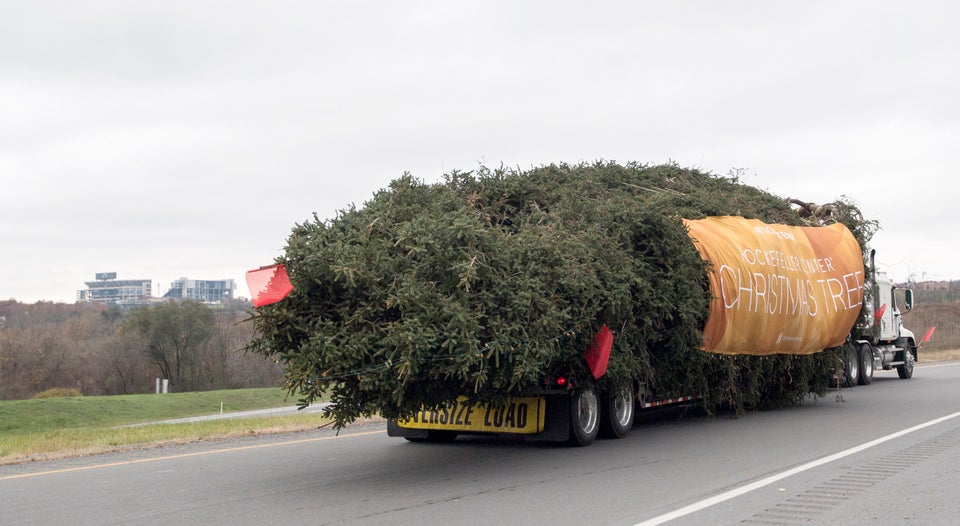 Centre Daily Times via Getty Images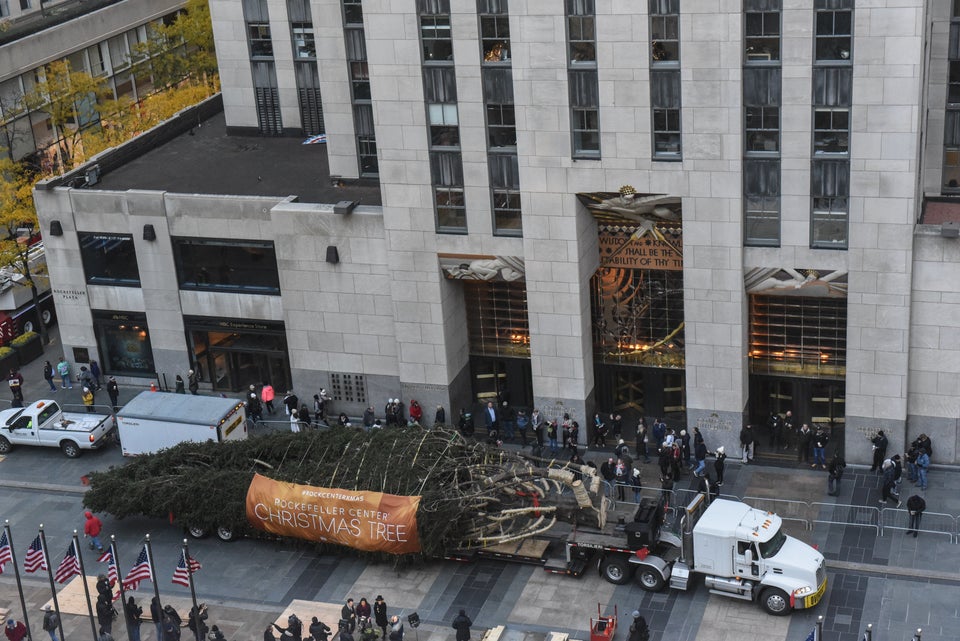 Stephanie Keith via Getty Images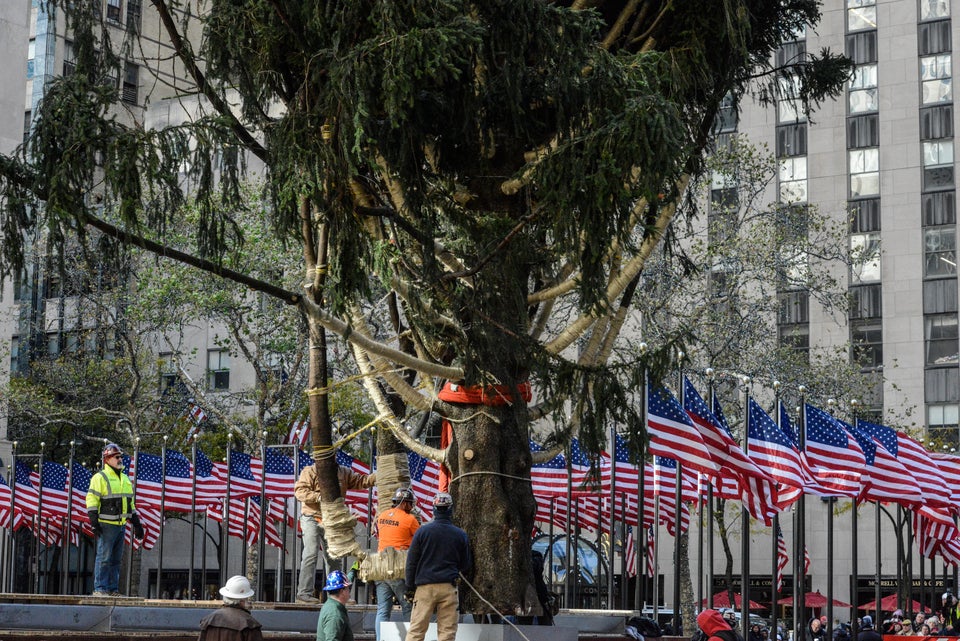 Stephanie Keith via Getty Images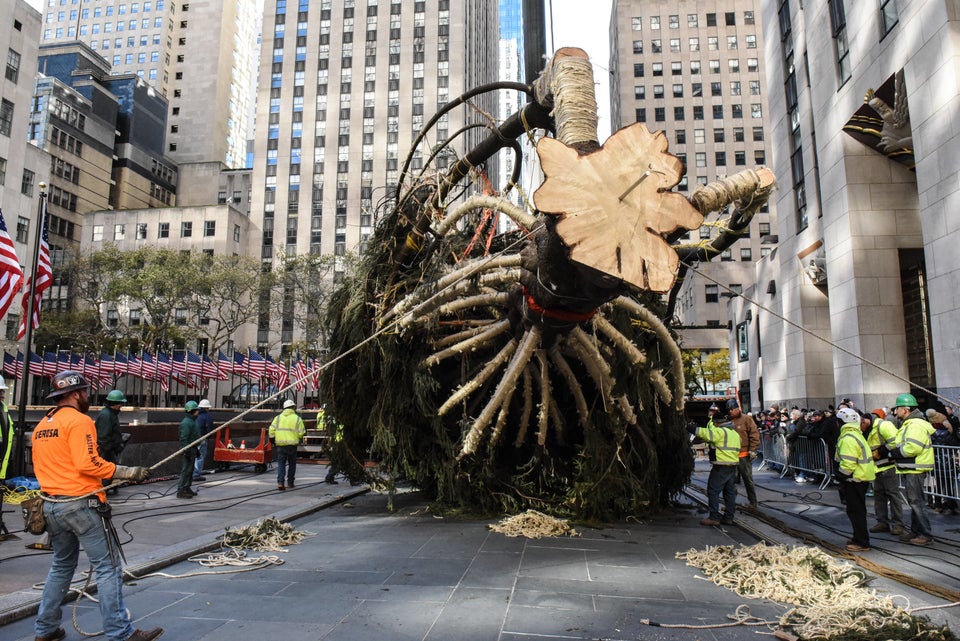 Stephanie Keith via Getty Images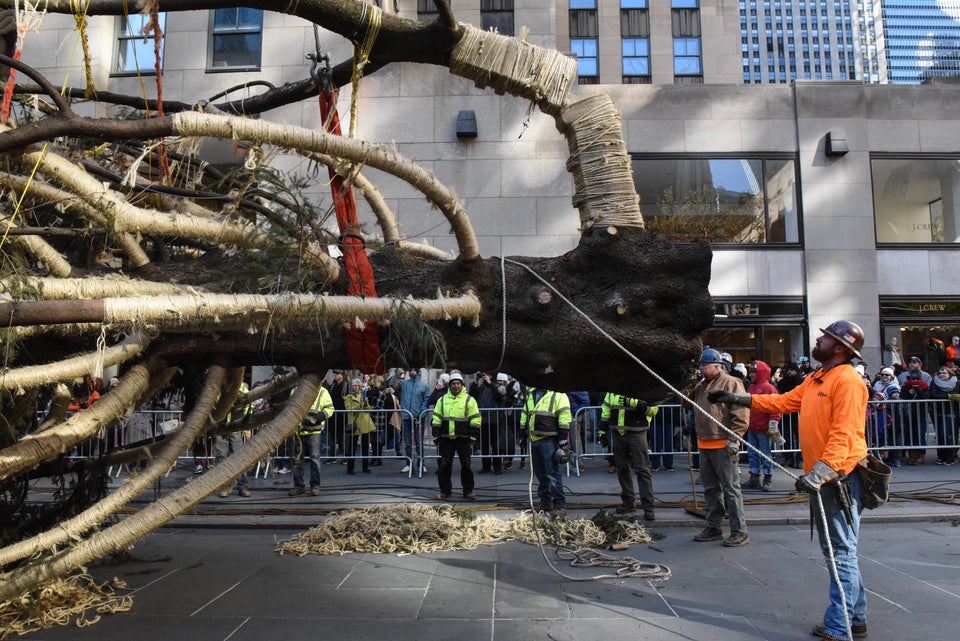 Stephanie Keith via Getty Images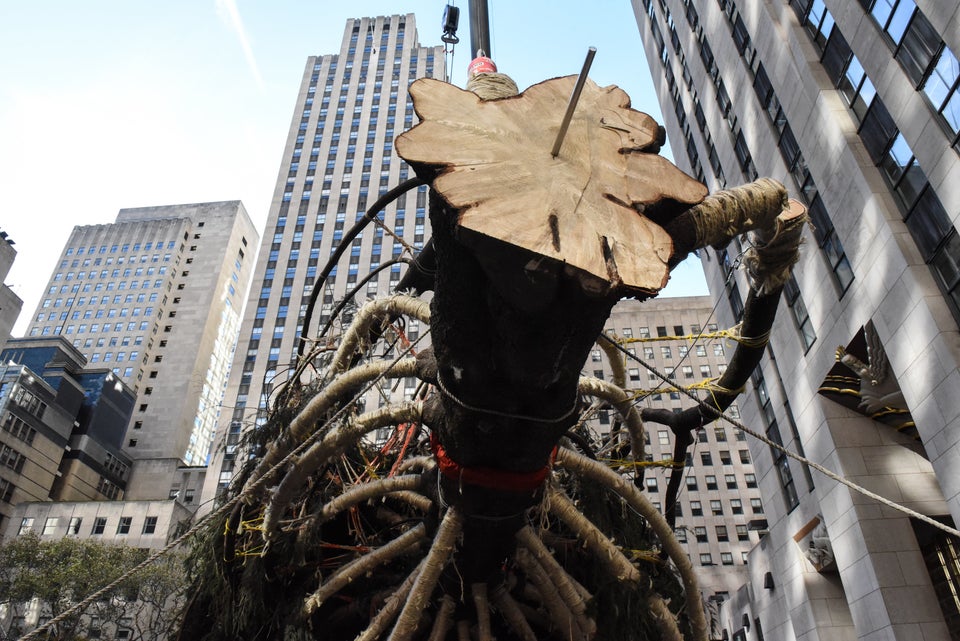 Stephanie Keith via Getty Images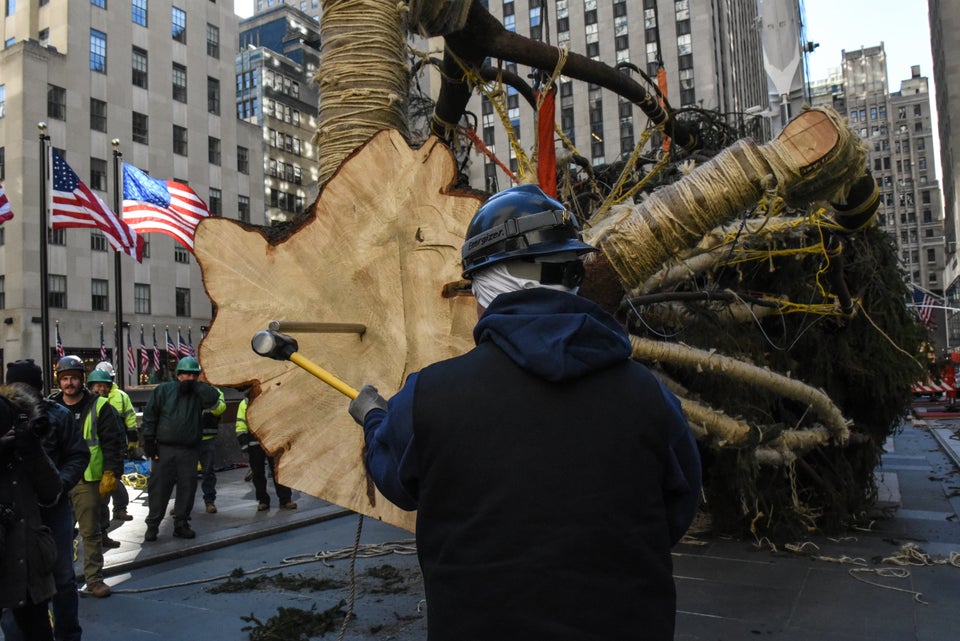 Stephanie Keith via Getty Images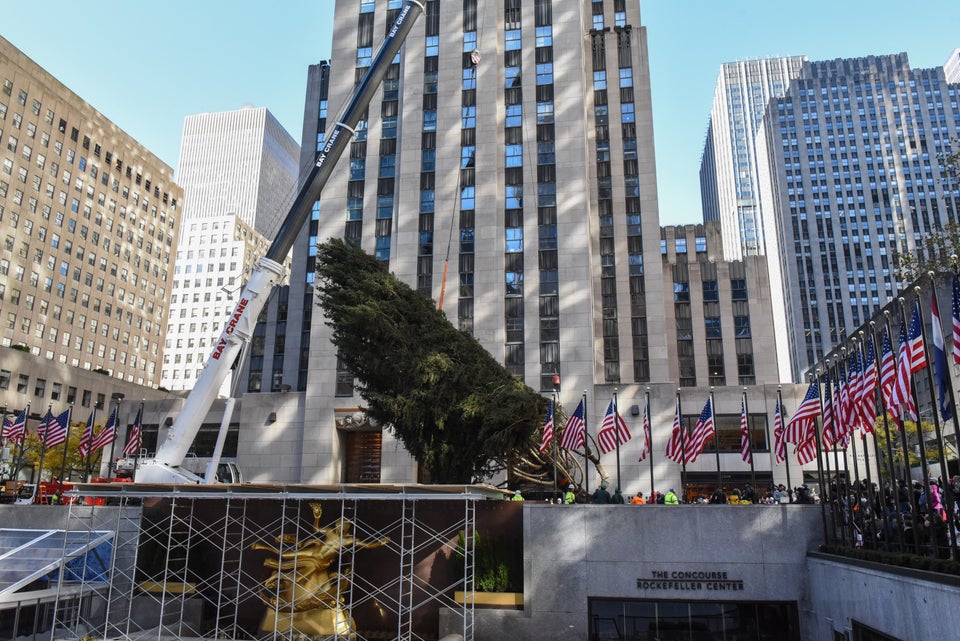 Stephanie Keith via Getty Images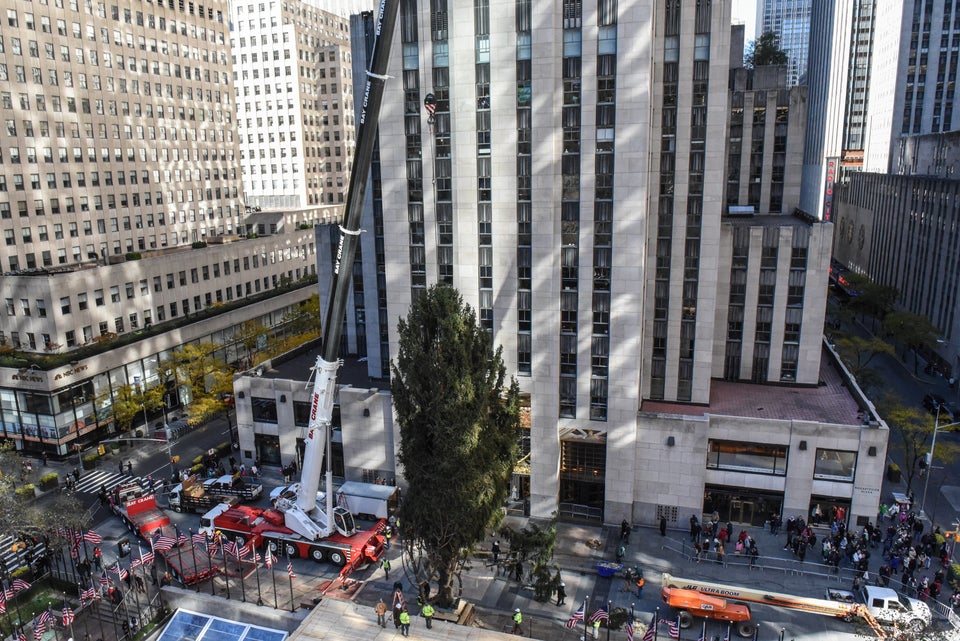 Stephanie Keith via Getty Images