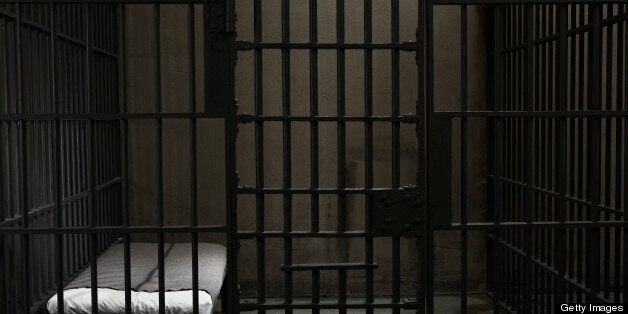 In 1973, two years after President Nixon declared a "war on drugs," New York Governor Rockefeller passed the toughest drug laws in the nation. It was then that the Rockefeller Drug Laws were created, demanding mandatory sentences for people convicted of drug law violations, while removing the Judge's power to consider each case individually. The Rockefeller Laws made New York's prisons become a merciless machine, destroying families and lives, and locking up tens of thousands of first-time offenders, many addicted to drugs. Eventually these laws became the template for the federal government's draconian sentencing laws passed in the 1980s that imprisoned millions of Americans with mandatory minimum sentences.
In 1985, I made the biggest mistake in my life -- and it cost me my freedom, my soul, and my humanity. Because I was desperate for cash I was convinced by a bowling teammate to get involved with a drug deal. In exchange for $500, I transported an envelope containing 4 ounces of cocaine from the Bronx to Mt. Vernon, NY. To my surprise I walked into a police sting operation where 20 undercover cops were waiting for me. I did everything I could do wrong and I was convicted and sentenced to 15 years-to-lifeunder the Rockefeller Drug Laws. I served 12 years in a maximum security prison until I was granted executive clemency by Governor George Pataki in 1997.
Upon my release, I struggled with my newly found freedom and realized that the freedom I fought so long and hard to win was not what I imagined it to be. The way of life I once knew was gone, along with my friends and support base. I discovered I was quite alone in a new world that had drastically changed. Despite this I could not forget those I left in prison and decided to go on a rescue mission to save them and change the laws that had imprisoned me.
I become an activist and traveled to Albany New York with groups like the Drug Policy Alliance to meet with politicians. After having several conversations with elected officials I soon realized that change would not occur from the top down. Instead I knew that any change that would occur would have to be done from the bottom up -- with a street movement that would unite the masses and legitimize our cause. I then co-founded the NY Mothers of the Disappeared with Randy Credico, the director of the William Kunstler Fund for Racial Justice. The group soon became leading advocates for the reform of the Rockefeller Drug Laws. With a motley crew of crippled and sick family members of those imprisoned under the drug laws, we began to generate tremendous press -- that put a human face to the Rockefeller Drug Laws. Soon after, celebrities and politicians like Andrew Cuomo and hip-hop entrepreneur Russell Simmons joined the movement. After 30+ years of struggle, some minor reforms were made in 2004 and 2005, and then in 2009 broader reforms were made under Governor David Paterson.
Yet much more needs to be done. A comprehensive new report -- Blueprint for a Public Health and Safety Approach to Drug Policy -- by The New York Academy of Medicine and the Drug Policy Alliance presents an all-inclusive set of wide-ranging recommendations to implement a health-based approach to drug policy -- and calls for strong, effective leadership to seize this once-in-a-generation opportunity. The report demonstrates how New York's drug policies remain largely split between two different and often contradictory approaches -- criminalization and health -- despite the historic 2009 reforms of the notoriously draconian Rockefeller Drug Laws.
To establish an effective, coordinated drug policy in New York, the Blueprint outlines recommendations for integrating prevention, treatment and recovery, public safety, and enforcement -- thus creating shared objectives among diverse stakeholders. The Blueprint is informed by extensive research, including 25 community consultations around the state with 500 New York residents, lawmakers, law enforcement officials, healthcare providers, victims, advocates, young people, housing and mental health providers, legal experts, educators, and others, who described how drug use and drug policies affected them and their neighborhoods - and what should be done to move the state forward.
In a recent editorial, The New York Times called the report "timely" and said it "provides a detailed blueprint for how the state could remake its drug treatment delivery system and remove public policy obstacles to timely and accessible treatment."
The draconian Rockefeller Drug Laws -- signed May 8, 1973 -- became the model for the failed "war on drugs" as states around the country adopted New York's approach, leading the U.S. to incarcerate more of its own citizens than any other country in the world. It is our hope that New York can lead the nation in a new direction that would embrace the true meaning of justice.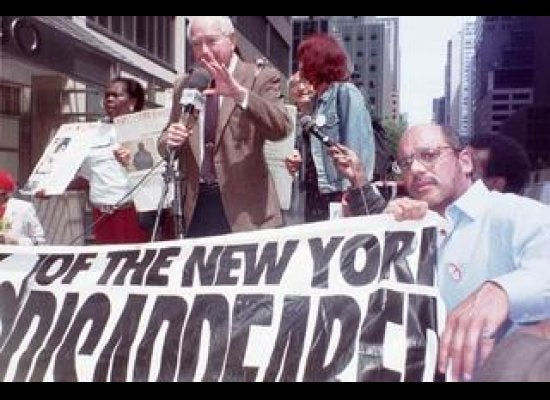 40th Anniversary of the Rockefeller Drug Laws: A Window of Opportunity For a Better Path
Related
Popular in the Community