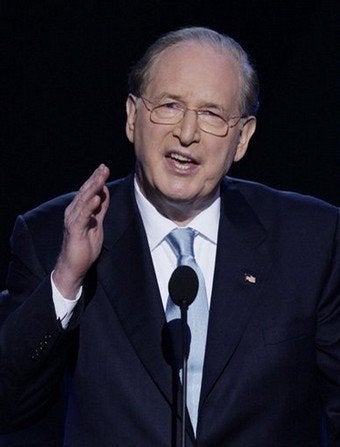 UPDATE: Wednesday 9:52 AM -- Sen. Jay Rockefeller (D-W.V.), under pressure for speaking against the strategy of pursuing a public option through reconciliation, has released a statement clarifying his position.
"From the very beginning, I have supported a strong and meaningful public option that would lower costs for consumers and hold health insurance companies accountable. That is why I introduced the Consumers Health Care Act (S. 1278), which would have saved consumers at least $50 billion over ten years. I also supported the House's public option approach, which would have saved consumers more than $100 billion over ten years.

"I fought for a meaningful public option, both in the Senate Finance Committee and on the Senate floor. My version didn't pass out of committee and other versions were watered down. Unfortunately, there simply has not been enough support to date to pass a strong public option, despite these efforts.

"I will continue to support viable options for enacting a robust public plan. Right now, however, there is no value for the American people in diminishing a meaningful public option so substantially that it exists in name only -- and that is why we must focus our attention on the many great private health insurance reform ideas on the table today.

"We need to continue the forward momentum on health care reform, and find ways to hold health insurance companies accountable and to lower costs for consumers. This is why I am fighting for other effective ways to achieve these health insurance reform goals, including a minimum medical loss ratio (MLR) requirement and the creation of a federal authority to review premium increases -- both are included in the President's proposal along with a number of other critical health insurance reforms.

"I do not oppose reconciliation, and have long made the case for exploring all avenues available to pass health reform."
Sen. Jay Rockefeller (D-W.V.) threw a wrench into Democratic efforts to get a public option passed through reconciliation, saying that he thought the maneuver was overly partisan and that he was inclined to oppose it.
"I don't think the timing of it is very good," the West Virginia Democrat said on Monday. "I'm probably not going to vote for that, although I'm strongly for the public option, because I think it creates, at a time when we really need as much bipartisan[ship] ... as possible. "
Rockefeller added: "I don't think you [pursue] something like the public option, which cannot pass, will not pass. And if we get the Senate bill--both through the medical loss ratio and the national plans, which have in that, every one of them has to have one not-for-profit plan, which is sort of like a public option."
In making his sentiment known, Rockefeller becomes perhaps the most unexpected skeptic of the public-option-via-reconciliation route. The Senator was a huge booster of a government run insurance option during the legislation drafting process this past year.
But Rockefeller said he felt sufficiently comfortable with the current construct of the Senate's legislation (which lacks a public plan) in part because it contains a national non-profit system that is based on the plan federal employees enjoy, and contains provisions that require insurance companies to spend a high percentage of their capital on medical coverage.
For Democrats determined to get a public option passed into law, however, his non-endorsement represents a big blow. The party needs 51 votes for the reconciliation route to work. And as it stands now, there are already an estimated half-dozen Senators who would oppose the idea either out of policy opposition to the public plan or institutional concerns about the use of reconciliation.
That said, two more Democratic Senators on Monday signed on to a letter urging Majority Leader Harry Reid (D-Nev.) to use reconciliation to pass the public plan. Sens. Tim Johnson (D-S.D.) and Debbie Stabenow became the 21st and 22nd senators to take the plunge, inching the party closer to, at the very least, a possible public option vote on the floor when it comes time to amend the Senate's legislation.