Sheri Shaw has always known two things. One day she would collaborate with rock legend Billy Corgan -- and she'd eventually write pro wrestling theme songs. Now Shaw does both, composing music for the hottest stars of Corgan-led Total Nonstop Action's IMPACT Wrestling. But, she admits, this dream job nearly slipped through her fingers.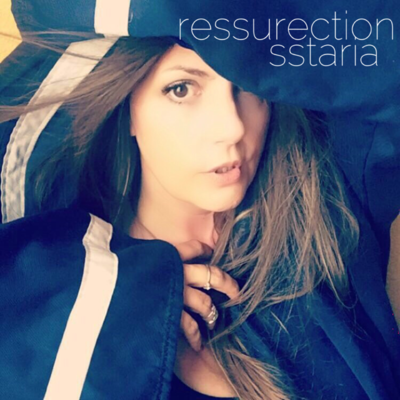 Sheri Shaw's Sstaria Records 'IMPACT Wrestling' Theme Songs
Shaw came close to her first dream in 2006. Surrounded by sports entertainment's biggest names, she spied the Smashing Pumpkins frontman through an ice sculpture at a post-WrestleMania 22 party in Chicago. Having long dreamed of working with the iconic rocker, Shaw raced to her car to get a demo CD.
"As I was rehearsing what to say when I handed it to him, I just froze," recalled the award-winning singer/songwriter during a recent telephone interview. "Something told me it was not the right time, so I just slipped the CD into my purse instead."
Shaw's friends understandably thought she was crazy. The singer herself admits also questioning the decision for years, wondering when she might again have the chance to speak with the rock icon. What she did not know then, though, was their shared love for professional wrestling would provide the answer.
"I had no idea [in 2006] what a big wrestling fan he is," said Shaw of the Grammy Award-winning, multi-platinum musician who would eventually become a close personal friend and mentor in both industries.
Shaw's break came quite unexpectedly in 2011, when Corgan launched Resistance Pro Wrestling in their collective hometown of Chicago. On a whim, she Tweeted the company, offering to write original theme music for local female grapplers.
"I never thought Billy would see it -- much less that he would respond," confessed Shaw, who as part of the '90s "industrial gospel" group Deitiphobia won a Dove Award (Christian music's highest accolades). "But when he replied, he'd already checked out my music, which is still kind of crazy to imagine."
Less than 24-hours after that fateful Tweet, Shaw had not only spoken to Corgan on the phone, he hired her! Though Corgan even convinced the brunette beauty to occasionally accompany local wrestlers to the ring, her primary role in RPW was Music Director. Soon Shaw and collaborator "Lyte," collectively known as electro-dance music duo Sstaria, put aside writing "pretty EDM tracks about love" to craft theme music for stars of Chicago's indie wrestling scene.
The experience later proved invaluable, when Corgan joined TNA as Senior Producer of Creative and Talent Development in April 2015. Promising to infuse a new energy and aesthetic into the company, he began tweaking its Thurs. night IMPACT Wrestling broadcasts on cable's PopTV.
As part of these changes, Shaw stepped in to develop new entrance music for many of its top acts. Starting with former member of TNA tag team champs The BroMans -- reality TV star of Big Brother "Mr. Pec-Tacular" Jessie Godderz -- to newly-signed talent Marshe Rockett, she has now worked with a who's who of IMPACT Wrestling.
Aron Rex Debuts in TNA, Accompanied By Sstaria's "Resurrection"
Her most recent composition accompanied debuting Aron Rex -- formerly World Wrestling Entertainment standout Damien Sandow. Though Shaw likes to delve into each character's psyche, and prides herself on knowing what makes audiences "pop" for a performer, she was forced to write Rex's music without ever meeting him in person. In this particular case, she says, it was easy.
"No matter what you write for someone like Aron, the women are going to swoon and the men are going to cheer -- because it's him," she says of Rex, a former Money in the Bank winner who became one of pro wrestling's hottest free agents after departing WWE earlier this year.
"He's got that 'it' thing. The fans just adore him, as they should, because he's a star," continued Shaw. "I'm beyond thrilled -- over the moon -- because he's a one-of-a-kind."
"I call that 'Billy Corgan Juice,'" joked Shaw. "He can do things the rest of us can't. Just call up Marilyn Manson and get his song? That is Billy Corgan Juice, and he's got a lot of it. I think we'lll see that in TNA."
Shaw is certain, given time, "legitimate wrestling fan" Corgan will quell any concerns some might have about a rock star leading a pro wrestling organization. Calling him "one of the most creative people on earth," she predicts big things ahead to "really push limits to make wrestling fun again."
"I know that sounds crazy, but he's very old-school wrestling in his thinking and his process of the whole psychology of [wrestling]," she said, "But he's always on the edge of what's new and exciting and fun to watch.
"With the combination of the two, I don't think you can watch an episode of IMPACT Wrestling and say 'Meh!' if you're a true fan of wrestling," Shaw went on. "It's just good. It's quality, and it's getting better and better."
Sheri Shaw Appears on The Smashing Pumpkins Track "Anaise"
So too, it seems, is Shaw's life as a musician. In addition to individually recording a track with The Smashing Pumpkins ("Anaise", which she calls "the highest honor"), three Sstaria tracks were featured on the latest season of CW hit iZombie with more new music is in the works, Shaw says. Recent work with a songwriter who has written for successful industrial group Ministry has even yielded a few "straight up pop" tracks, which she hopes Sstaria will record soon.
"That's where my true love is, being in that partnership and creating, whether it's for 100 people or 5,000 or just my mom," stated Shaw.
For the last several years, the singer admits her career has been "lopsided" -- with Sstaria taking a backseat to pro wrestling. Now, she says enthusiastically, the duo is finding an equilibrium which allows personal pursuits to move closer to the spotlight. Having her music heard by millions around the globe each week on IMPACT Wrestling certainly hasn't hurt.
"Sstaria will always be part of who I am as an artist," concluded Shaw, "And now we're getting more interest than we know what to do with -- so we're just making music and enjoying the ride!"
TNA 'IMPACT Wrestling' Airs Thurs. Nights on Cable's PopTV. Check Local Listings for Times & Availability.
Related
Popular in the Community